Fixed Flange Plate for XPole Sport
Product no.: FFP-Sport
19,50 EUR
The block mount is to install the pole permanently or to increase safety when you use very long x-poles . The block mount needs to be drilled and screwed into the ceiling or a beam. The mount replaces the ceiling dome. When you are using the block mount, the pole can still be disassembled if needed only leaving the block mount screwed to the beam or ceiling for future use.
The ceiling needs to be parallel to the floor. Screws included.

This works the same as the Block Mount for XPole Sport but not recommended for poles higher than 3 meters.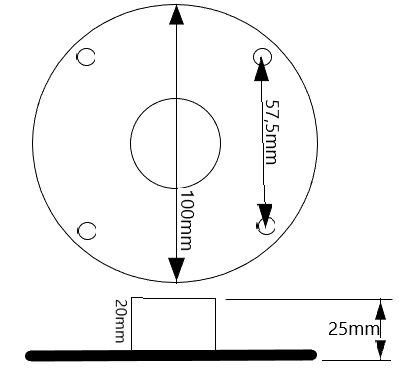 Customers who bought this product also bought the following products:
There are no reviews yet.