Zero Point Aerial Hoop
Product no.: OHoop
195,00 EUR
Aerial hoops, also known as aerial rings or lyras, are a classic aerial circus performance props. The zero point hoop is made from premium grade steel with a black matt finish and come in a variety of sizes.
This aerial hoop has no attachment points. The benefit is aesthetic - you get a nice circle with no bits (rigging points) sticking out from it.

All sizes are EXTERNAL diameters.
Tube diameter 25.4mm
** All sizes refer to the EXTERNAL diameter. The internal diameter is 5cm less than the external diameter.
** Due to the lack of rigging points, the extra tough powder coating applied misses 2 spots where it needs to be hung from. These spots are covered with a permanent sticker. This sticker is not to be removed, and neither the sticker or the 2 uncoated spots are signs of damage and will not affect the hoop's use.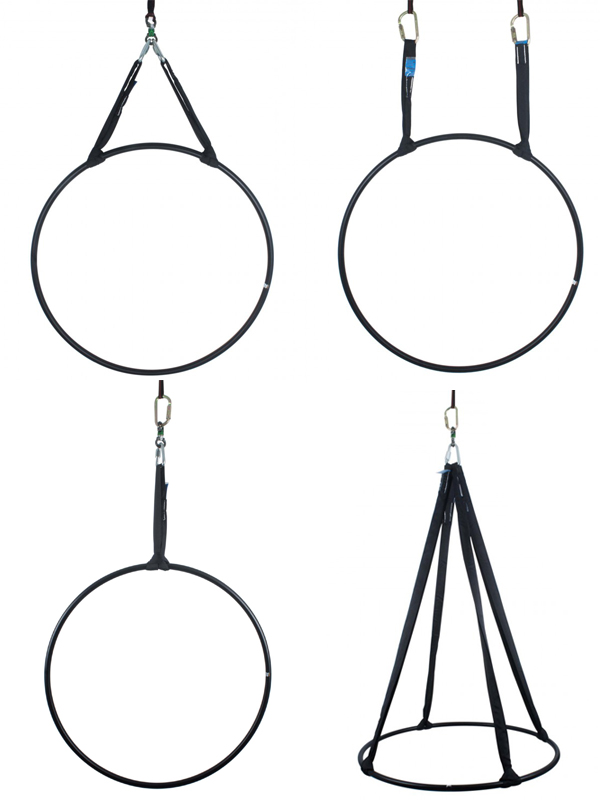 Customers who bought this product also bought the following products:
There are no reviews yet.
Other products of the same brand