The lowest low rise of the Mika range. Designed to move with your body. No worries about pulling, tugging, or adjusting during practice or performance.

Features: Vintage inspired side-gathering design for flattering look on the hips; diamond gusset to avoid the dreaded camel toe.

Fabric: Perfit

Designed for: Pole fitness, yoga, swim

Care: Wash with like colors. For best results, hang dry, or tumble low. Do not wash with towels

Inseam: 3.8 cm

Activity level: best for low to high intensity

Flat Seams to avoid chafing

Waistband flexibility provides about 10cm of stretch
Size chart:
| | | | | |
| --- | --- | --- | --- | --- |
| Betty Shorts | XS/S | S/M | M/L | L/XL |
| Size | 34 | 36 | 38 | 40 |
| Waist cm | 61-66 | 67-70 | 71-77 | 78-86 |
| Hip/Drop waist cm | 66-79 | 80-89 | 90-98 | 99-105 |
| Bum cm | 84-89 | 90-94 | 95-97 | 98-101 |
| Inseam of short- lining cm | 4.5 | 4.5 | 4.5 | 4.5 |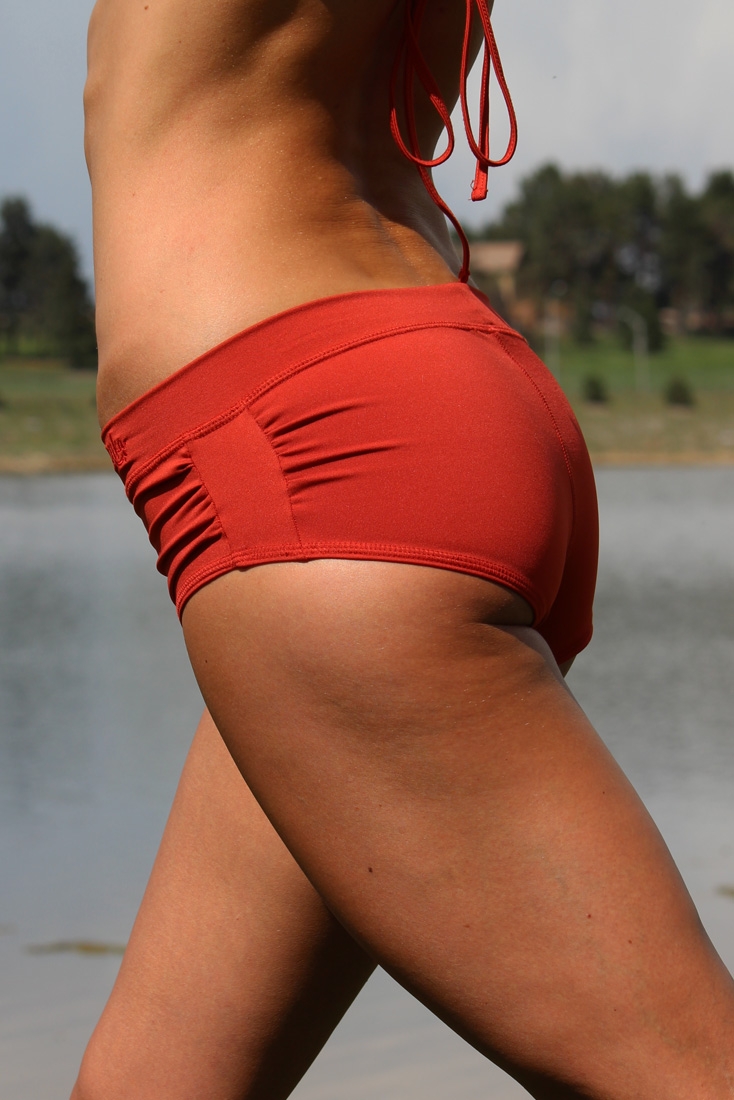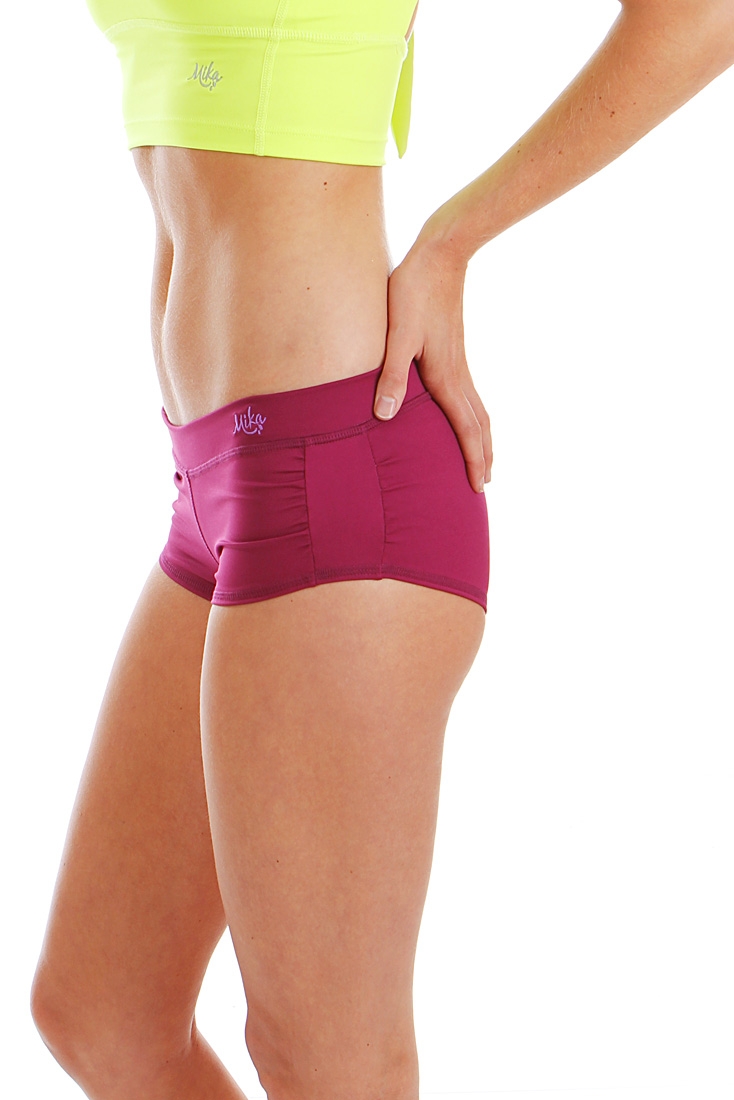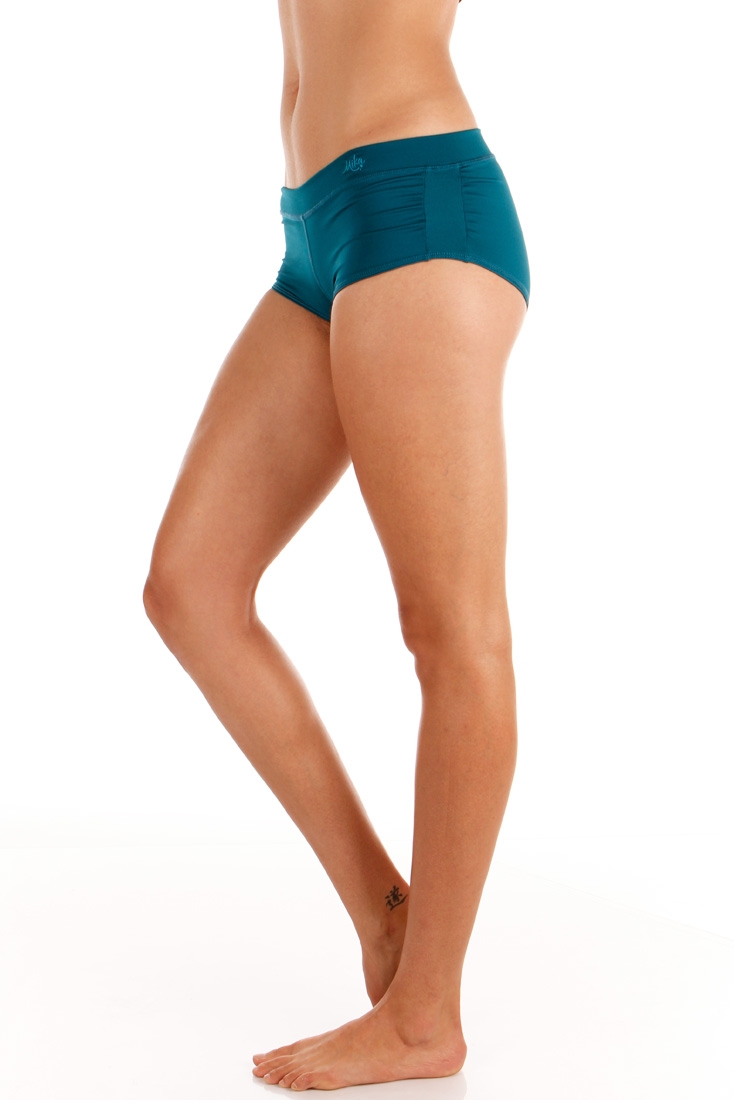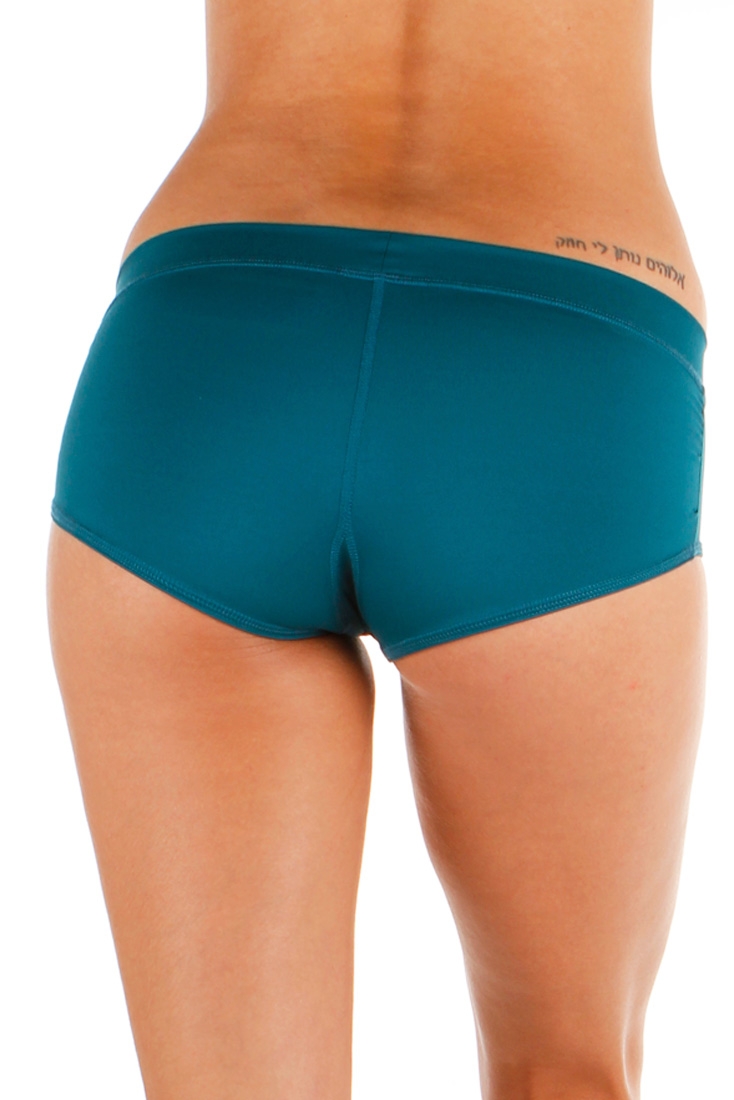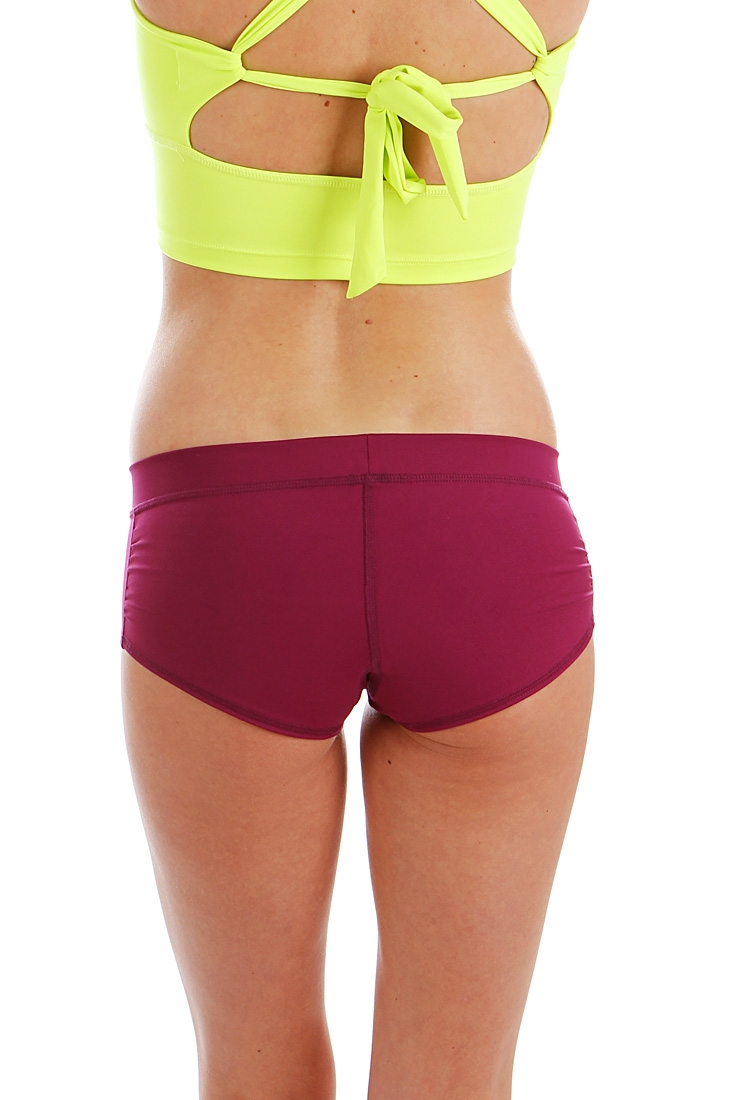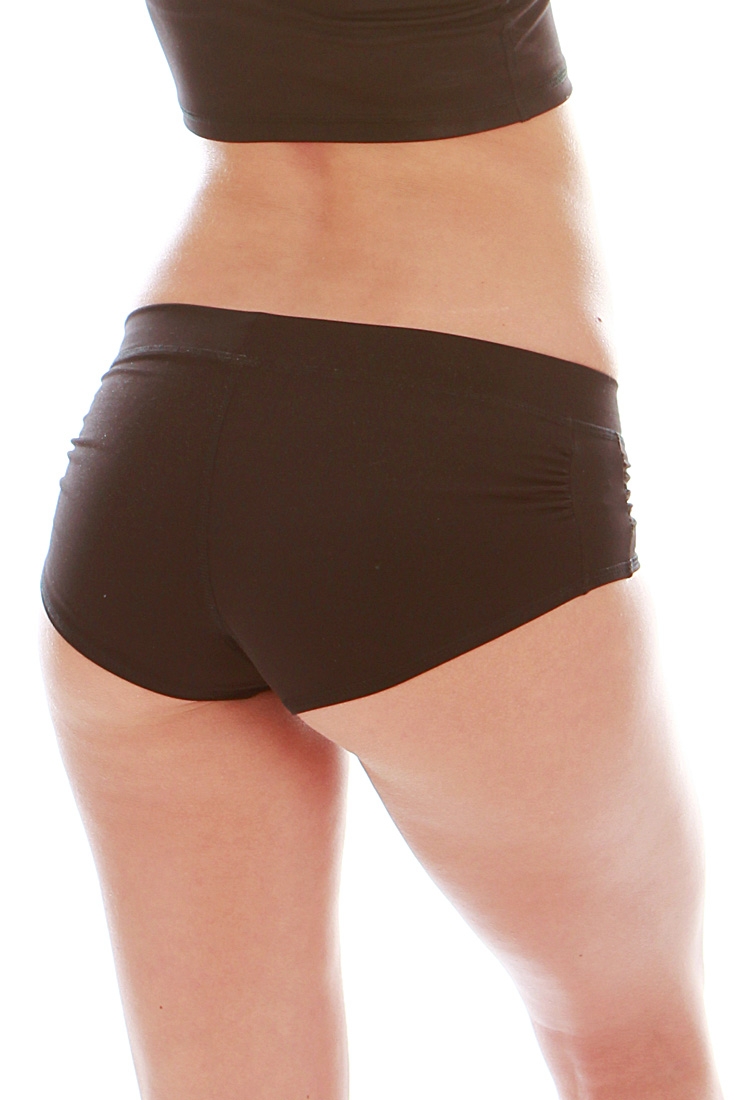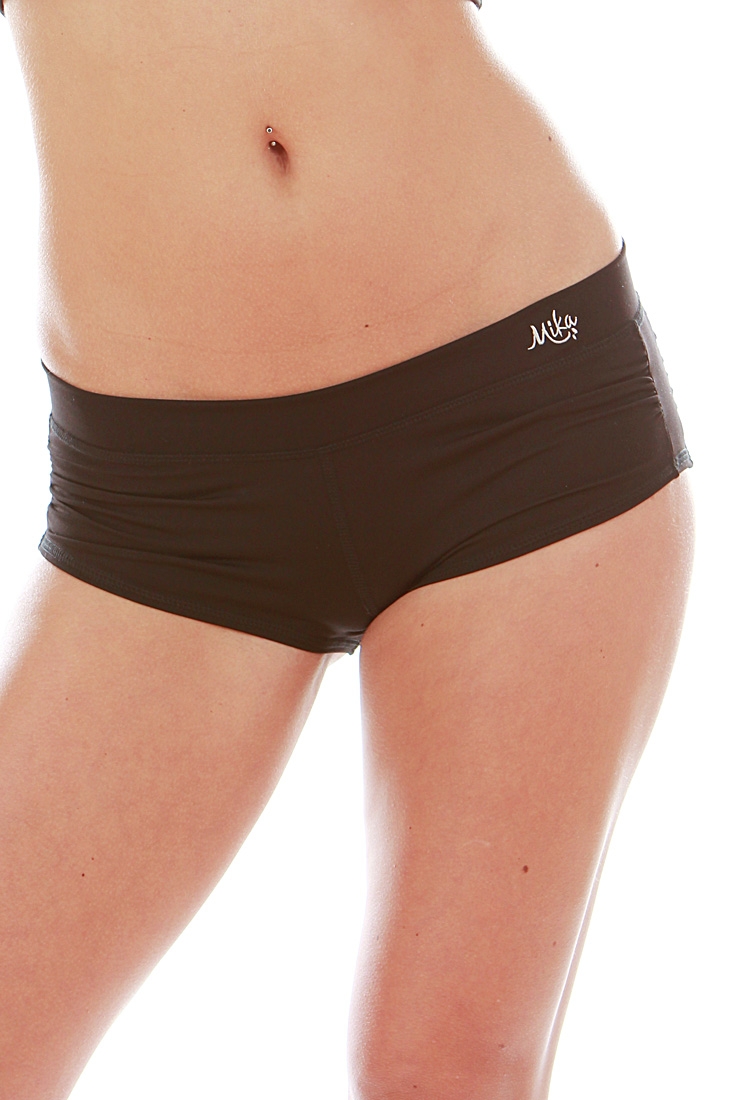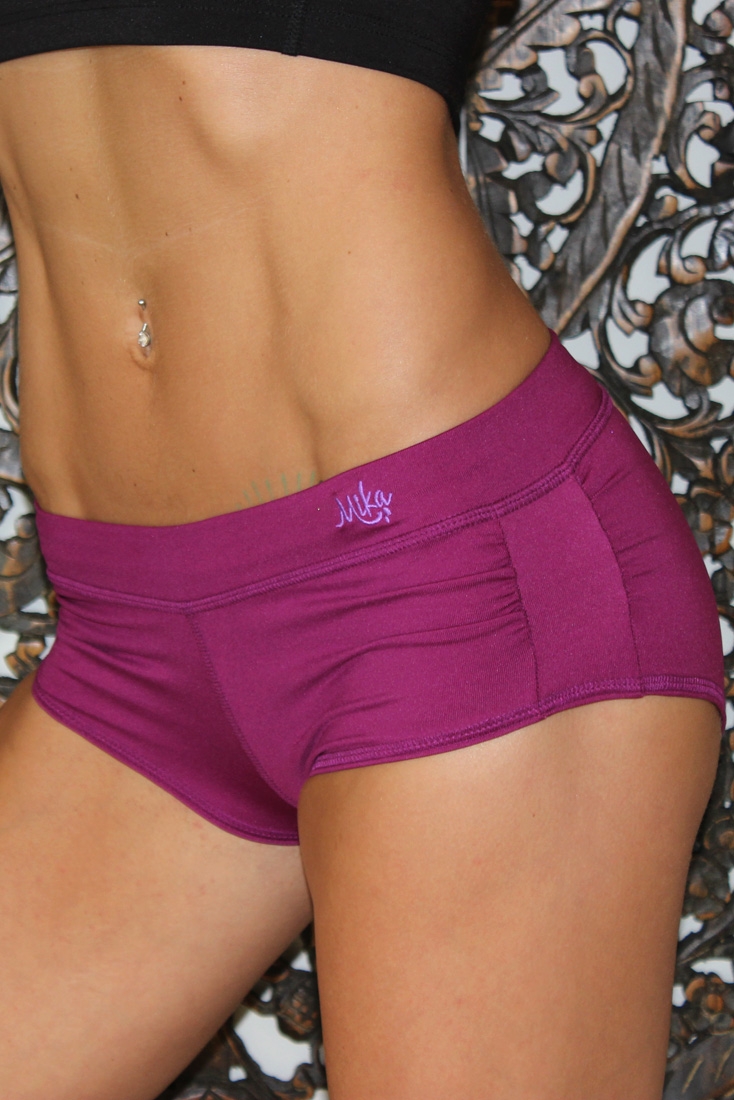 Customer reviews:
Please log in to write a review
Customers who bought this product also bought the following products:
Dew Point Pole naturally moisturizes your skin while increasing your grip on the pole. With this revolutionary new moisturizer you no longer have to choose between dry skin OR the pole… you can have it all!

19,90 EUR

(19 % VAT incl. excl. Shipping costs)
Long-lasting non-greasy grip solution for enhanced performance while training on the pole and mastering those complex tricks. It feels natural, comfortable and leaves no annoying powdery residue on your skin nor your sports wear.

from 9,95 EUR

(19 % VAT incl. excl. Shipping costs)
POLEDANCE GRIP ENHANCER exclusively designed using innovative nanotechnology for the best grip on the pole.

14,90 EUR

(19 % VAT incl. excl. Shipping costs)
100% naturally organic, Pre-Pole / Yoga Hand Mask for Sweaty Hands & Bodies!

The best solution for pole dancers who suffer from very sweaty hands and body. Dirty Girl Poletice hand mask is a safe, natural alternative that WORKS and recommended for hyperhydrosis (heavy perspiration). This product is 100% natural and contains only mineralized water and naturally organic silica.

21,99 EUR

(19 % VAT incl. excl. Shipping costs)
This Pole Dance book is an introduction to the world of Pole Dance technique. Alle figures are explained and illustrated in detail. This book is relevant at all levels: The beginner is shown the correct performance of every move from the very start - the professional will profit from creative inspirations.

from 79,99 EUR

(7 % VAT incl. excl. Shipping costs)
Made with a bandeau design to flatter your chest, and a thick razor-back design to define your back and alleviate the stress on your neck. Wear it as a bra top, or layer it underneath your pole outfit for some much-needed support while poledancing.

39,95 EUR

(19 % VAT incl. excl. Shipping costs)
This Product was added to our catalogue on Tuesday 25 June, 2013.