The block mount is to install the pole permanently or to increase safety when you use very long x-poles . The block mount needs to be drilled and screwed into the ceiling or a beam. The mount replaces the ceiling dome. When you are using the block mount, the pole can still be disassembled if needed only leaving the block mount screwed to the beam or ceiling for future use.
The ceiling needs to be parallel to the floor.

Diameter: 4" x 7" = 10,16cm x 17,78cm = 101,6cm x 177,8mm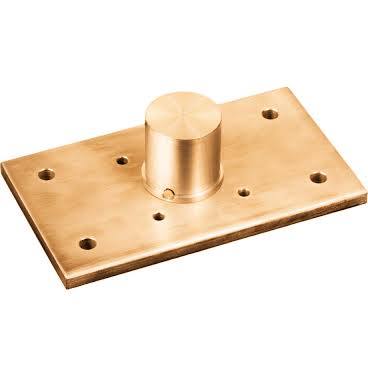 Customer reviews:
Please log in to write a review
Customers who bought this product also bought the following products:
Static fitness and dancing pole for beginners and intermediate dancers. Ready to go in less than 10min -

Pole length from 2,235m (7' 4") up to 2,745m (9') - extendable


Version: Latest version 2014

instead of 209,00 EUR
only

from 208,90 EUR


you save

0

% / 0,10 EUR (19 % VAT incl. excl. Shipping costs)
Only the pole with silicone coating! Fits to the new 2015 Version XStages and XStage Lites.

Now you can have different poles on one X-Stage or X-Stage Lite. Just switch them out! Fits XStages and XStage Lites purchased from 2015 onwards (version NST03).

Pole length about 3 meters.

259,00 EUR

(19 % VAT incl. excl. Shipping costs)
Easy to install extension for your dancing or fitness pole. Please check that diameter and colour match your x-pole.

from 29,95 EUR

(19 % VAT incl. excl. Shipping costs)
This Product was added to our catalogue on Wednesday 15 October, 2014.