The PoleFit Brazil Shorts are Brazilian-cut shorts with a scrunch back for an enhanced shape and look. These shorts are specially-designed for pole dance and is currently the bestselling shorts in the pole dance industry. With the optimum amount of skin exposure around the thighs and buttocks, these shorts allow more grip on the pole during complicated moves that require much hold from the thighs and butt cheeks. The Brazil shorts are made of an elastic material that minimizes movement against the skin so it stays in place and provides optimum coverage during leg extensions, splits and leg stretches.
No. 1 bestselling shorts for pole dance. Approved by the Pole Sport Organization.
| | | | | | |
| --- | --- | --- | --- | --- | --- |
|   | XS | S | M | L | XL |
| Size | 0-2 | 4-6 | 8-10 | 12-14 | 16-20 |
| Bust | 30-32 | 32-34 | 36-38 | 40-42 | 44-46 |
| Cup | AA | A-B | B-C | C-D | D-E |
| Waist | 25-26 | 27-29 | 30-32 | 33-35 | 36-38 |
Material: 80% Nylon, 20% Spandex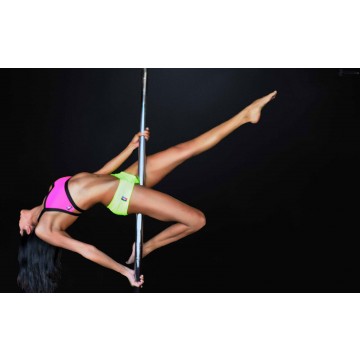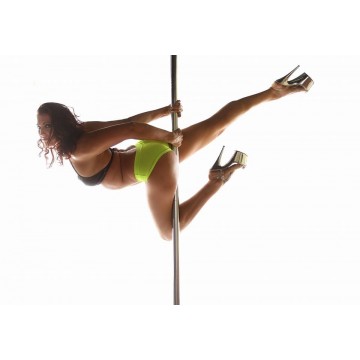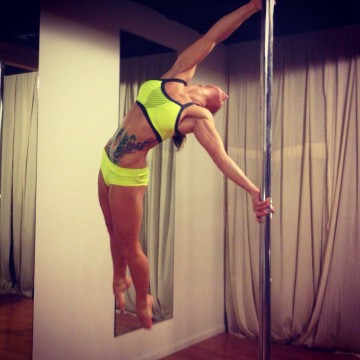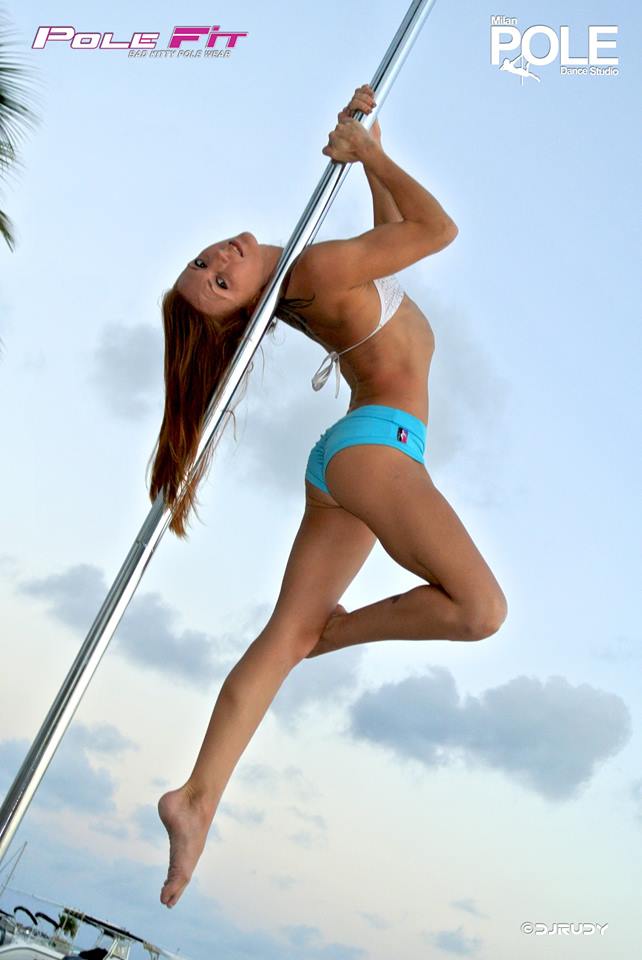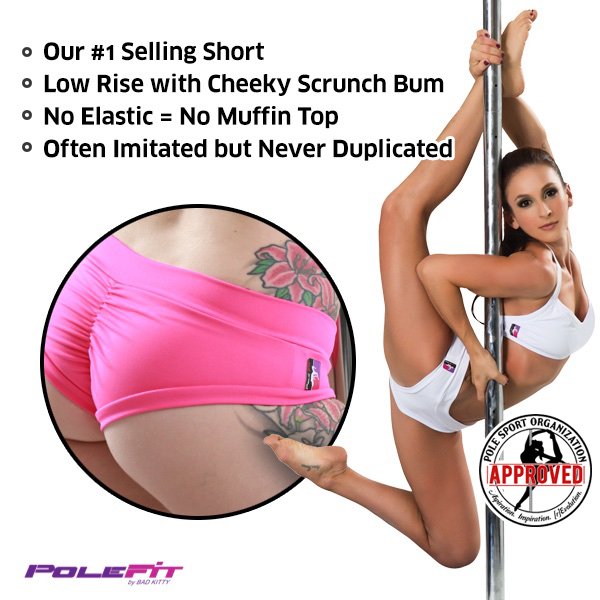 Customer reviews:
Please log in to write a review
This product is compatible with:
Available end of November/beginning Dec 2017

The X-STAGE and X-STAGE LITE are portable pole dancing podiums that can be assembled in just a few minutes giving you the flexibility to take the stage wherever it suits you best. The X-STAGE stands alone and does not need to be secured to a ceiling thanks to a robust design that is strong enough to handle the most demanding of moves.

from 729,95 EUR

(19 % VAT incl. excl. Shipping costs)
Customers who bought this product also bought the following products:
The Mighty Grip Pro Tack Gloves are designed for added protection and advanced grip.

instead of 27,00 EUR
only 25,00 EUR
you save 7 % / 2,00 EUR (19 % VAT incl. excl. Shipping costs)
Itac2 now comes in a super practical packaging, the iTac2 STICK IT which is smaller and easier to apply through the twist up stick. Available in Regular and Extra Strength.

11,90 EUR

(19 % VAT incl. excl. Shipping costs)
Contains 5 ml samples of each formula

Dew Point Pole naturally moisturizes your skin while increasing your grip on the pole. With this revolutionary new moisturizer you no longer have to choose between dry skin OR the pole… you can have it all!

11,99 EUR

(19 % VAT incl. excl. Shipping costs)
The new Triangle Top by RAD Polewear - sexy mesh V shaped front and a cut out style on the back. This is a must-have for every fashionista poledancer.

38,00 EUR

(19 % VAT incl. excl. Shipping costs)
These lovely Side String Velvet shorts by RAD Polewear will add that extra flare and glamour to any pole dancing routine. Designed and improved to provide comfort and confidence to poledancers. Made with care from sensuous soft silky smooth velvet fabric.

33,00 EUR

(19 % VAT incl. excl. Shipping costs)
A new design by RAD Polewear that is sure to please and become a classic. This is a sister of the Triangle Top. Train and pole dance in comfort and style with the new Cindy Top with a sensual mesh front design and cut-out design on the back.

38,00 EUR

(19 % VAT incl. excl. Shipping costs)
This Product was added to our catalogue on Saturday 03 September, 2011.