Get ready for summer with the Criss Cross Brazil shorts in candy colours! Need we say more?
| | | | | | |
| --- | --- | --- | --- | --- | --- |
| | XS | S | M | L | XL |
| Size | 0-2 | 4-6 | 8-10 | 12-14 | 16-20 |
| Bust | 30-32 | 32-34 | 36-38 | 40-42 | 44-46 |
| Cup | AA | A-B | B-C | C-D | D-E |
| Waist | 25-26 | 27-29 | 30-32 | 33-35 | 36-38 |
Material: 80% Nylon, 20% Spandex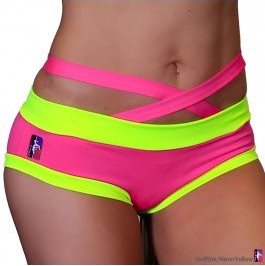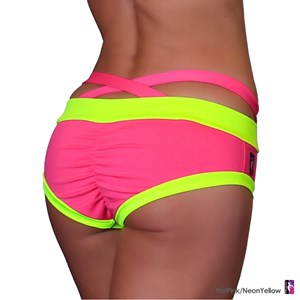 Above: Hot Pink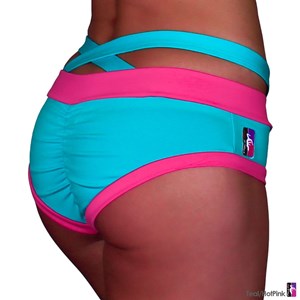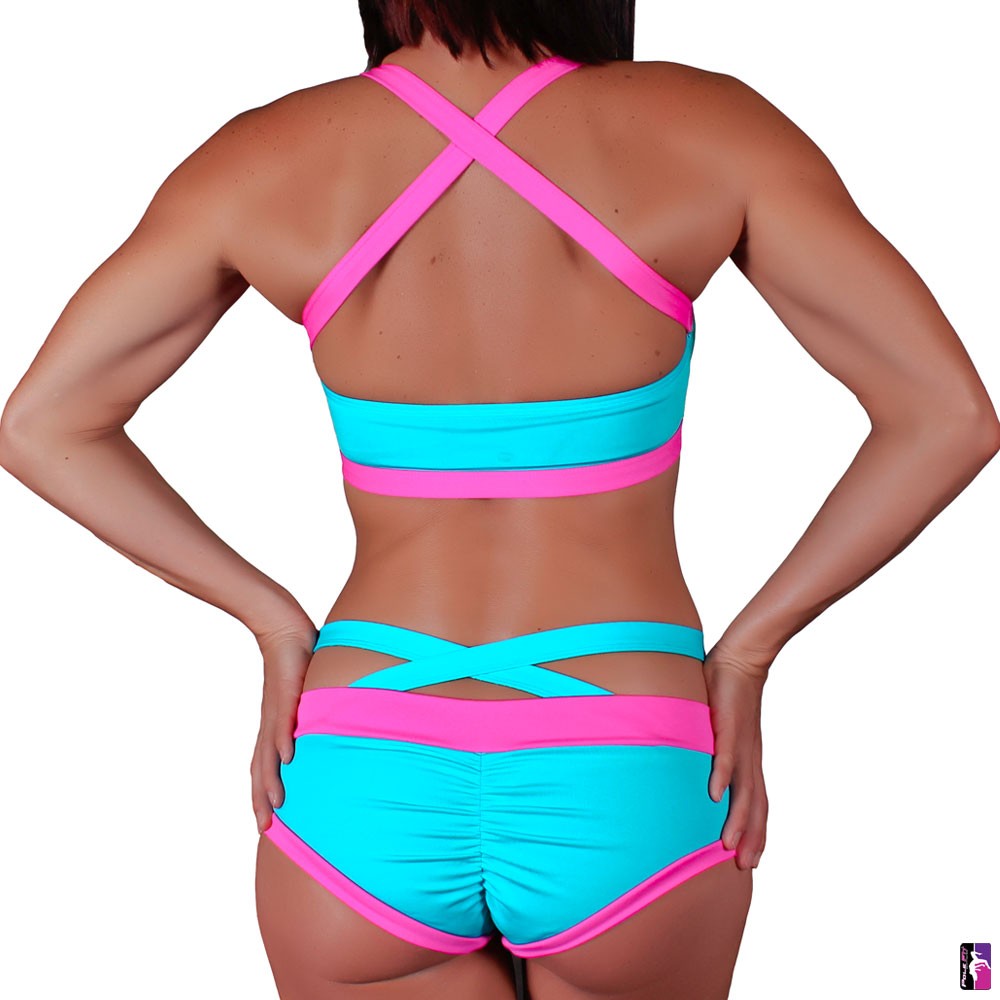 Above: Turquoise
Customer reviews:
Please log in to write a review
Customers who bought this product also bought the following products:
The new Triangle Top by RAD Polewear - sexy mesh V shaped front and a cut out style on the back. This is a must-have for every fashionista poledancer.

38,00 EUR

(19 % VAT incl. excl. Shipping costs)
These gloves are specially developed for pole dancing and pole yoga. They are suitable for all levels from beginner to expert. The gloves are available in two versions: less adherent (non-tack) and stronger adhesion (tack). The less adherent (non-tack) gloves are designed for static (non-spinning) pole dance poles because they allow spinning around the pole more. The more adherent (tack) gloves can be used on spinning poles, because there they can improve the grip on the pole without interfering with the spinning.

18,20 EUR

(19 % VAT incl. excl. Shipping costs)
Itac2 now comes in a super practical packaging, the iTac2 STICK IT which is smaller and easier to apply through the twist up stick. Available in Regular and Extra Strength.

instead of 11,90 EUR
only

10,99 EUR


you save

8

% / 0,91 EUR (19 % VAT incl. excl. Shipping costs)
This supportive pole dancing top is beautifully styled and has elastic banding under the chest for support and a unique back design. This top does not cover the skin around the shoulders like other tops. This enables the pole dancer to use the full arm, shoulders and parts of the back to hold on to the pole. The Spider-Back poledance top is made of elastic material and doesn't move on the skin and stays in place even during advanced movements.

29,95 EUR

(19 % VAT incl. excl. Shipping costs)
Bring out the kitten in you this winter with these sexy leg warmers with playful elements such as the bow and laces in the back.

17,95 EUR

(19 % VAT incl. excl. Shipping costs)
Designed and modified this top specially for voluptuous women in mind. The crop design flatters the waist, while the straps flatter the back muscles. Perfect for just about everything. Sport it in the studio or at the gym; class it up and wear it under loose fitting dresses and tops, or with a high-waist maxi skirt. Change the straps according to your mood: wear it over the shoulder and down the back, or criss-cross them on the back for extra support and lift.

45,95 EUR

(19 % VAT incl. excl. Shipping costs)
This Product was added to our catalogue on Friday 20 March, 2015.