12 bottles of DryHands
Long-lasting non-greasy grip solution for enhanced performance while training on the pole and mastering those complex tricks. It feels natural, comfortable and leaves no annoying powdery residue on your skin nor your sports wear. It is water repellent, so no more slippery mess from sweat or humidity!
Highly demanded product and highly recommendable by long-time pole professionals.
Available in 29.5ml and 59ml bottles. It is of course, more environmentally-friendly to get the bigger bottle.
Application: Clean and dry hands prior to application. Dispense a small amount into the palm and spread evenly across the surface. Allow to air dry for approximately 15 seconds.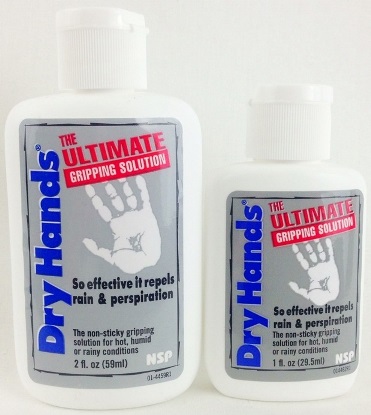 Customer reviews:
Please log in to write a review
Customers who bought this product also bought the following products:
Bring out the kitten in you this winter with these sexy leg warmers. Great for warming up!

Length: 80cm

100% Acrylic

One size fits all


13,95 EUR

(19 % VAT incl. excl. Shipping costs)

Deliverable beginning of March. Preorder can be made for immediate dispatch once available.

The XStage Lite with Silicone Coating is a freestanding pole that allows the dancer to climb the pole even fully clothed without sliding.

from 829,00 EUR

(19 % VAT incl. excl. Shipping costs)
This easy to apply balm is gently applied to your skin to create a non-slip surface. Apply to parts of the body where contact is made with the pole, and instantly feel that extra grip. Now you can power through those tough moves without the worry of absorbing harmful chemicals, smelling bad odors, dealing with messy applicators, or damaging your Pole Finish.

The Pole Mamas Pole Body Grip is made with natural ingredients and comes in various scents and unscented. Keep your skin feeling grippy, happy and healthy.

Start feeling Grippy with our Pole Mamas Pole Body Grip!

20,00 EUR

(19 % VAT incl. excl. Shipping costs)

The Pro XPert Spinning Pole (PX) with X-Lock is the upgraded version of the XPert Spinning Pole (NX).

from 314,50 EUR

(19 % VAT incl. excl. Shipping costs)

The X-STAGE and X-STAGE LITE are portable pole dancing podiums that can be assembled in just a few minutes giving you the flexibility to take the stage wherever it suits you best. The X-STAGE stands alone and does not need to be secured to a ceiling thanks to a robust design that is strong enough to handle the most demanding of moves.

from 729,80 EUR

(19 % VAT incl. excl. Shipping costs)
The X-Pole Lyra Pole is fully compatible with both X-Stage and X-Stage Lite in 45mm diameter. The hoop tube has a black powder-coated finish and a diameter of 34mm. It utilizes the X-Joint Technology for quick assembly on the X-Stage Pole. It is available in two hoop diameters - 950mm and 1050mm.

It is a great way to add a new dimension to your beloved X-Stage and challenge your poledance skills and aerial hoop artistry.

239,00 EUR

(19 % VAT incl. excl. Shipping costs)
This Product was added to our catalogue on Friday 24 October, 2014.