6 bottles of Dry Hands
Long-lasting non-greasy grip solution for enhanced performance while training on the pole and mastering those complex tricks. It feels natural, comfortable and leaves no annoying powdery residue on your skin nor your sports wear. It is water repellent, so no more slippery mess from sweat or humidity!
Highly demanded product and highly recommendable by long-time pole professionals.
Available in 29.5ml and 59ml bottles. It is of course, more environmentally-friendly to get the bigger bottle.
Application: Clean and dry hands prior to application. Dispense a small amount into the palm and spread evenly across the surface. Allow to air dry for approximately 15 seconds.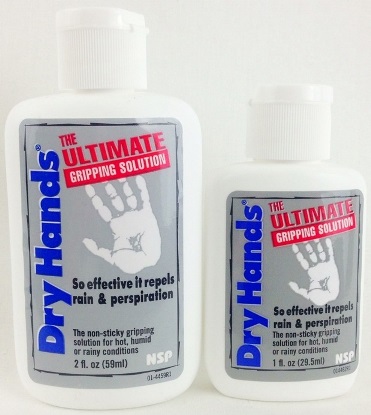 Customer reviews:
Please log in to write a review
Customers who bought this product also bought the following products:
These lovely Side String Velvet shorts by RAD Polewear will add that extra flare and glamour to any pole dancing routine. Designed and improved to provide comfort and confidence to poledancers. Made with care from sensuous soft silky smooth velvet fabric.

33,00 EUR

(19 % VAT incl. excl. Shipping costs)
Special ankle protector for pole dancers. The protectors have tack strips for additional support and safety on the pole.These ankle protectors are worn without high-heels or shoes. These protectors enable you to push yourself up with your legs.

22,95 EUR

(19 % VAT incl. excl. Shipping costs)
These full tack knee protectors are specially designed for maximum comfort and a smooth fit around the knees for any pole dance choreography that incorporates a lot of floorwork.

instead of 30,95 EUR
only

29,90 EUR


you save

3

% / 1,05 EUR (19 % VAT incl. excl. Shipping costs)
Itac2 now comes in a super practical packaging, the iTac2 STICK IT which is smaller and easier to apply through the twist up stick. Available in Regular and Extra Strength.

11,90 EUR

(19 % VAT incl. excl. Shipping costs)
Bring out the kitten in you this winter with these sexy leg warmers. Great for warming up!

Length: 80cm

100% Acrylic

One size fits all


13,95 EUR

(19 % VAT incl. excl. Shipping costs)
The X-DRY Sport Grip is a new odorless, colourless grip enhancer for sports and dance. It provides better grip on the pole and improves the stability and security of the dancer on the pole. The X-DRY Sport Grip is skin-friendly and is long lasting, water repellant and is the ultimate solution for sweaty hands. X-DRY Sport Grip comes in a handy 40ml tube that fits in your gym bag. It is fast becoming a bestseller for a firm hold among professional pole dancers.

14,50 EUR

(19 % VAT incl. excl. Shipping costs)
This Product was added to our catalogue on Friday 24 October, 2014.