6 bottles of Dry Hands
Long-lasting non-greasy grip solution for enhanced performance while training on the pole and mastering those complex tricks. It feels natural, comfortable and leaves no annoying powdery residue on your skin nor your sports wear. It is water repellent, so no more slippery mess from sweat or humidity!
Highly demanded product and highly recommendable by long-time pole professionals.
Available in 29.5ml and 59ml bottles. It is of course, more environmentally-friendly to get the bigger bottle.
Application: Clean and dry hands prior to application. Dispense a small amount into the palm and spread evenly across the surface. Allow to air dry for approximately 15 seconds.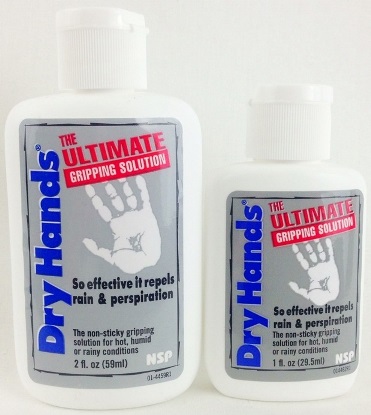 Customer reviews:
Please log in to write a review
Customers who bought this product also bought the following products:
Long, lean, super-flattering, comfortable, and perfect for everything.The Gabby pants features a new added scrunch on the bottom for a playful and fun look. Wear it with the bottom around your ankles, or wrap it around your heel. Made for high-impact and high-performance dance, yoga, and other fun activities cool chicks do.

65,95 EUR

(19 % VAT incl. excl. Shipping costs)
Designed to move with your body, so you don't worry about adjusting during movements. This low-rise short has a comfortable and flattering back rouching design, and provides good coverage.

39,95 EUR

(19 % VAT incl. excl. Shipping costs)
Black polyester fibre slings used for rigging aerial equipment.
Working Load Limit: 2000 kg


from 12,60 EUR

(19 % VAT incl. excl. Shipping costs)
In this beautiful book, you'll find everything you ever wanted to know about poledance

59,90 EUR

(7 % VAT incl. excl. Shipping costs)
This easy to apply balm is gently applied to your skin to create a non-slip surface. Apply to parts of the body where contact is made with the pole, and instantly feel that extra grip. Now you can power through those tough moves without the worry of absorbing harmful chemicals, smelling bad odors, dealing with messy applicators, or damaging your Pole Finish.

The Pole Mamas Pole Body Grip is made with natural ingredients and comes in various scents and unscented. Keep your skin feeling grippy, happy and healthy.

Start feeling Grippy with our Pole Mamas Pole Body Grip!

20,00 EUR

(19 % VAT incl. excl. Shipping costs)
These lovely Side String Velvet shorts by RAD Polewear will add that extra flare and glamour to any pole dancing routine. Designed and improved to provide comfort and confidence to poledancers. Made with care from sensuous soft silky smooth velvet fabric.

33,00 EUR

(19 % VAT incl. excl. Shipping costs)
This Product was added to our catalogue on Friday 24 October, 2014.