Long-lasting non-greasy grip solution for enhanced performance while training on the pole and mastering those complex tricks. It feels natural, comfortable and leaves no annoying powdery residue on your skin nor your sports wear. It is water repellent, so no more slippery mess from sweat or humidity!
Highly demanded product and highly recommended by poledance professionals.
Available in 29.5ml and 59ml bottles. It is of course, more environmentally-friendly to get the bigger bottle.
Application: Clean and dry hands prior to application. Dispense a small amount into the palm and spread evenly across the surface. Allow to air dry for approximately 15 seconds.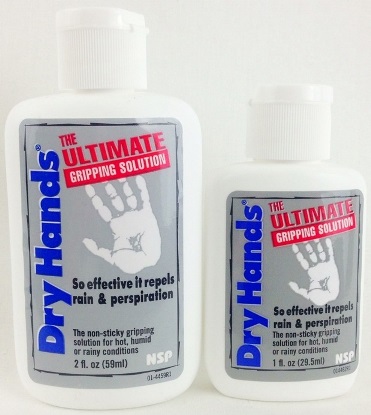 Customer reviews:
Please log in to write a review
Author: hossein radafshar am 09/08/2017
Evaluation:

Review:
Customers who bought this product also bought the following products:
Only the pole with silicone coating! Fits to the new 2015 Version XStages and XStage Lites.

Now you can have different poles on one X-Stage or X-Stage Lite. Just switch them out! Fits XStages and XStage Lites purchased from 2015 onwards (version NST03).

Pole length about 3 meters.

289,00 EUR

(19 % VAT incl. excl. Shipping costs)
This easy to apply balm is gently applied to your skin to create a non-slip surface. Apply to parts of the body where contact is made with the pole, and instantly feel that extra grip. Now you can power through those tough moves without the worry of absorbing harmful chemicals, smelling bad odors, dealing with messy applicators, or damaging your Pole Finish.

The Pole Mamas Pole Body Grip is made with natural ingredients and comes in various scents and unscented. Keep your skin feeling grippy, happy and healthy.

Start feeling Grippy with our Pole Mamas Pole Body Grip!

20,00 EUR

(19 % VAT incl. excl. Shipping costs)
New style 2018 original knee pads (short style) by Mighty Grip. Mighty Grip Original Knee Pads in long style is also available.

39,99 EUR

(19 % VAT incl. excl. Shipping costs)
These shorts come in dual-colours. The colour indicated in the selection refer to the waistband colour. The rest of the shorts is black.

The PoleFit Brazil Shorts have a Brazilian style back cut, combined with a scrunch butt! The shorts are made of an elastic material that moves less on the skin, so it stays in place even with complicated moves.

29,95 EUR

(19 % VAT incl. excl. Shipping costs)
Poledancerka Knee Pads© are the latest must-haves for all poledancers and dance lovers. Trusted and used heavily by celebrity poledancers: Daria Che, Marion Crampe and Maddie Sparkle, Sergia Louise Anderson, Phoenix Kazree, Amy Hazel and thousands of other professional pole dancers around the world.

Made in Slovenia using only quality Italian and Slovenian materials.

Fabric: 85% polyamide, 15% elastane; Net: 100% polyester; Leather immitation: 80% cotton, 20% polyurethane

Sold in pairs.

35,00 EUR

(19 % VAT incl. excl. Shipping costs)
This Product was added to our catalogue on Thursday 24 July, 2014.