Aerial hoops, also known as aerial rings or lyras, are a classic aerial circus performance props. Firetoys Aerial hoops are made from premium grade steel with a black matt or white finish and come in a variety of sizes. They are built to exacting standards in UK workshops as the ideal beginner and intermediate lyra.
One point hoops are generally favoured for their wide versatility, but will rotate slightly even when rigged without a swivel, if you don't want your hoop to rotate at all, we suggest one of the two point aerial hoops.
The tab(s) on this hoop is ready to accept any suitable carabiner in order to connect it to a strop, hanging cable, or cable reinforced cotton rope.
Sizing:If you are unsure which size you need, a basic measurement is to sit on a chair and measure from the seat to the top of your head, then add 10cm (eg: chair to top of head is 80cm, then you likely need a 90cm aerial hoop).
** All sizes refer to the EXTERNAL diameter. The internal diameter is 5cm less than the external diameter.
| | |
| --- | --- |
| Country of Manufacture | UK |
| Tubing Diameter | 25.4mm |
| Colour | Black / White |
| Working Load Limit | 180kg (396lbs) |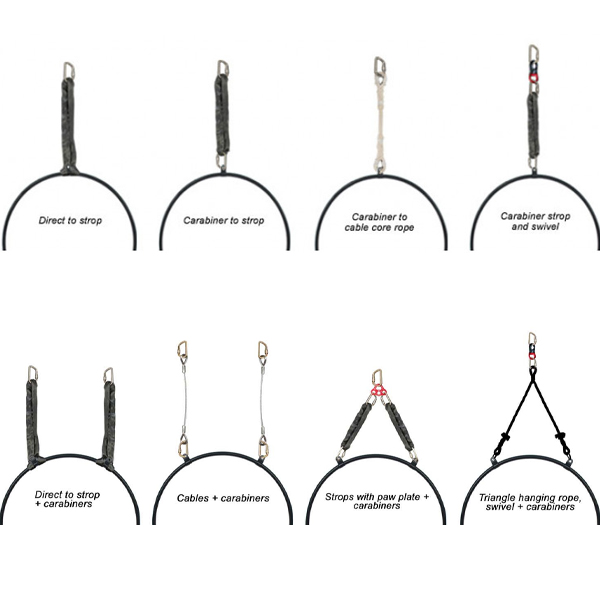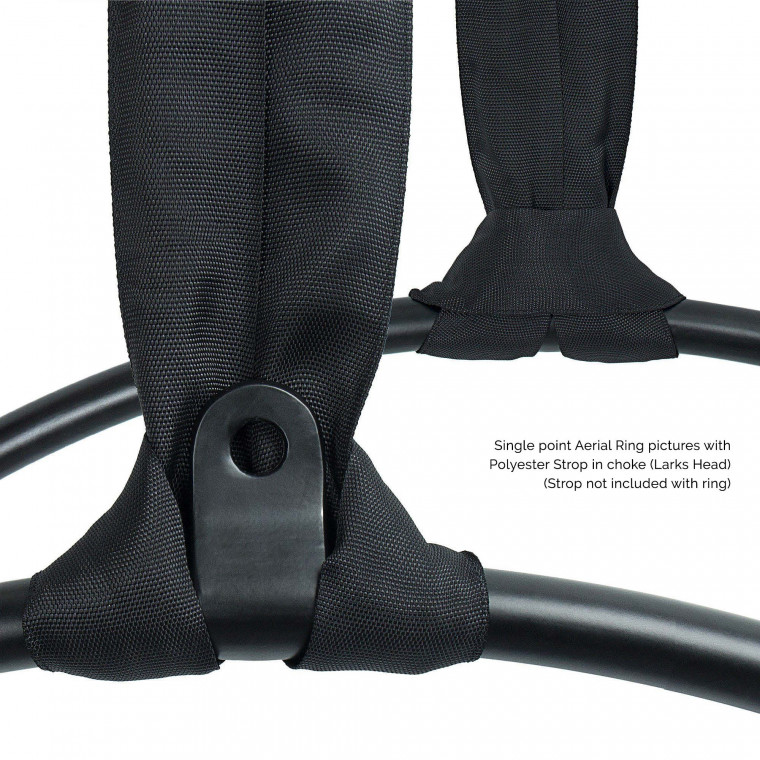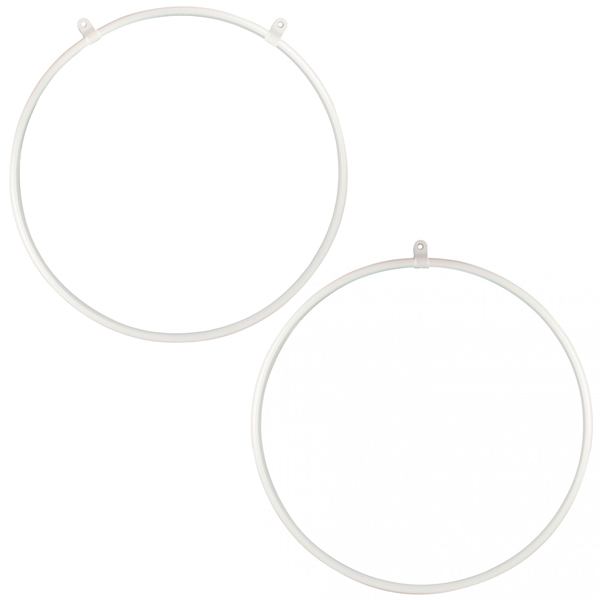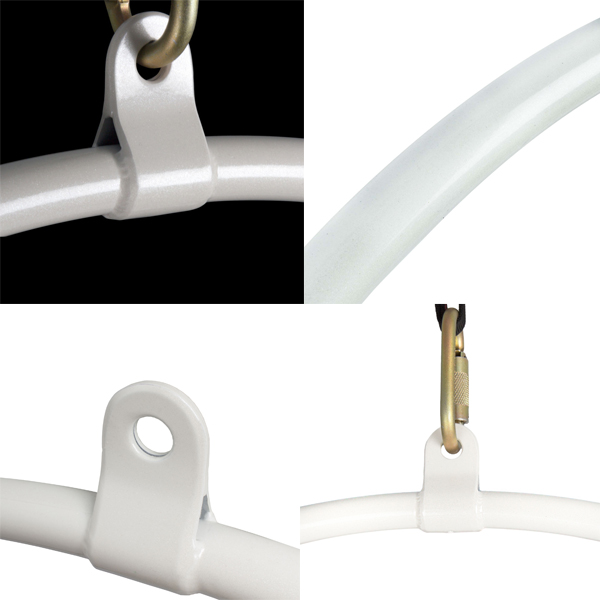 Customer reviews:
Please log in to write a review
Recommended products:
Black polyester fibre slings used for rigging aerial equipment.
Working Load Limit: 2000 kg


from 12,60 EUR

(19 % VAT incl. excl. Shipping costs)
This set consists of:

2x Carabiners Screw Gate (MBS 25kN) Black
1x Swivel Oval (MBS 36kN) Black

Perfect accessories for rigging aerial hoops/lyra. Please note that you may still require strops according to height and extra carabiners for 2-point aerial hoops.

95,00 EUR

(19 % VAT incl. excl. Shipping costs)
A 50m roll of 3.8cm wide adhesive cotton tape to dress trapeze bars, aerial rings and other aerial equipment.

32,00 EUR

(19 % VAT incl. excl. Shipping costs)
The Pole Dance Safety Mat is a mat with a hole in the center, which can be placed around the pole dance pole. If you want to try new and more difficult moves, the pole dancing safety mat cushions each fall that may otherwise be painful. Thus the safety mat increases the safety of poledance trainings considerably.

Perfectly fits an X-Stage and X-Stage Lite.

The Aerial Safety Mat is a mat without a hole in the center.

190,00 EUR

(19 % VAT incl. excl. Shipping costs)
This Product was added to our catalogue on Thursday 28 June, 2018.