The Heroine Liquid Vinyl Leggings by Cleo the Hurricane are made of shiny vinyl which is tacky and therefore allows pole dancers to have good grip on the pole, not to mention, to feel and look bad ass, slick and sexy.

Length: 28" / 71cm inseam

Recommended for Intermediate - Advanced level pole dancers. Please use on a clean pole and avoid using any grip aid on the pole. Do not use leggings for slides, drops or moves you have never tried. Heroine Liquid Leggings are made from the highest quality PU-coated Spandex, however continuous use on a pole may cause vinyl to peel. If peeling occurs due to heavy usage, it's time for a new pair!

90% polyester, 10% spandex

Washing instructions: COLD hand wash and lay flat to dry. Wash immediately after use.
| Size | Waist | Lower Hip | EU Size |
| --- | --- | --- | --- |
| XS | 58-63 | 84-89 | 34-36 |
| S | 66-71 | 91½-96½ | 38 |
| M | 73½-79 | 99-104 | 40-42 |
| L | 81-86 | 106½-112 | 44-46 |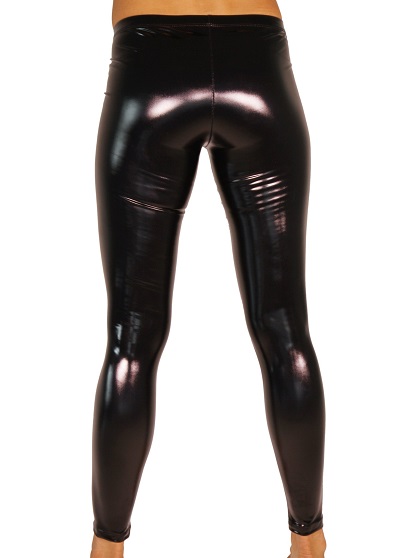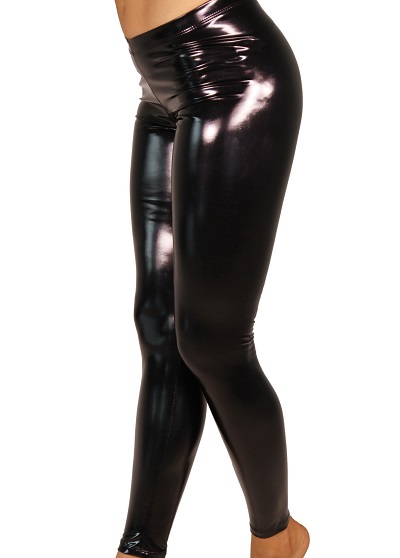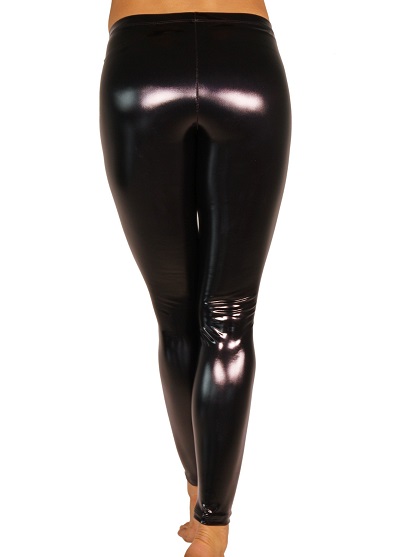 Customer reviews:
Please log in to write a review
Customers who bought this product also bought the following products:
This easy to apply balm is gently applied to your skin to create a non-slip surface. Apply to parts of the body where contact is made with the pole, and instantly feel that extra grip. Now you can power through those tough moves without the worry of absorbing harmful chemicals, smelling bad odors, dealing with messy applicators, or damaging your Pole Finish.

The Pole Mamas Pole Body Grip is made with natural ingredients and comes in various scents and unscented. Keep your skin feeling grippy, happy and healthy.

Start feeling Grippy with our Pole Mamas Pole Body Grip!

20,00 EUR

(19 % VAT incl. excl. Shipping costs)
Itac2 now comes in a super practical packaging, the iTac2 STICK IT which is smaller and easier to apply through the twist up stick. Available in Regular and Extra Strength.

instead of 11,90 EUR
only

9,99 EUR


you save

16

% / 1,91 EUR (19 % VAT incl. excl. Shipping costs)
The Pole Dance Safety Mat is a mat with a hole in the center, which can be placed around the pole dance pole. If you want to try new and more difficult moves, the pole dancing safety mat cushions each fall that may otherwise be painful. Thus the safety mat increases the safety of poledance trainings considerably.

The Aerial Safety Mat is a mat without a hole in the center.

The safety mat is available in different colors and thicknesses.

from 149,00 EUR

(19 % VAT incl. excl. Shipping costs)
This powdes improves your grip and stability on the pole and reduces sliding on cold days.

15,99 EUR

(19 % VAT incl. excl. Shipping costs)
Designed to move with your body, so you don't worry about adjusting during movements. This low-rise short has a comfortable and flattering back rouching design, and provides good coverage.

39,95 EUR

(19 % VAT incl. excl. Shipping costs)
Designed and modified this top specially for voluptuous women in mind. The crop design flatters the waist, while the straps flatter the back muscles. Perfect for just about everything. Sport it in the studio or at the gym; class it up and wear it under loose fitting dresses and tops, or with a high-waist maxi skirt. Change the straps according to your mood: wear it over the shoulder and down the back, or criss-cross them on the back for extra support and lift.

45,95 EUR

(19 % VAT incl. excl. Shipping costs)
This Product was added to our catalogue on Tuesday 22 January, 2013.