The Lupit Pole is a robust high quality dance pole which can be easily installed in just few minutes without drilling the ceiling or the floor. It can also be easily deinstalled for storage when not in use. The Lupit Pole can be used in a spinning or static mode. It has quality rubber surface on the base, unique upper disc flex system and patented safety block nuts to ensure maximum safety for the user. The set includes all tools and detailed instructions needed for the installation. For those who need stainless steel poles due to allergies, the LUPIT POLE CLASSIC in stainless steel is the best choice for you.
LUPIT POLE CLASSIC features:
• Spinning and Static mode
• Smooth and Unique tube-Joint system
• Upper-disc flex system absorbs bending force and distributes it equally
• Smooth pole design all the way
• Diameter 45mm - the perfect grip for most dancers
• For ceiling heights from 2100mm to 2800mm in basic kit, with optional Lupit Pole Extension (400mm) to max. 3200mm.
• Quadruple ball bearing system for top spin
• Safety block nut blocks the pole against loosening
• Quick no-drill installation
• Available in Chrome or INOX stainless steel material (long lasting & allergy free)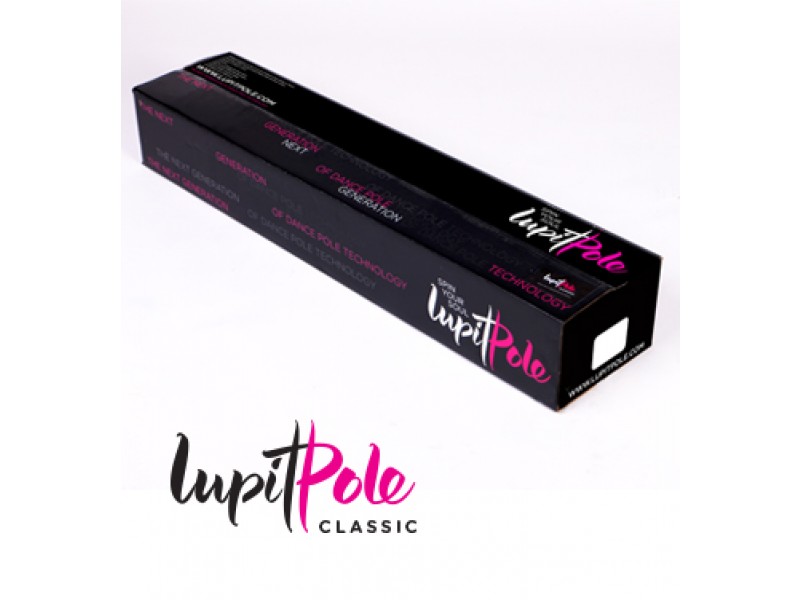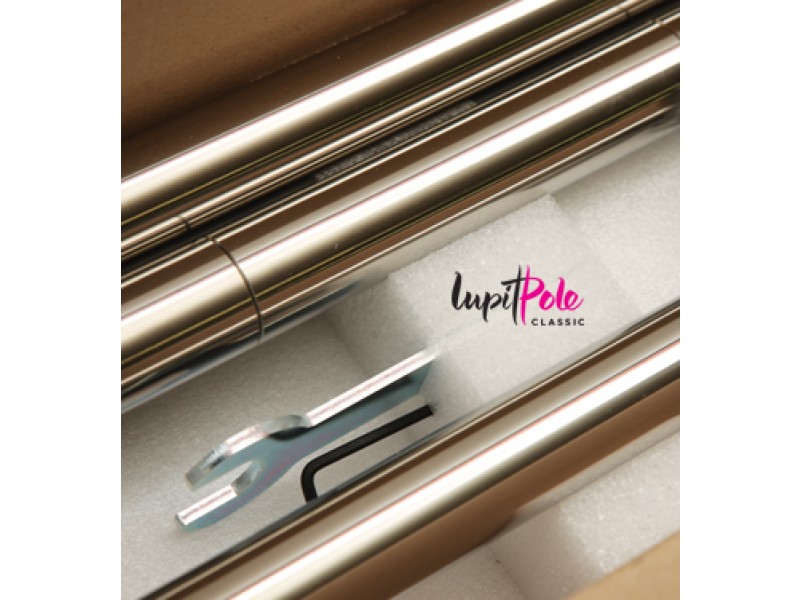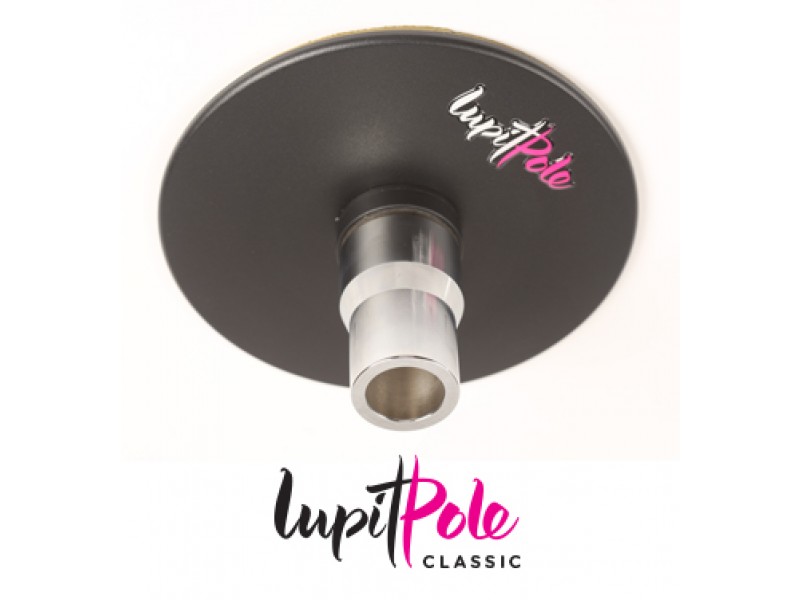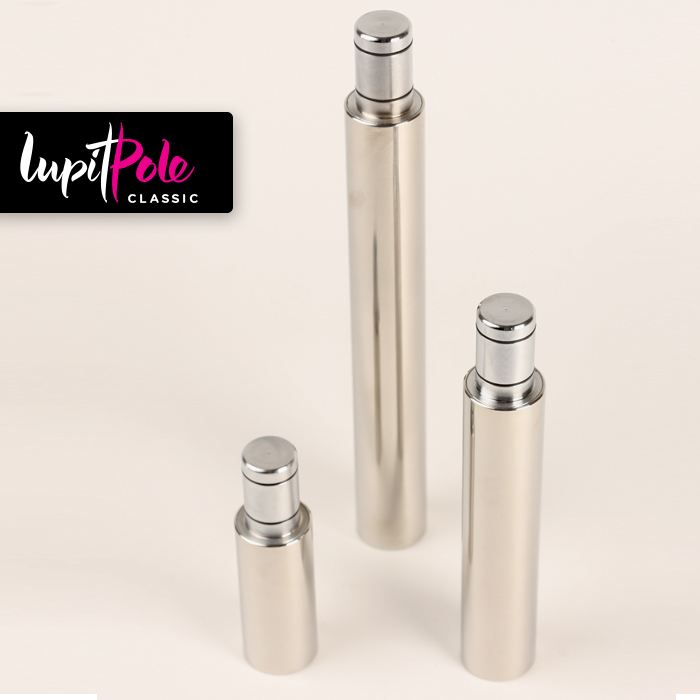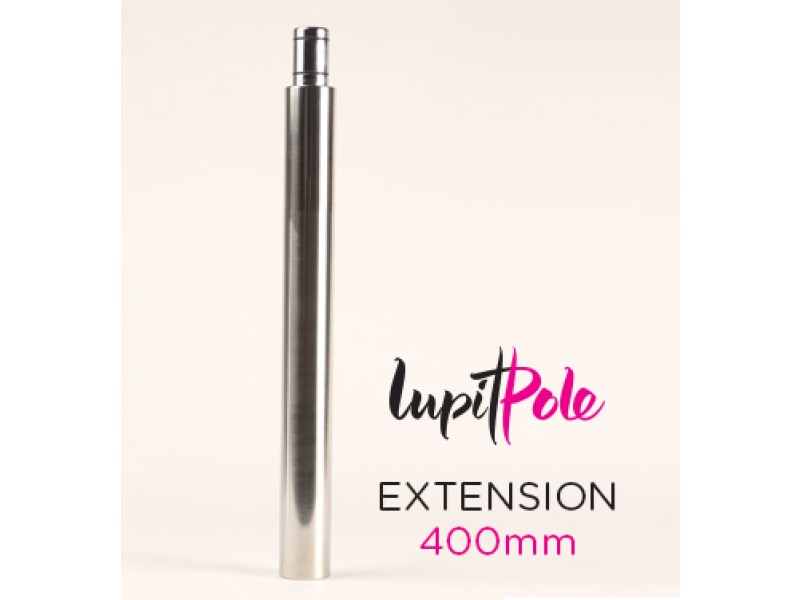 Customer reviews:
Please log in to write a review
Customers who bought this product also bought the following products:
X-Pole XPert for advanced and professional dancers. Adjustable between spinning and static modes.

Length of Dancing Pole: Adjustable from 2,235m (7′ 4″) up to 2,745m (9′) - can be extended up to max. 3,37m using extensions.

instead of 269,90 EUR
only from 258,90 EUR
you save 4 % / 11,00 EUR (19 % VAT incl. excl. Shipping costs)
Easy to install extension for your dancing or fitness pole. Please check that diameter and colour match your x-pole.

from 29,95 EUR

(19 % VAT incl. excl. Shipping costs)
The PoleFit Brazil Shorts are Brazilian-cut shorts with a scrunch back for an enhanced shape and look. These shorts are specially-designed for pole dance and is currently the bestselling shorts in the pole dance industry. With the optimum amount of skin exposure around the thighs and buttocks, these shorts allow more grip on the pole during complicated moves that require much hold from the thighs and butt cheeks. The Brazil shorts are made of an elastic material that minimizes movement against the skin so it stays in place and provides optimum coverage during leg extensions, splits and leg stretches.

instead of 29,95 EUR
only 29,00 EUR
you save 3 % / 0,95 EUR (19 % VAT incl. excl. Shipping costs)
The Pole Dance Safety Mat is a mat with a hole in the center, which can be placed around the pole dance pole. If you want to try new and more difficult moves, the pole dancing safety mat cushions each fall that may otherwise be painful. Thus the safety mat increases the safety of poledance trainings considerably. The safety mat is available in different colors and thicknesses.

from 149,99 EUR

(19 % VAT incl. excl. Shipping costs)
A popular model from the 2013 Polefit line with racer style back supported by a "trinity" of elastic straps on the back. The Trinity poledance top looks sporty and sexy and provides full coverage and total support for those complicated overhead movements during poledance.

45,95 EUR

(19 % VAT incl. excl. Shipping costs)
These gloves are specially developed for pole dancing and pole yoga. They are suitable for all levels from beginner to expert. The gloves are available in two versions: less adherent (non-tack) and stronger adhesion (tack). The less adherent (non-tack) gloves are designed for static (non-spinning) pole dance poles because they allow spinning around the pole more. The more adherent (tack) gloves can be used on spinning poles, because there they can improve the grip on the pole without interfering with the spinning.

18,20 EUR

(19 % VAT incl. excl. Shipping costs)
This Product was added to our catalogue on Wednesday 11 March, 2015.