The LUPIT POLE DIAMOND is decorated with original Swarovski Crystals for a glamorous look. It certainly becomes a fashionable decoration for the room. Totally smooth from top to bottom, it is safe and reliable, and provides amazing spin and optimum grip. The pole is made of high quality chrome or polished INOX stainless steel (allergy free).
The LUPIT POLE DIAMOND can be easy installed/removed in just few minutes by a single person. Like the classic, the LUPIT POLE DIAMOND has been designed for quick installation without drilling. Quality rubber surface, unique upper disc flex system and patented safety-block nuts ensure maximum safety for the dancer. No reported accidents or fall overs. The package includes all tools and detailed instructions needed for quick and easy installation.

MADE WITH SWAROVSKI® ELEMENTS

The LUPIT POLE DIAMOND features:
• Made with Swarovski Crystals
• Spinning and Static mode
• Smooth and Unique tube Joint system
• Upper disc flex system absorbs bending force and distributes it equally
• Smooth pole surface all the way
• Diameter 42mm or 45mm - the industry standard and perfect grip for most dancers
• Extendable for ceilings from 2100mm to 2800mm through the basic kit, with optional extra extension (400mm) to maximum 3200mm ceiling height
• Quadruple ball bearing system for top spin
• Safety block nut blocks the pole against loosening
• Fast no-drill installation
• Available in chrome or INOX polished STAINLESS STEEL material (long lasting & allergy free)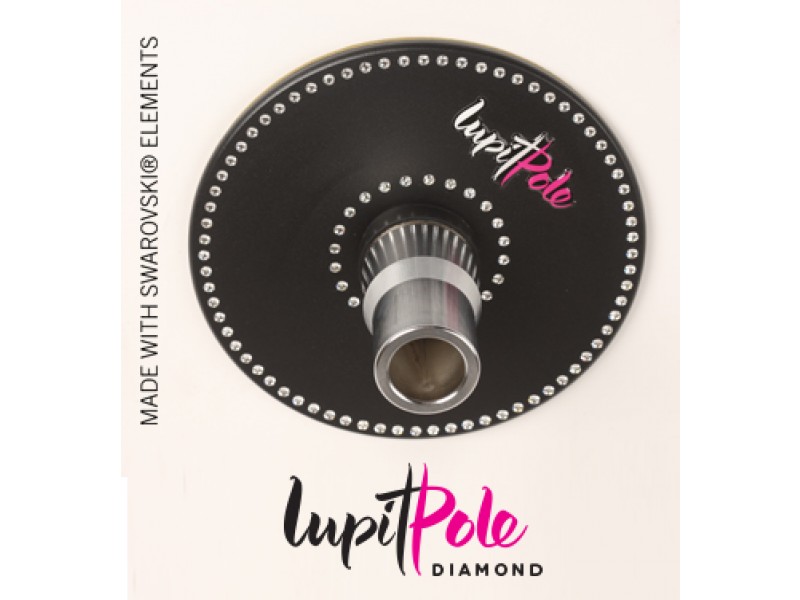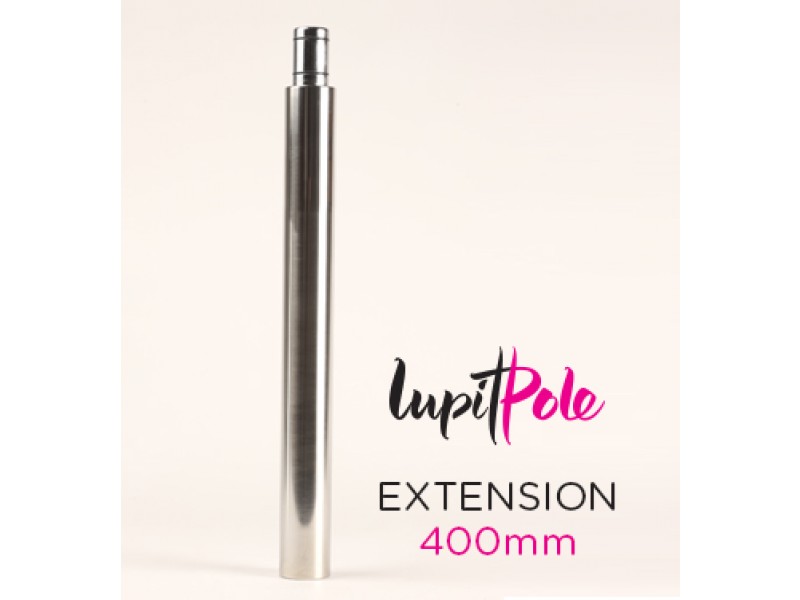 Customer reviews:
Please log in to write a review
Customers who bought this product also bought the following products:
The Mighty Grip Thigh Protector is essential for beginners in practicing leg holds on the pole. Sold in pairs.

29,95 EUR

(19 % VAT incl. excl. Shipping costs)
LUPIT POLE MAT has been designed for studios and for the home. It can be simply carried around and quickly setup to provide safety when exercising on the pole. It is made of high quality material.

For this item, additional shipping surcharge for deliveries outside of Germany will apply.

instead of 272,00 EUR
only

from 169,00 EUR


you save

38

% / 103,00 EUR (19 % VAT incl. excl. Shipping costs)
The X-DRY Sport Grip is a new odorless, colourless grip enhancer for sports and dance. It provides better grip on the pole and improves the stability and security of the dancer on the pole. The X-DRY Sport Grip is skin-friendly and is long lasting, water repellant and is the ultimate solution for sweaty hands. X-DRY Sport Grip comes in a handy 40ml tube that fits in your gym bag. It is fast becoming a bestseller for a firm hold among professional pole dancers.

14,50 EUR

(19 % VAT incl. excl. Shipping costs)
POLEDANCE GRIP ENHANCER exclusively designed using innovative nanotechnology for the best grip on the pole.

14,90 EUR

(19 % VAT incl. excl. Shipping costs)
Designed to prevent friction burns and skin tears during modern, lyrical and acrobatic style poledancing with barefeet.

23,95 EUR

(19 % VAT incl. excl. Shipping costs)
Itac2 now comes in a super practical packaging, the iTac2 STICK IT which is smaller and easier to apply through the twist up stick. Available in Regular and Extra Strength.

instead of 11,90 EUR
only

9,99 EUR


you save

16

% / 1,91 EUR (19 % VAT incl. excl. Shipping costs)
This Product was added to our catalogue on Wednesday 11 March, 2015.