The chrome option is for preorder for delivery in May 2018.
The LUPIT POLE DIAMOND is decorated with original Swarovski Crystals for a glamorous look. It certainly becomes a fashionable decoration for the room. Totally smooth from top to bottom, it is safe and reliable, and provides amazing spin and optimum grip. The pole is made of high quality chrome or polished INOX stainless steel (allergy free).
The LUPIT POLE DIAMOND can be easy installed/removed in just few minutes by a single person. Like the classic, the LUPIT POLE DIAMOND has been designed for quick installation without drilling. Quality rubber surface, unique upper disc flex system and patented safety-block nuts ensure maximum safety for the dancer. No reported accidents or fall overs. The package includes all tools and detailed instructions needed for quick and easy installation.

MADE WITH SWAROVSKI® ELEMENTS

The LUPIT POLE DIAMOND features:
• Made with Swarovski Crystals
• Spinning and Static mode
• Smooth and Unique tube Joint system
• Upper disc flex system absorbs bending force and distributes it equally
• Smooth pole surface all the way
• Diameter 45mm - the industry standard and perfect grip for most dancers
• Extendable for ceilings from 2100mm to 2800mm through the basic kit, with optional extra extension (400mm) to maximum 3200mm ceiling height
• Quadruple ball bearing system for top spin
• Safety block nut blocks the pole against loosening
• Fast no-drill installation
• Available in chrome or INOX polished STAINLESS STEEL material (long lasting & allergy free)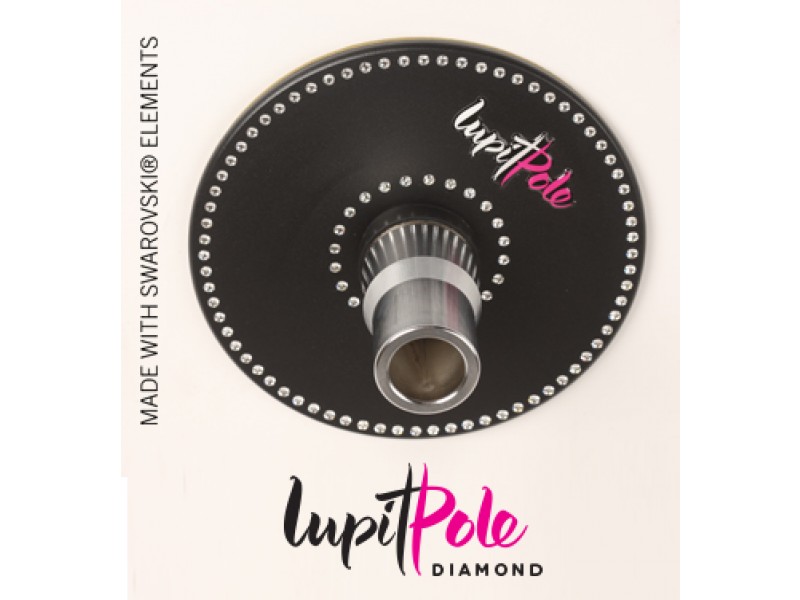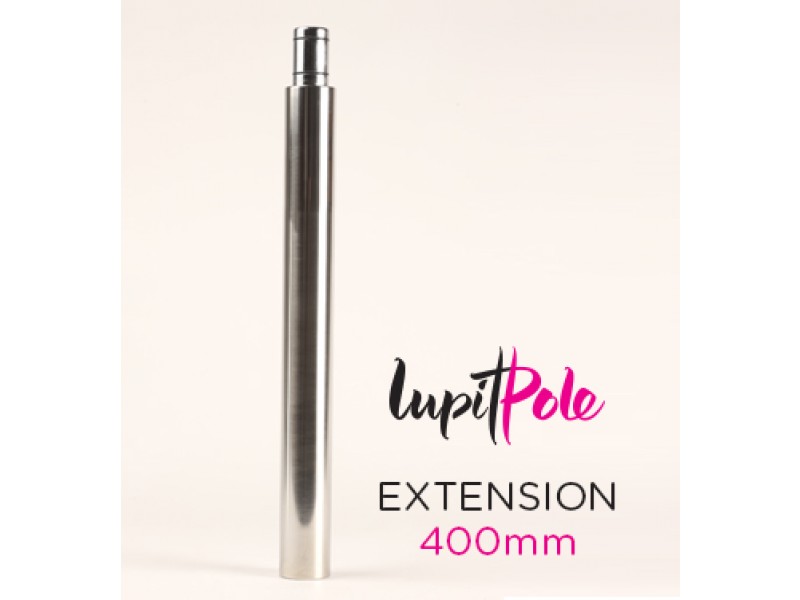 Customer reviews:
Please log in to write a review
Customers who bought this product also bought the following products:
The PoleFit Brazil Shorts are Brazilian-cut shorts with a scrunch back for an enhanced shape and look. These shorts are specially-designed for pole dance and is currently the bestselling shorts in the pole dance industry. With the optimum amount of skin exposure around the thighs and buttocks, these shorts allow more grip on the pole during complicated moves that require much hold from the thighs and butt cheeks. The Brazil shorts are made of an elastic material that minimizes movement against the skin so it stays in place and provides optimum coverage during leg extensions, splits and leg stretches.

29,95 EUR

(19 % VAT incl. excl. Shipping costs)
This grip enhancer with all natural ingredients improves your grip and stability on the pole and reduces sliding. It is available in 2 levels of strength.

18,50 EUR

(19 % VAT incl. excl. Shipping costs)
This Product was added to our catalogue on Wednesday 11 March, 2015.