Packet of 20
POLEDANCE GRIP ENHANCER exclusively designed using innovative nanotechnology for the best grip on the pole:
solves the problem of wet, sweating hands causing slippery grip on the pole (use the pink side of the pillow).
can be used to treat the surface of the dance pole for better grip and to increase the friction (use the black side of the pillow).
very handy, shape of a small pillow 12 x 12 cm.
less skin burn at drops and tricks.
works with all known pole coatings: stainless steel, chrome, brass, powder paint coating.
lasts for many usages.
extremly hydrophobic nano substance will keep the sweat and water away from the pole and hands.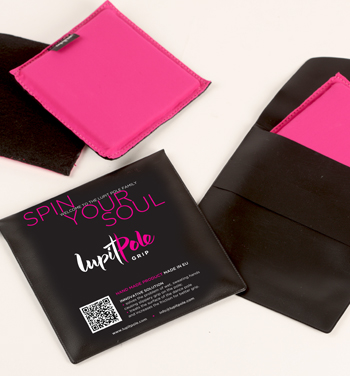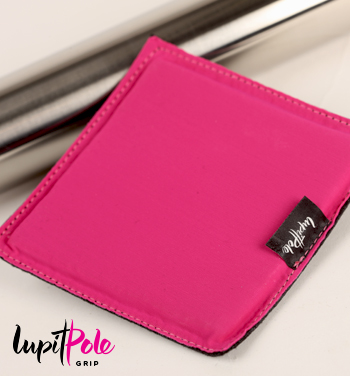 Customer reviews:
Please log in to write a review
Customers who bought this product also bought the following products:
This grip enhancer with all natural ingredients improves your grip and stability on the pole and reduces sliding. It is available in 2 levels of strength.

instead of 18,50 EUR
only

15,00 EUR


you save

19

% / 3,50 EUR (19 % VAT incl. excl. Shipping costs)
100% naturally organic, Pre-Pole / Yoga Hand Mask for Sweaty Hands & Bodies!

The best solution for pole dancers who suffer from very sweaty hands and body. Mighty Grip Poletice hand mask is a safe, natural alternative that WORKS and recommended for hyperhydrosis (heavy perspiration). This product is 100% natural and contains only mineralized water and naturally organic silica.

21,99 EUR

(19 % VAT incl. excl. Shipping costs)
This Product was added to our catalogue on Monday 30 May, 2016.