POLEDANCE GRIP ENHANCER exclusively designed using innovative nanotechnology for the best grip on the pole:
solves the problem of wet, sweating hands causing slippery grip on the pole (use the pink side of the pillow).
can be used to treat the surface of the dance pole for better grip and to increase the friction (use the black side of the pillow).
very handy, shape of a small pillow 12 x 12 cm.
less skin burn at drops and tricks.
works with all known pole coatings: stainless steel, chrome, brass, powder paint coating.
lasts for many usages.
extremly hydrophobic nano substance will keep the sweat and water away from the pole and hands.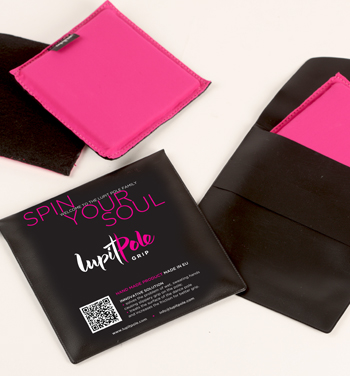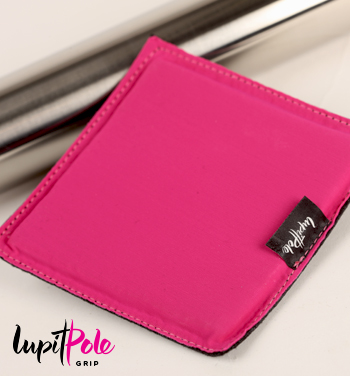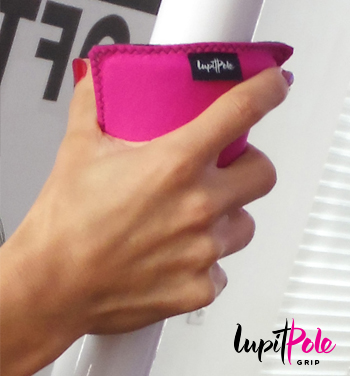 Customer reviews:
Please log in to write a review
Customers who bought this product also bought the following products:
Static fitness and dancing pole for beginners and intermediate dancers. Ready to go in less than 10min -

Pole length from 2,235m (7' 4") up to 2,745m (9') - extendable


Version: Latest version 2014

instead of 209,00 EUR
only

from 208,90 EUR


you save

0

% / 0,10 EUR (19 % VAT incl. excl. Shipping costs)
Another versatile, sexy and alluring top from RAD. Great for pole dance practice and for going out.

35,00 EUR

(19 % VAT incl. excl. Shipping costs)
Fun and flirty, athletic and stylish. If shorts aren't your thing, spice up your wardrobe with a different version of a short. Show off your fun and flirty side with the extra coverage. This skort is the new must-have for any poledancer.

45,95 EUR

(19 % VAT incl. excl. Shipping costs)

Spinning and static (switchable) stainless steel dance pole for poledancers of all levels. Highly recommended by advanced and professional dancers.

Length of Dancing Pole: adjustable from 2100mm up to 2800mm - can be extended to 3200mm using the Lupit pole extension sold here.

Diameter: 42mm

from 295,00 EUR

(19 % VAT incl. excl. Shipping costs)
A popular model from the 2013 Polefit line with racer style back supported by a "trinity" of elastic straps on the back. The Trinity poledance top looks sporty and sexy and provides full coverage and total support for those complicated overhead movements during poledance.

43,00 EUR

(19 % VAT incl. excl. Shipping costs)
The Mighty Grip Thigh Protector is essential for beginners in practicing leg holds on the pole. Sold in pairs.

29,95 EUR

(19 % VAT incl. excl. Shipping costs)
This Product was added to our catalogue on Tuesday 17 March, 2015.