LUPIT POLE MAT has been designed for studios and for the home. It can be simply carried around and quickly setup to provide safety when exercising on the pole. It is made of high quality material.
Colours: black, pink, silver or gold
Diameter: 1500 mm
Thickness: 8cm or 12cm
LUPIT POLE MAT features:
• Made of high quality elastic leather
• Lower surface is made of anti slippery material to ensure the Mat does not move
• Fast installation.
• Designed to be folded together and carried around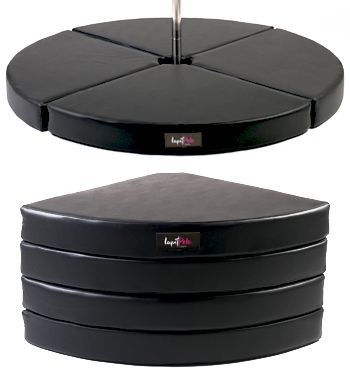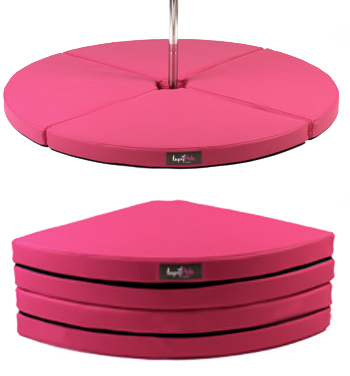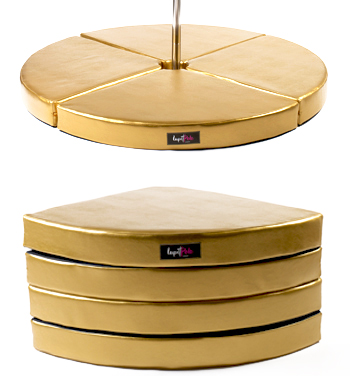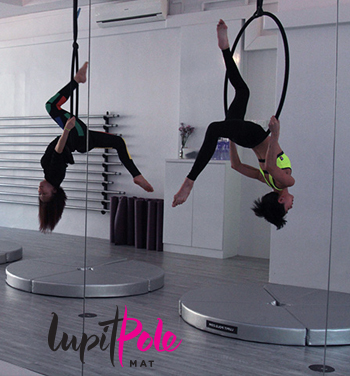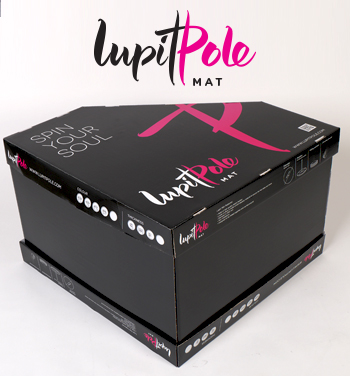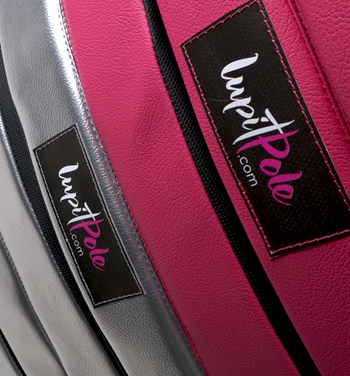 For this item, additional shipping surcharge for deliveries outside of Germany will apply.
Customer reviews:
Please log in to write a review
Customers who bought this product also bought the following products:
Designed and modified this top specially for voluptuous women in mind. The crop design flatters the waist, while the straps flatter the back muscles. Perfect for just about everything. Sport it in the studio or at the gym; class it up and wear it under loose fitting dresses and tops, or with a high-waist maxi skirt. Change the straps according to your mood: wear it over the shoulder and down the back, or criss-cross them on the back for extra support and lift.

45,95 EUR

(19 % VAT incl. excl. Shipping costs)
Dew Point Pole naturally moisturizes your skin while increasing your grip on the pole. With this revolutionary new moisturizer you no longer have to choose between dry skin OR the pole… you can have it all!

19,90 EUR

(19 % VAT incl. excl. Shipping costs)
Bring out the kitten in you this winter with these sexy leg warmers. Great for warming up!

Length: 80cm

100% Acrylic

One size fits all

13,95 EUR

(19 % VAT incl. excl. Shipping costs)
Designed to move with your body, so you don't worry about adjusting during movements. This low-rise short has a comfortable and flattering back rouching design, and provides good coverage.

39,95 EUR

(19 % VAT incl. excl. Shipping costs)
Long-lasting non-greasy grip solution for enhanced performance while training on the pole and mastering those complex tricks. It feels natural, comfortable and leaves no annoying powdery residue on your skin nor your sports wear.

instead of 38,85 EUR
only from 34,97 EUR
you save 10 % / 3,88 EUR (19 % VAT incl. excl. Shipping costs)
Pole Dance professional Jeannine Wilkerling multiple German champion and owner of the German Pole Dance Academy brings this fitness trend straight into your home. Together with Anne-Marie Kot and Natalie Schönberger, she guides you through the most important basics. You will learn step-by-step all the technical details of climbs, pole seats and floor works just like you would during a training session. The individual tricks will be combined to create an easy but elegant choreography.

29,95 EUR

(19 % VAT incl. excl. Shipping costs)
This Product was added to our catalogue on Wednesday 11 March, 2015.