The Mighty Grip Pro Tack Gloves are designed for added protection and advanced grip.

They are great for strength training and any fitness activity requiring advanced grip and endurance. They are also widely used and recommended by atheletes in aerial dance, lifting, cross-fit, ring, bars, poledance, trapeze, handbalancing, and gymnastics.

The Mighty Grip Pro Tack Gloves are sewn with heavy duty nylon thread with a tight double stitch. The gloves are flexible and mold to the palm of your hand for a snug fit.

Tips: Take them off and on like socks (inside-out). To prevent the gloves from slipping against your skin, make sure it fits on tight and apply a small amount of Mighty Grip Powder to the palms of your hand before putting the gloves on.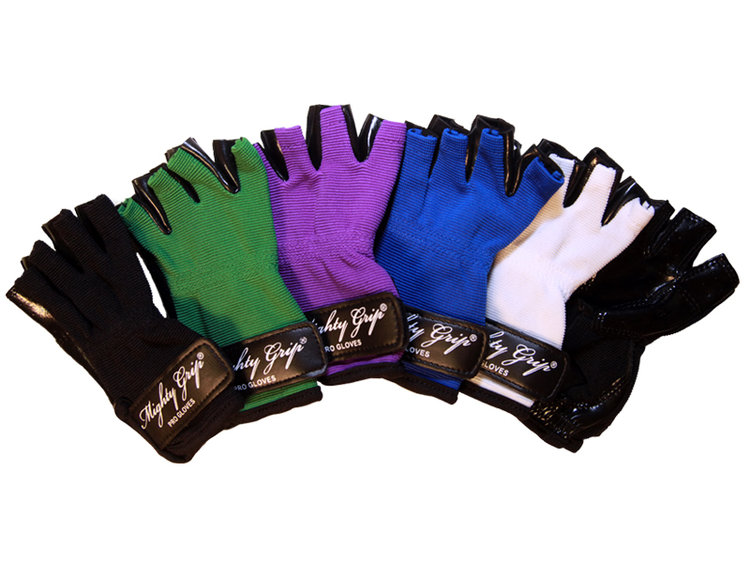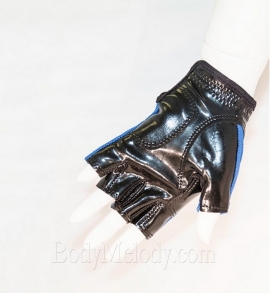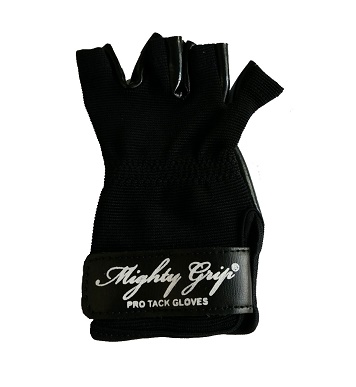 Customer reviews:
Please log in to write a review
Customers who bought this product also bought the following products:
This powdes improves your grip and stability on the pole and reduces sliding.

instead of 11,99 EUR
only 9,99 EUR
you save 17 % / 2,00 EUR (19 % VAT incl. excl. Shipping costs)
Long-lasting non-greasy grip solution for enhanced performance while training on the pole and mastering those complex tricks. It feels natural, comfortable and leaves no annoying powdery residue on your skin nor your sports wear.

from 12,95 EUR

(19 % VAT incl. excl. Shipping costs)
Special ankle protector for pole dancers. The protectors have tack strips for additional support and safety on the pole.These ankle protectors are worn without high-heels or shoes. These protectors enable you to push yourself up with your legs.

22,95 EUR

(19 % VAT incl. excl. Shipping costs)
These gloves are specially developed for pole dance and pole yoga. They are suitable for all levels from beginner to expert. The gloves are available in two versions: less adherent (non-tack) and stronger adhesion (tack). The less adherent (non-tack) gloves are designed for static (non-spinning) pole dance poles because they allow spinning around the pole more. The more adherent (tack) gloves can be used on spinning poles, because there they can improve the grip on the pole without interfering with the spinning.

instead of 18,20 EUR
only 14,50 EUR
you save 20 % / 3,70 EUR (19 % VAT incl. excl. Shipping costs)

The Pro XPert Spinning Pole (PX) with X-Lock is the upgraded version of the XPert Spinning Pole (NX).

from 329,99 EUR

(19 % VAT incl. excl. Shipping costs)
The Liquid Motion Mighty Grip knee protectors are specially designed for maximum comfort and a smooth fit around the knees for any pole dance choreography that incorporates a lot of floorwork.

instead of 30,95 EUR
only 29,90 EUR
you save 3 % / 1,05 EUR (19 % VAT incl. excl. Shipping costs)
This Product was added to our catalogue on Thursday 09 November, 2017.