Adorable and flattering scrunch on the sides, and notably a smaller version of Mikaela Shorts. A lower rise gives it a sexy side, while the side scrunches give a flirty and fun look. Perfect for dance, hot yoga, swim, and poledance.The soft waistband avoids muffin-tops.

Features: Sewn-in Side scrunch.

Fabric: Perfit

Designed for: Pole fitness, yoga, swim

Care: Wash with like colors. For best results, hang dry, or tumble low. Do not wash with towels

Inseam: 4.5 cm

Activity level: best for low to high intensity

Flat Seams to avoid chafing

Waistband flexibility provides about 18cm of stretch
Size chart:
| | | | | |
| --- | --- | --- | --- | --- |
| Meeko Shorts | XS/S | S/M | M/L | L/XL |
| Size | 34 | 36 | 38 | 40 |
| Waist cm | 61-66 | 67-70 | 71-77 | 78-86 |
| Hip/Drop waist cm | 66-79 | 80-91 | 92-99 | 100-105 |
| Bum cm | 84-94 | 95-98 | 98-102 | 102-104 |
| Inseam of short- lining cm | 4.5 | 4.5 | 4.5 | 5.0 |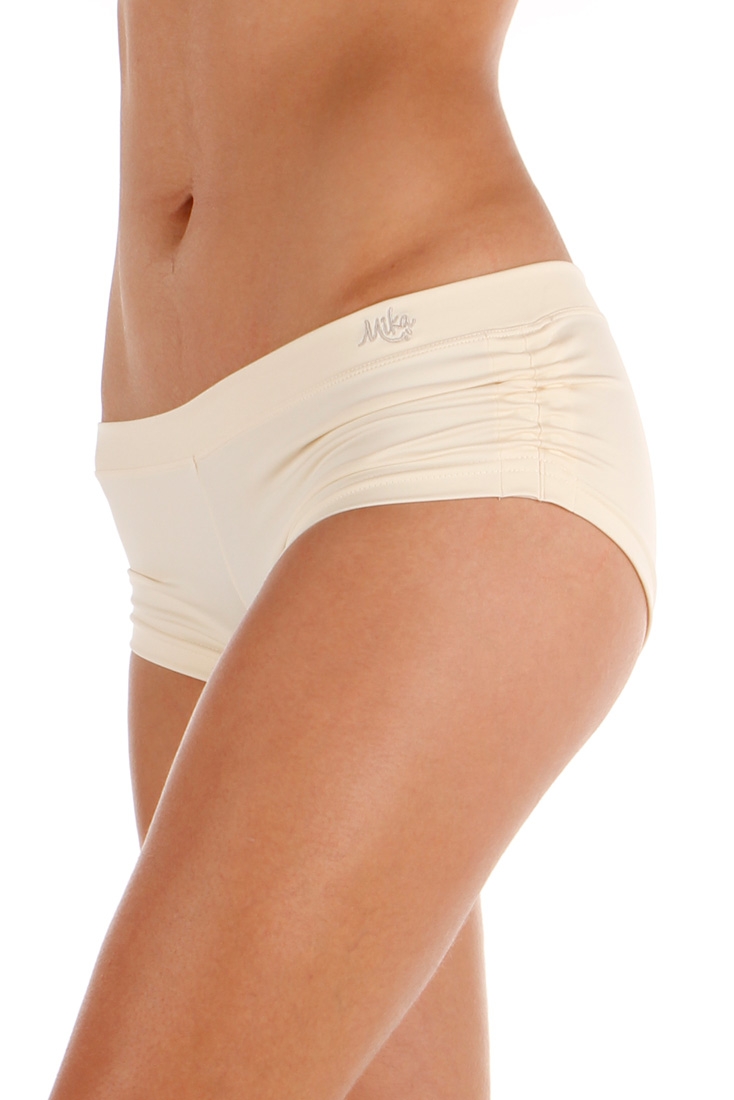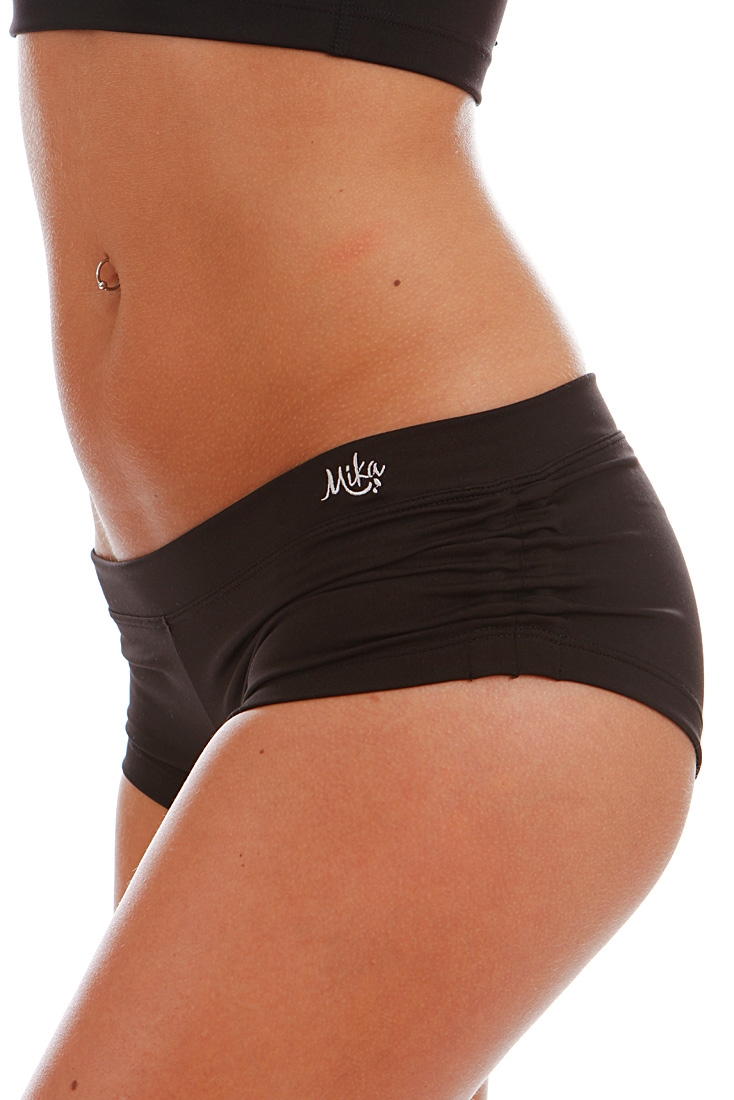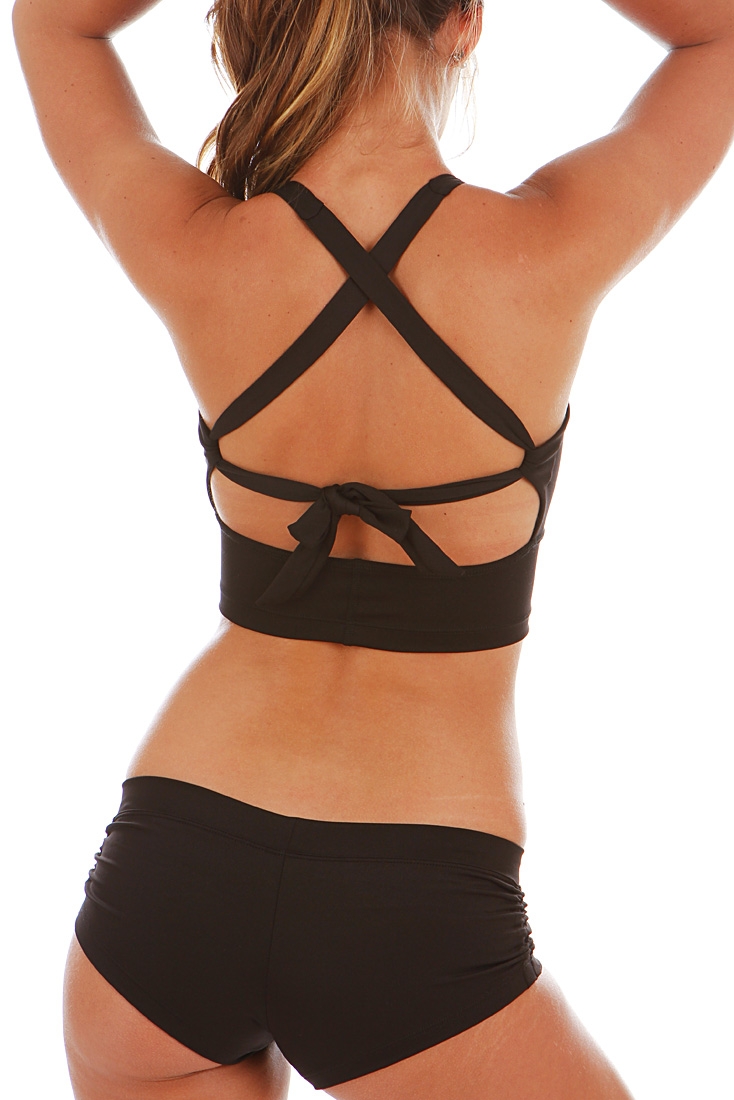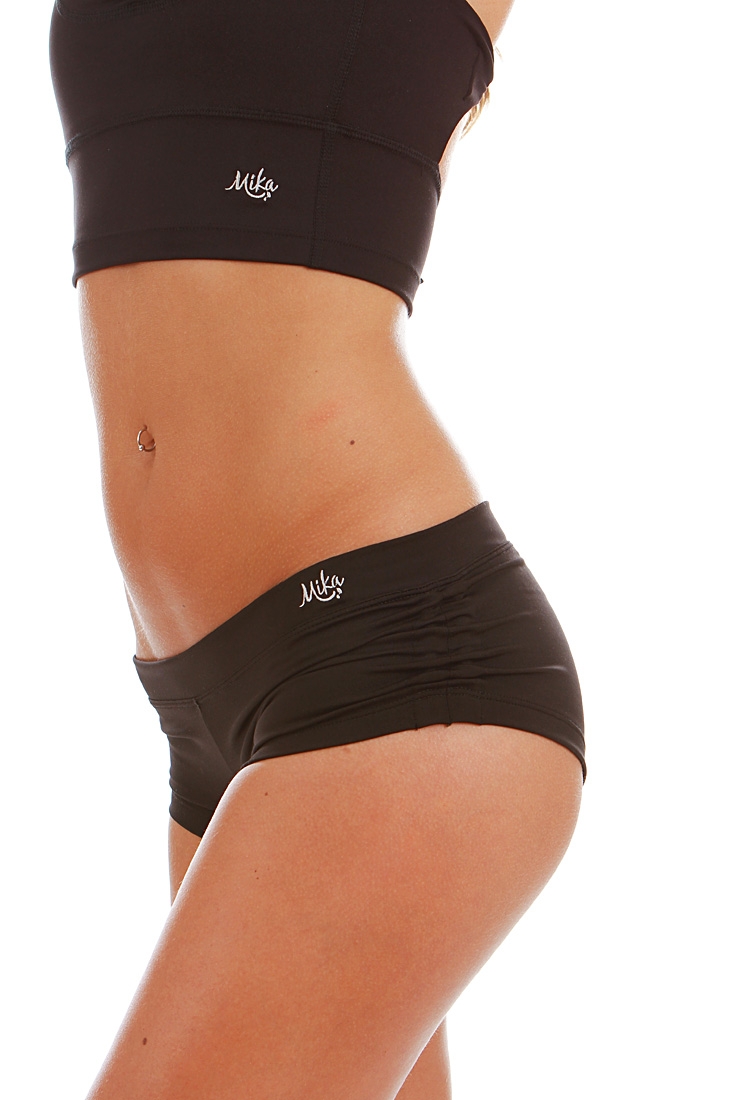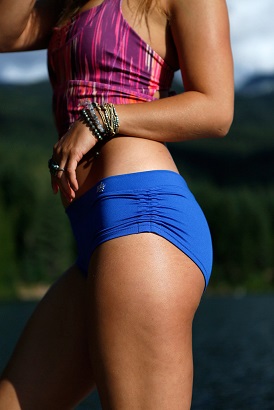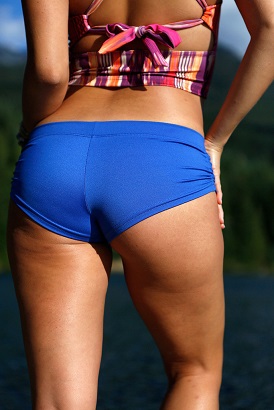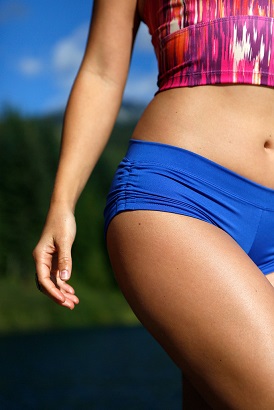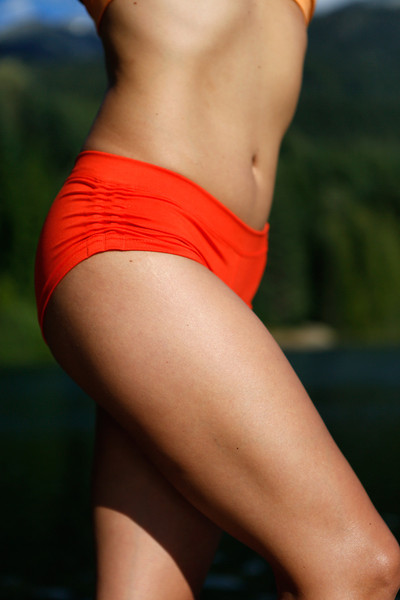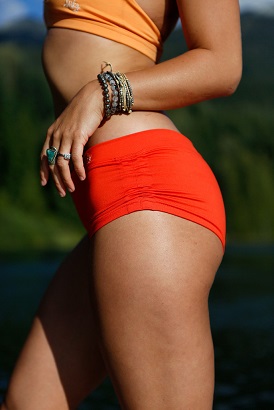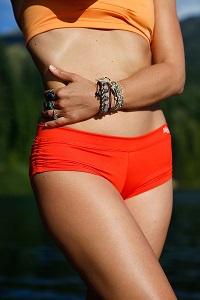 Customer reviews:
Please log in to write a review
Author: J. Wolter am 19/01/2014
Evaluation:

Review:
Produkt "Meeko Shorts" bestellt, Lieferung ohne Probleme, einfacher und hilfreicher Mailaustausch. Shorts ist Super, trägt sich angenehm und sitzt perfekt. Kann ich nur empfehlen.
Customers who bought this product also bought the following products:

The Pro XPert Spinning Pole (PX) with X-Lock is the upgraded version of the XPert Spinning Pole (NX).

from 314,50 EUR

(19 % VAT incl. excl. Shipping costs)
These lovely Side String Velvet shorts by RAD Polewear will add that extra flare and glamour to any pole dancing routine. Designed and improved to provide comfort and confidence to poledancers. Made with care from sensuous soft silky smooth velvet fabric.

33,00 EUR

(19 % VAT incl. excl. Shipping costs)
Bring out the kitten in you this winter with these sexy leg warmers. Great for warming up!

Length: 80cm

100% Acrylic

One size fits all


13,95 EUR

(19 % VAT incl. excl. Shipping costs)
Long, lean, super-flattering, comfortable, and perfect for everything.The Gabby pants features a new added scrunch on the bottom for a playful and fun look. Wear it with the bottom around your ankles, or wrap it around your heel. Made for high-impact and high-performance dance, yoga, and other fun activities cool chicks do.

65,95 EUR

(19 % VAT incl. excl. Shipping costs)
In this beautiful book, you'll find everything you ever wanted to know about poledance

59,90 EUR

(7 % VAT incl. excl. Shipping costs)
The new Triangle Top by RAD Polewear - sexy mesh V shaped front and a cut out style on the back. This is a must-have for every fashionista poledancer.

38,00 EUR

(19 % VAT incl. excl. Shipping costs)
This Product was added to our catalogue on Tuesday 09 July, 2013.