Welcome to our new line of quality clothing designed for poledancing and fitness - introducing Mika Poledance Clothing!
Perfect for dance, pole, and hot yoga. Designed to be flattering, comfortable, and versatile. The side ties help create more (or less) coverage and makes your legs look endlessly long. Wear the side strings in bows, or dangling down the sides. Sweat, dance, and invert in these, they'll stay in place all day and night. The soft waistband keeps muffin tops away.
Features: Side strings, Semi low rise

Fabric: Perfit

Care: Wash with like colors. For best results, hang dry, or tumble low. Do not wash with towels.

Inseam: 3cm

Flat Seams to avoid chafing.

Waistband flexibility provides about 18cm of stretch.
Size chart:
| | | | | |
| --- | --- | --- | --- | --- |
| Mikaela Shorts | XS/S | S/M | M/L | L/XL |
| Size | 34 | 36 | 38 | 40 |
| Waist cm | 61-66 | 67-70 | 71-77 | 78-86 |
| Hip/Drop waist cm | 66-80 | 81-91 | 91-98 | 98-101 |
| Bum cm | 86-93 | 94-97 | 98-100 | 101-104 |
| Inseam of short- lining cm | 4.5 | 4.5 | 4.5 | 4.5 |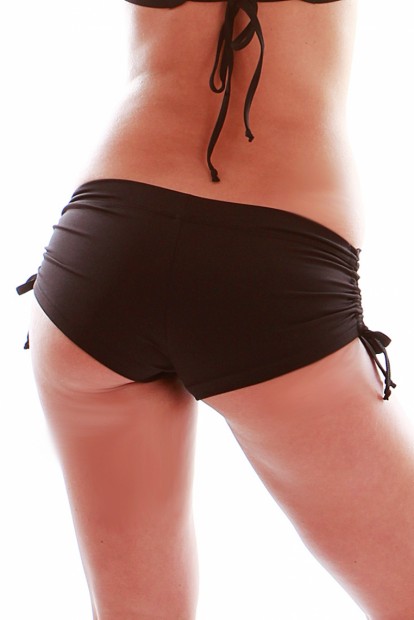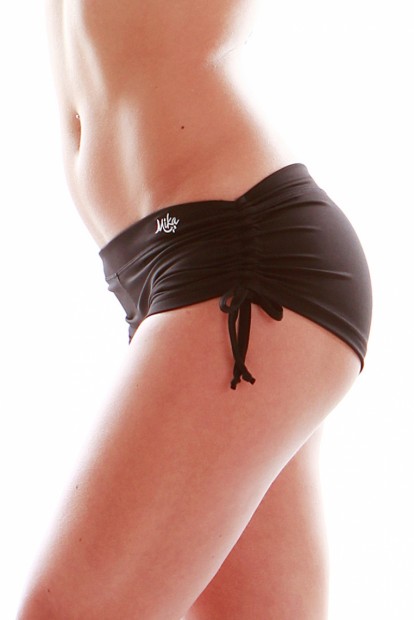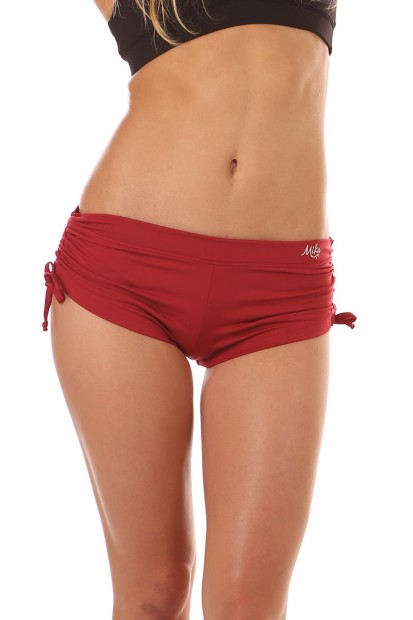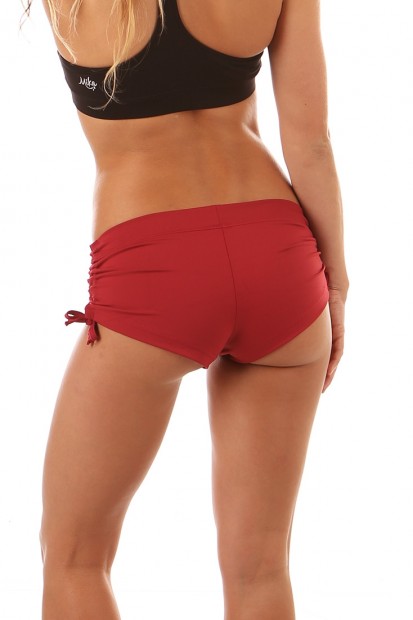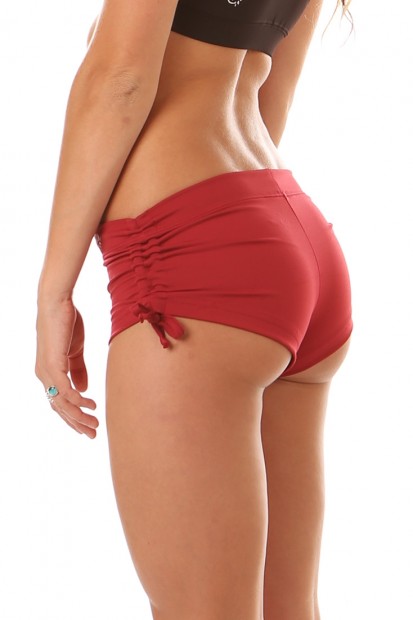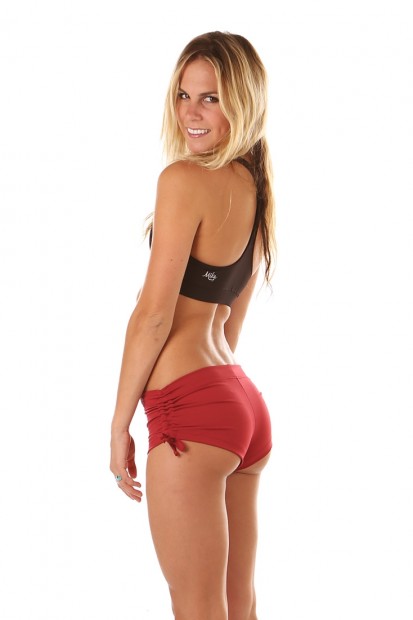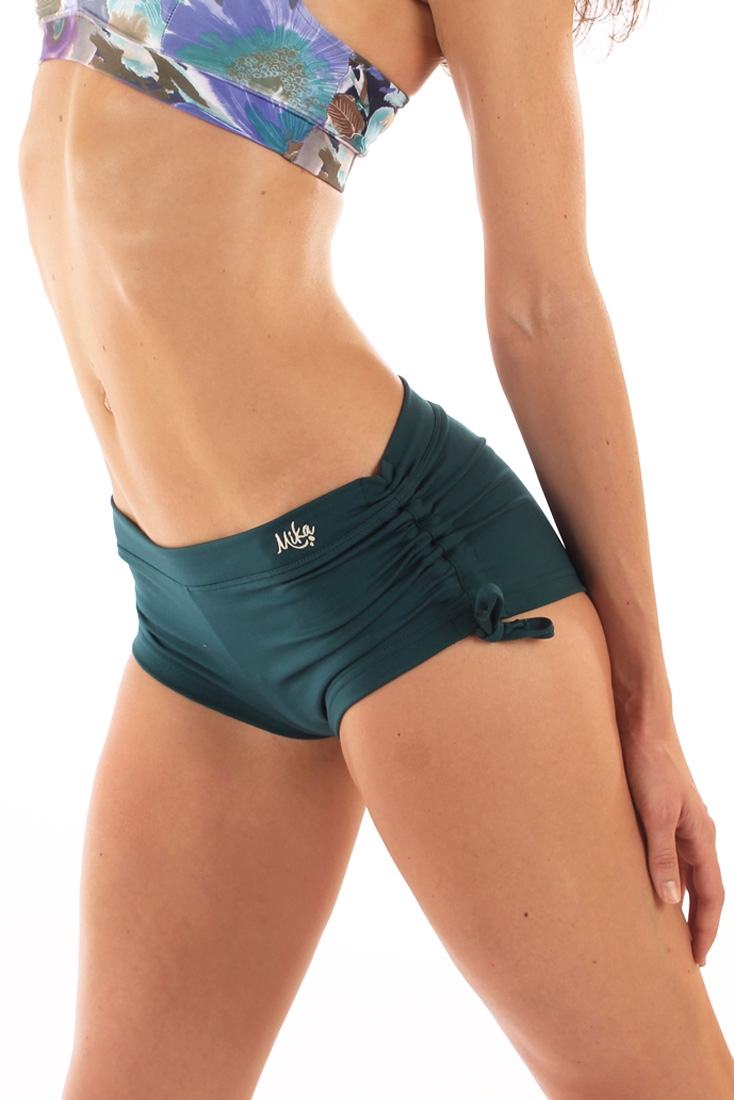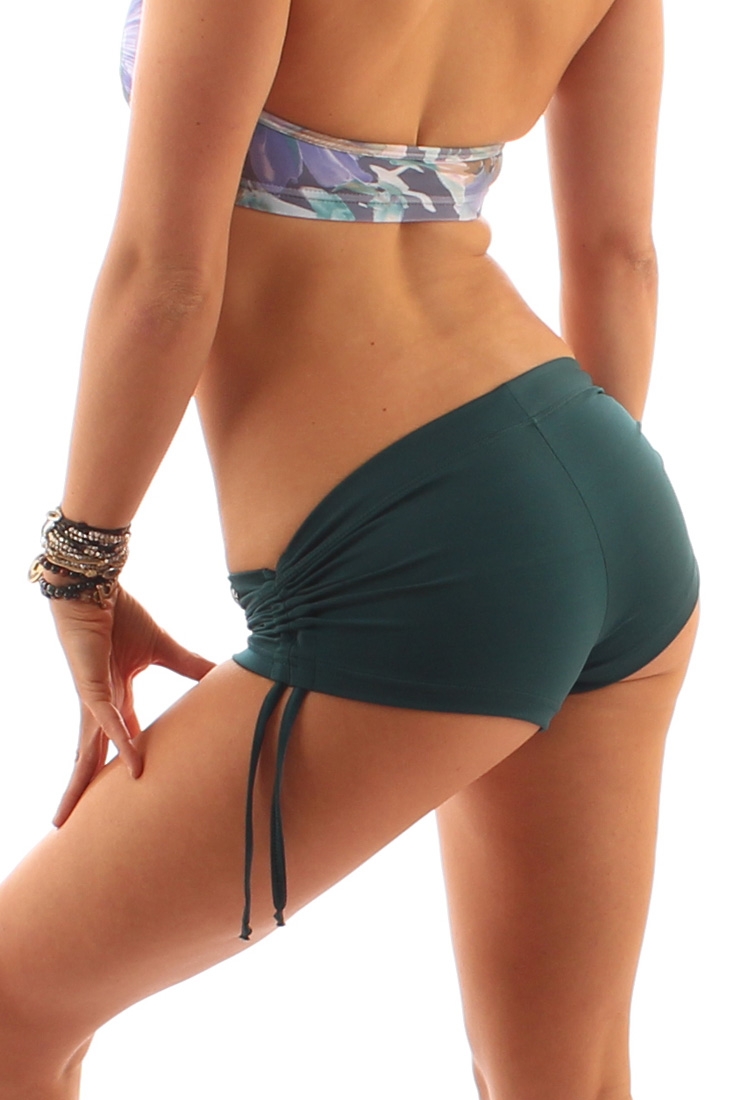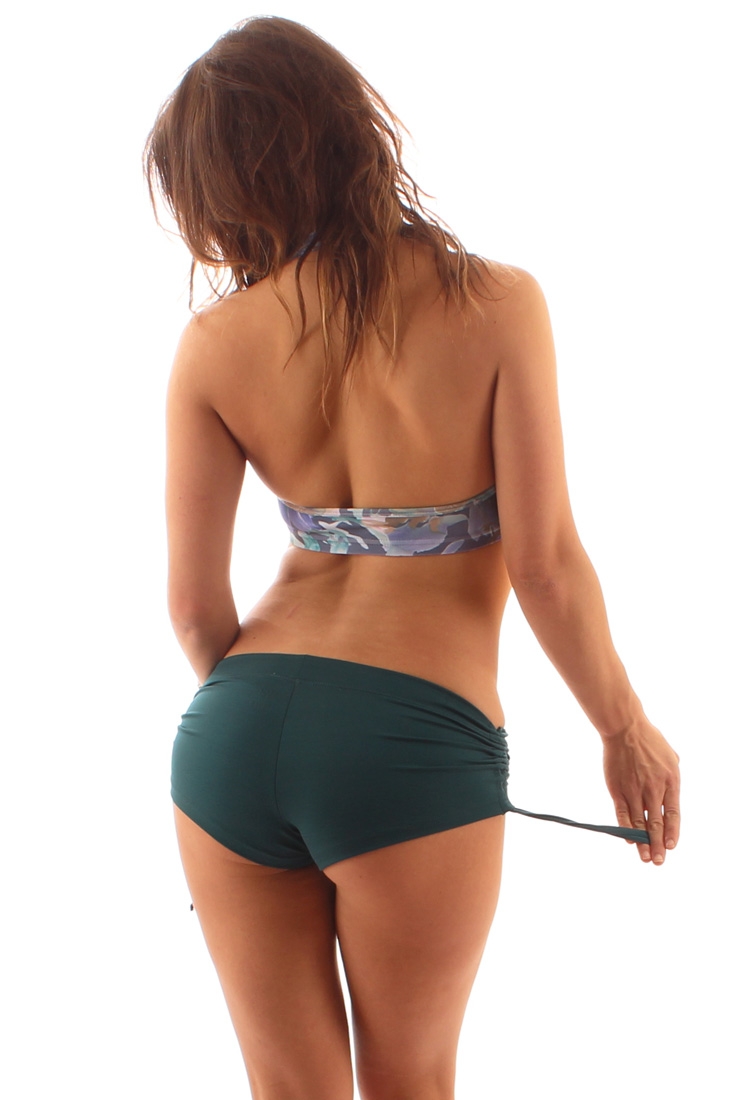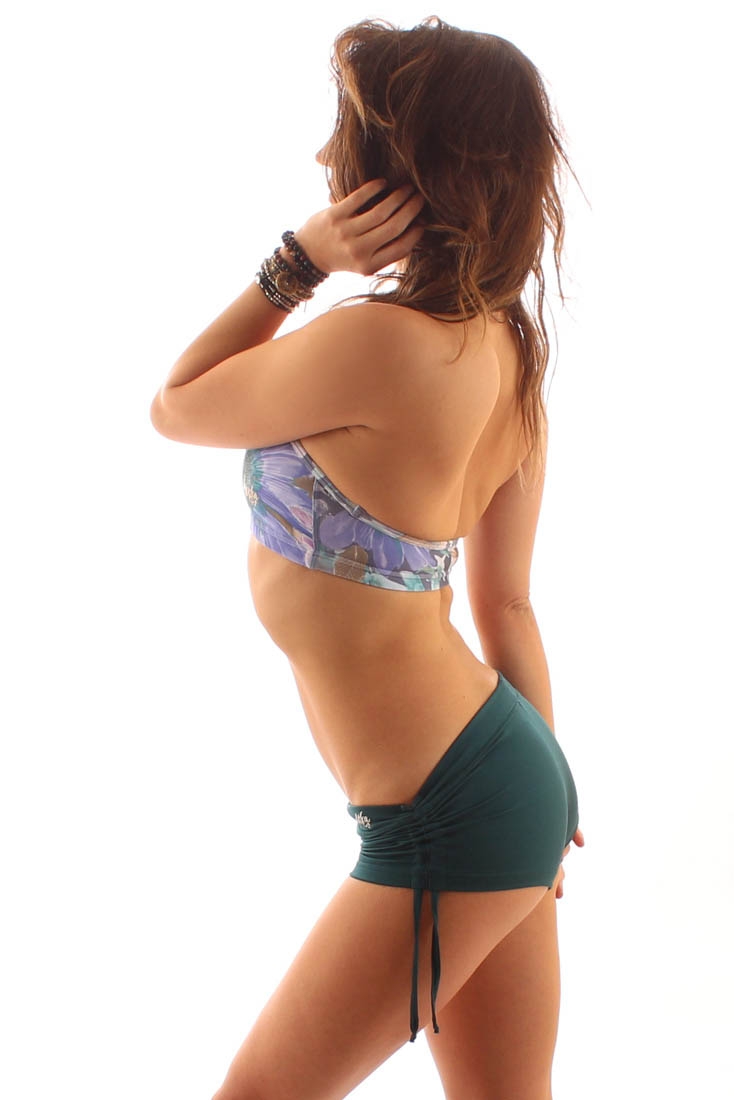 Customer reviews:
Please log in to write a review
Customers who bought this product also bought the following products:
POLEDANCE GRIP ENHANCER exclusively designed using innovative nanotechnology for the best grip on the pole.

14,90 EUR

(19 % VAT incl. excl. Shipping costs)
The Pole Dance Safety Mat is a mat with a hole in the center, which can be placed around the pole dance pole. If you want to try new and more difficult moves, the pole dancing safety mat cushions each fall that may otherwise be painful. Thus the safety mat increases the safety of poledance trainings considerably. The safety mat is available in different colors and thicknesses.

from 129,99 EUR

(19 % VAT incl. excl. Shipping costs)
A popular model from the 2013 Polefit line with racer style back supported by a "trinity" of elastic straps on the back. The Trinity poledance top looks sporty and sexy and provides full coverage and total support for those complicated overhead movements during poledance.

43,00 EUR

(19 % VAT incl. excl. Shipping costs)
Bring out the kitten in you this winter with these sexy leg warmers with playful elements such as the bow and laces in the back.

17,95 EUR

(19 % VAT incl. excl. Shipping costs)
Itac2 now comes in a super practical packaging, the iTac2 STICK IT which is smaller and easier to apply through the twist up stick. Available in Regular and Extra Strength.

instead of 11,90 EUR
only

10,99 EUR


you save

8

% / 0,91 EUR (19 % VAT incl. excl. Shipping costs)
Perfect for dance, hot yoga, aerial dance (silks and hoops), and poledance.The soft waistband avoids muffin-tops.

"Melt into these pants and feel your new second skin. They offer so much comfort and style you don't want to take them off."

59,95 EUR

(19 % VAT incl. excl. Shipping costs)
This Product was added to our catalogue on Monday 10 June, 2013.