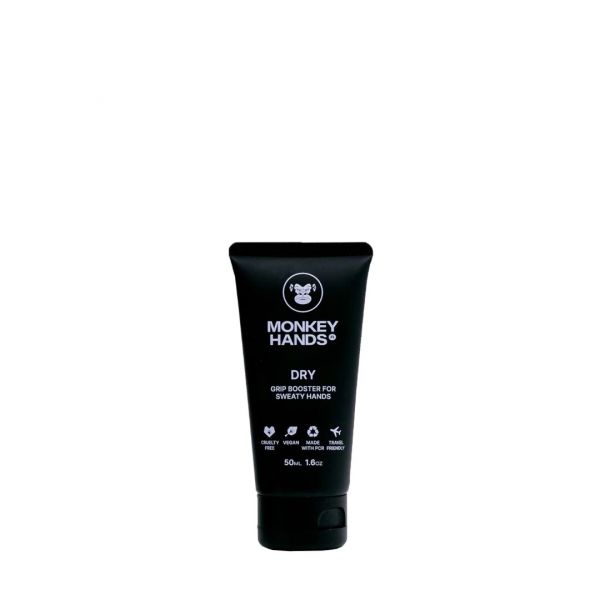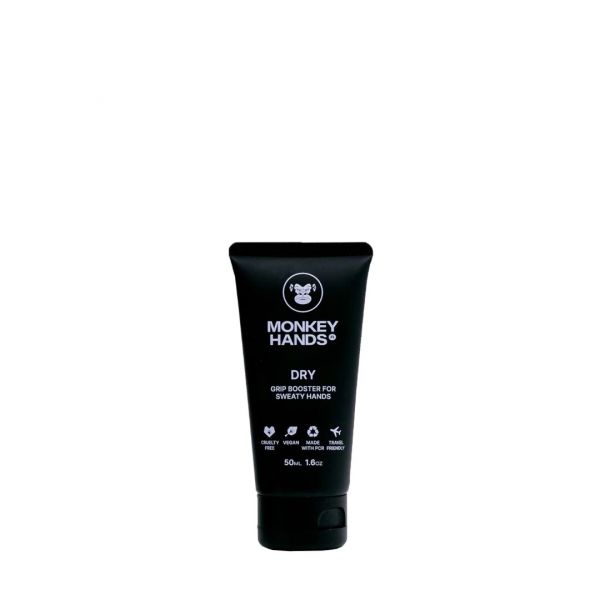 Monkey Hands Dry Chalk
Product no.: MonkeyDry
from 13,90 EUR
The Monkey Hands "Dry Chalk" is an innovative antibacterial formula which FEELS like chalk but leaves NO residue on equipment and clothes.
It functions by keeping your hands dry and sweat-free to increase friction. Perfect for athletes who suffer from sweaty hands and want no mess on the equipment or clothing.

Application: Clean and dry your hands well before applying.

Recommended for poledance, climbing, Crossfit, body building, weightlifting, tennis, basketball, and golf.
No residue on equipment and clothes
Antibacterial
Recycled plastic packaging (PCR)
Travel size (≤100ml)
Important: Always do a patch test if it is your first time.

The Monkey Hands product line emphasizes health, all-natural ingredients and sustainability, which is why they:
Do not contain industrial grade ingredients, which are known to have a potential carcinogenic risk for humans;
Are not tested on animals;
Are vegan;
Do not contain parabens and petrolatum;
Do not contain Genetically Modified Organisms (GMOs).
All ingredients are FDA approved, certified, and ethically sourced.

Customers who bought this product also bought the following products:
There are no reviews yet.
Other products of the same brand