Versatile sweater-wrap top. Poledance in it... run in it...dance in it...just look good in it! Add the Nala hoodie as a stylish accessory to your daily wardrobe or nighttime-fun attire, or use it as a warm-up for your routine! Rock this versatile piece on the dance floor, flare it up with some pump-up kicks; use it as a warm-up wrap, or make this one of your staple after workout pieces.

Fabric: Perfit

Care: Wash with like colors. For best results, hang dry, or tumble low. Do not wash with towels.

Designed for: Looking good for practically everything!

Adjustable ties to wrap-tie-and-go.

Flattering neckline collar that doubles as a hoodie.

Handy thumb holes at the cuffs.

Versatile:
Leave it open in the front and fasten the ties in the back.
Wrap and cross ties around the waist for a more secure, fitted, and flattering look
Tie it in the front and wrap and fasten around the back for an ultimate secure fit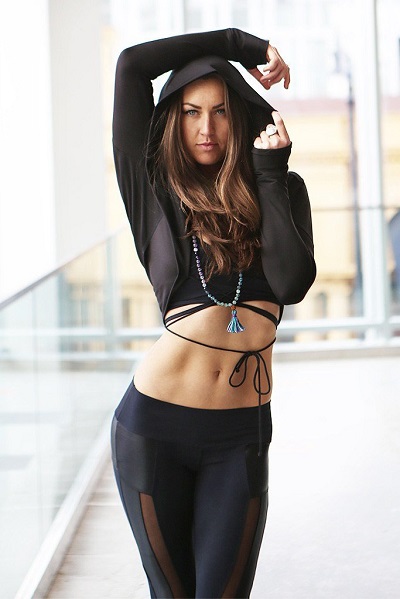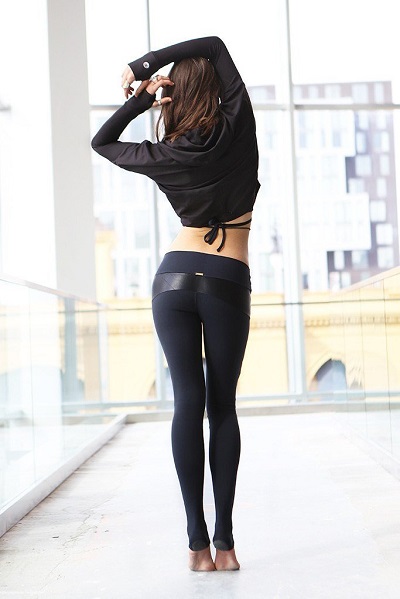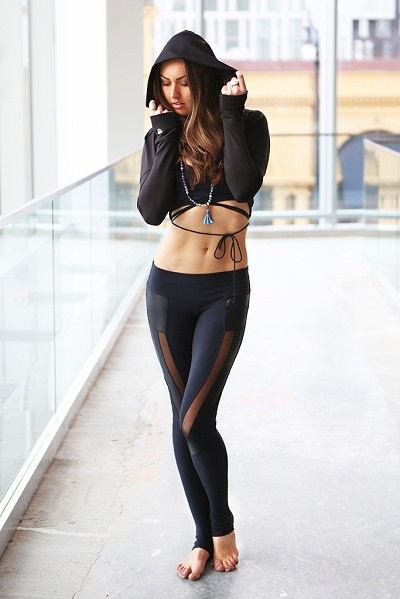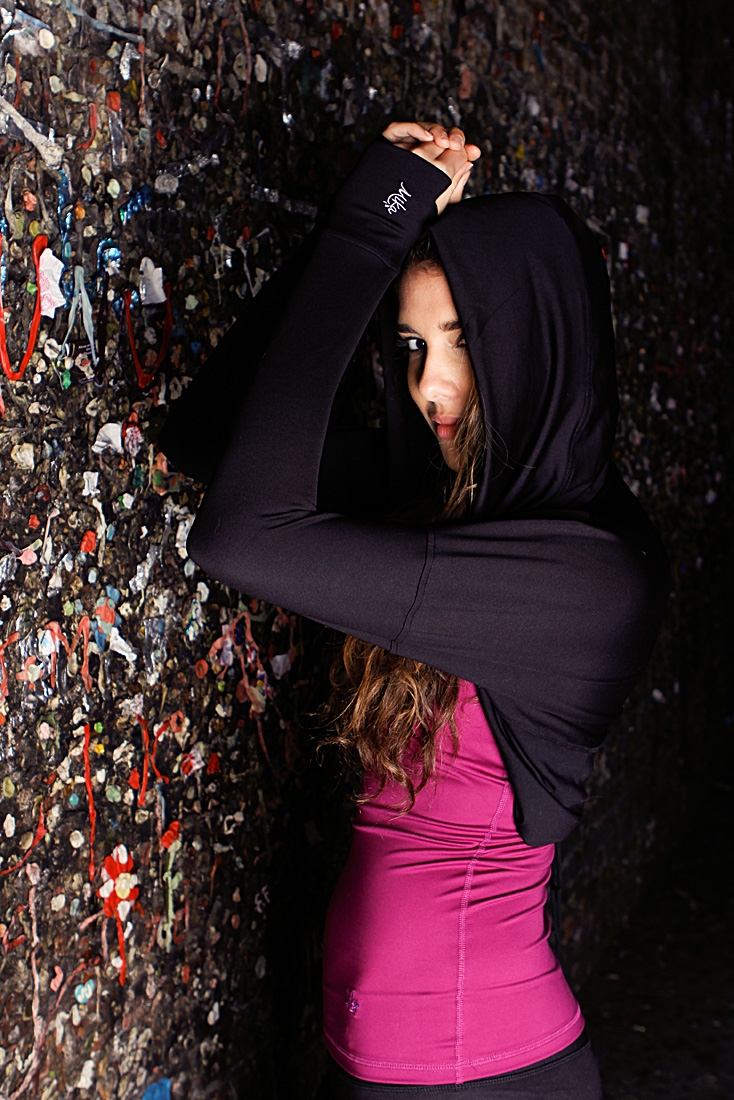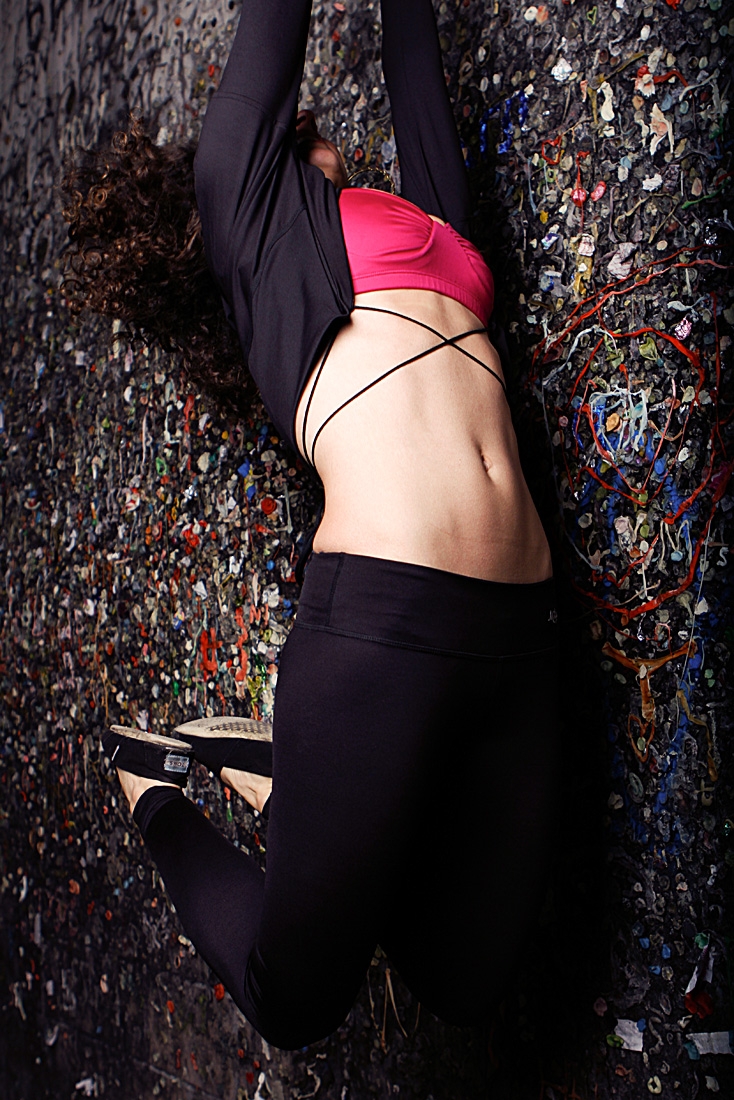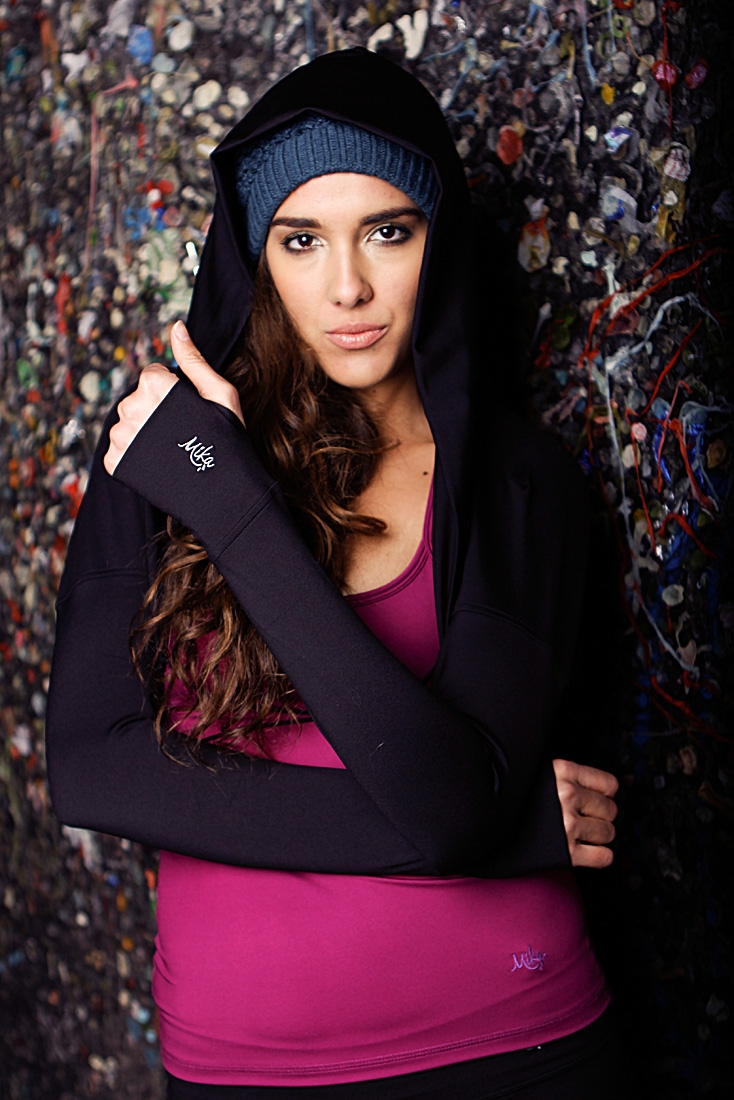 Customer reviews:
Please log in to write a review
Customers who bought this product also bought the following products:
A popular model from the 2013 Polefit line with racer style back supported by a "trinity" of elastic straps on the back. The Trinity poledance top looks sporty and sexy and provides full coverage and total support for those complicated overhead movements during poledance.

45,95 EUR

(19 % VAT incl. excl. Shipping costs)
The PoleFit Brazil Shorts are Brazilian-cut shorts with a scrunch back for an enhanced shape and look. These shorts are specially-designed for pole dance and is currently the bestselling shorts in the pole dance industry. With the optimum amount of skin exposure around the thighs and buttocks, these shorts allow more grip on the pole during complicated moves that require much hold from the thighs and butt cheeks. The Brazil shorts are made of an elastic material that minimizes movement against the skin so it stays in place and provides optimum coverage during leg extensions, splits and leg stretches.

instead of 29,95 EUR
only 29,00 EUR
you save 3 % / 0,95 EUR (19 % VAT incl. excl. Shipping costs)
Long-lasting non-greasy grip solution for enhanced performance while training on the pole and mastering those complex tricks. It feels natural, comfortable and leaves no annoying powdery residue on your skin nor your sports wear.

instead of 38,85 EUR
only from 34,97 EUR
you save 10 % / 3,88 EUR (19 % VAT incl. excl. Shipping costs)
Bring out the kitten in you this winter with these sexy leg warmers with playful elements such as the bow and laces in the back.

17,95 EUR

(19 % VAT incl. excl. Shipping costs)
The PoleFit Bondage Pole Dancing top is the new star among the Polefit line of designs. The front side is V-shaped and ruffled along the beautiful strip of silver and black accent. The straps come around the body and the top of the shoulders to connect three silver rings to evenly distribute the weight from the back to the front.

39,95 EUR

(19 % VAT incl. excl. Shipping costs)
Easy to install extension for your dancing or fitness pole. Please check that diameter and colour match your x-pole.

from 29,95 EUR

(19 % VAT incl. excl. Shipping costs)
This Product was added to our catalogue on Tuesday 25 June, 2013.