The Pole Dance Safety Mat is a mat with a hole in the center, which can be placed around the pole dance pole. If you want to try new and more difficult moves, the pole dancing safety mat cushions each fall that may otherwise be painful. Thus the safety mat increases the safety of poledance trainings considerably. The safety mat is available in different colors and thicknesses.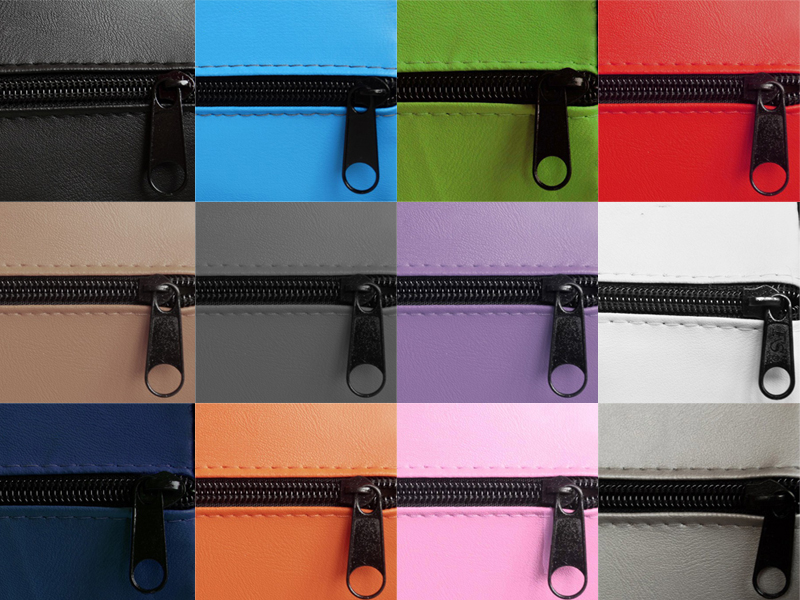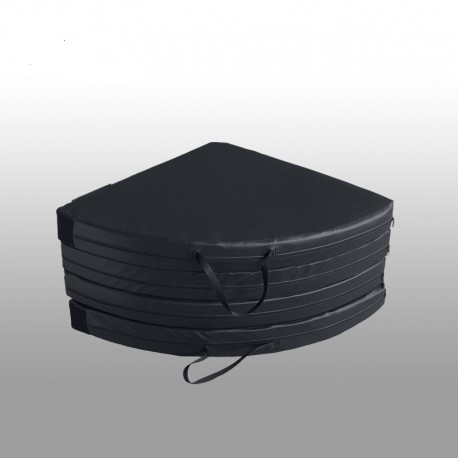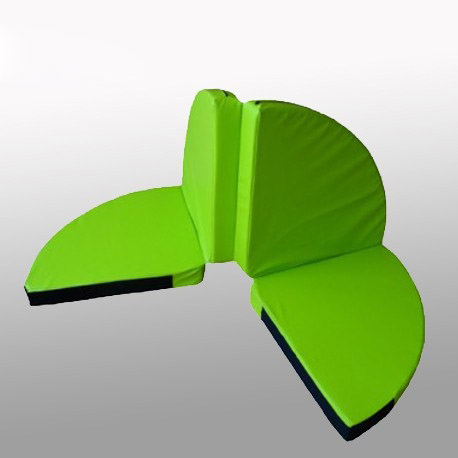 Technical Details
| | |
| --- | --- |
| Hardness | 35 kg/m³ |
| Surface | anti-slip, top and bottom are the same |
All Pole-Crash-Mats are made to order. Therefore, delivery times can take up to 4 weeks and mats cannot be returned.
For this item, additional shipping surcharge for deliveries outside of Germany will apply.
Customer reviews:
Please log in to write a review
Customers who bought this product also bought the following products:
The Aerial Hoop, also known as "Lyra", is a metal apparatus (steel or aluminium) that looks like a suspended hula-hoop. Aerial hoops are usually available in single point and double point configurations.

199,95 EUR

(19 % VAT incl. excl. Shipping costs)
Itac2 now comes in a super practical packaging, the iTac2 STICK IT which is smaller and easier to apply through the twist up stick. Available in Regular and Extra Strength.

11,90 EUR

(19 % VAT incl. excl. Shipping costs)
The Heroine Liquid Vinyl Leggings by Cleo the Hurricane are made of shiny vinyl which is tacky and therefore allows pole dancers to have good grip on the pole, not to mention, to feel and look bad ass, slick and sexy.

65,00 EUR

(19 % VAT incl. excl. Shipping costs)
Dew Point Pole naturally moisturizes your skin while increasing your grip on the pole. With this revolutionary new moisturizer you no longer have to choose between dry skin OR the pole… you can have it all!

19,90 EUR

(19 % VAT incl. excl. Shipping costs)
Long-lasting non-greasy grip solution for enhanced performance while training on the pole and mastering those complex tricks. It feels natural, comfortable and leaves no annoying powdery residue on your skin nor your sports wear.

from 9,95 EUR

(19 % VAT incl. excl. Shipping costs)
X-POLE's Powder Coated poles are offered in two finishes; Black & Pink. The pole is VERY sticky and is only recommended for those who struggle for grip on the traditional metal poles.

instead of 269,00 EUR
only

from 258,90 EUR


you save

4

% / 10,10 EUR (19 % VAT incl. excl. Shipping costs)
This Product was added to our catalogue on Wednesday 23 October, 2013.