Mighty Grip Gloves - Non-Tack
These gloves were specially developed for pole dancing and pole yoga. They are suitable for all levels from beginner to expert. The gloves are available in two versions: less adherent (non-tack) and stronger adhesion (tack). The less adherent (non-tack) gloves are designed for static (non-spinning) pole dance poles because they allow spinning around the pole more. The more adherent (tack) gloves can be used on spinning poles, because there they can improve the grip on the pole without interfering with the spinning.
Size: Simply measure the size of your palm and choose
| | | |
| --- | --- | --- |
| | cm | Inch / Zoll |
| XS | 15 | 6 |
| S | 17,5 | 7 |
| M | 18,3 | 7 1/2 |
| L | 20 | 8 |
Measure your hand with a tape measure around the knuckles of the hand (as shown in the picture). Measure your dominant hand - the rights, if you right-handed and the left if you are left handed. The gloves should fit snugly. To prevent the gloves slipping on the skin of the hands, put a small amount of Itac or Mighty Grip Powder on your palms before you put on the gloves.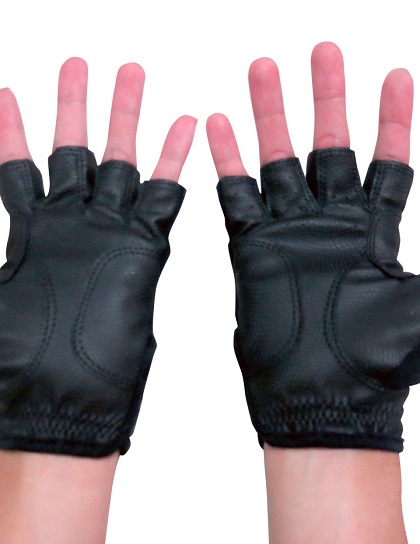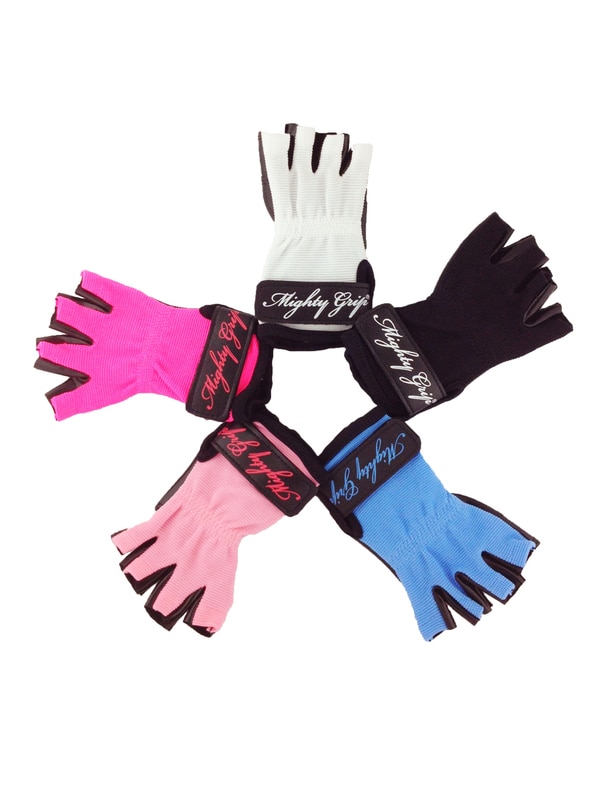 Customer reviews:
Please log in to write a review
Customers who bought this product also bought the following products:
Dew Point Pole naturally moisturizes your skin while increasing your grip on the pole. With this revolutionary new moisturizer you no longer have to choose between dry skin OR the pole… you can have it all!

19,90 EUR

(19 % VAT incl. excl. Shipping costs)
Garter shorts are all the rage this year, and no wonder! Hot, skanky, bum-enhancing, #SundayBumday material, while still comfortable and flattering, who can blame anyone for wanting one (or two) of these to supplement the poledance wardrobe.

instead of 32,00 EUR
only

30,00 EUR


you save

6

% / 2,00 EUR (19 % VAT incl. excl. Shipping costs)

Spinning and static (switchable) chrome or stainless steel pole for advanced and professional dancers.

Length of Dancing Pole: adjustable from 2100mm up to 2800mm - can be extended to 3200mm using the Lupit pole extension sold here.

Diameter: 45mm

from 328,50 EUR

(19 % VAT incl. excl. Shipping costs)
New style 2018 original knee pads (short style) by Mighty Grip. Mighty Grip Original Knee Pads in long style is also available.

instead of 39,99 EUR
only

35,99 EUR


you save

10

% / 4,00 EUR (19 % VAT incl. excl. Shipping costs)
The new Triangle Top by RAD Polewear - sexy mesh V shaped front and a cut out style on the back. This is a must-have for every fashionista poledancer.

35,00 EUR

(19 % VAT incl. excl. Shipping costs)
Poledancerka Knee Pads© are the latest must-haves for all poledancers and dance lovers. Trusted and used heavily by celebrity poledancers: Daria Che, Marion Crampe and Maddie Sparkle, Sergia Louise Anderson, Phoenix Kazree, Amy Hazel and thousands of other professional pole dancers around the world.

Made in Slovenia using only quality Italian and Slovenian materials.

Fabric: 85% polyamide, 15% elastane; Net: 100% polyester; Leather immitation: 80% cotton, 20% polyurethane

Sold in pairs.

instead of 36,00 EUR
only

31,50 EUR


you save

13

% / 4,50 EUR (19 % VAT incl. excl. Shipping costs)
This Product was added to our catalogue on Sunday 14 July, 2013.