Mighty Grip Gloves - Non-Tack
These gloves were specially developed for pole dancing and pole yoga. They are suitable for all levels from beginner to expert. The gloves are available in two versions: less adherent (non-tack) and stronger adhesion (tack). The less adherent (non-tack) gloves are designed for static (non-spinning) pole dance poles because they allow spinning around the pole more. The more adherent (tack) gloves can be used on spinning poles, because there they can improve the grip on the pole without interfering with the spinning.
Size: Simply measure the size of your palm and choose
| | | |
| --- | --- | --- |
| | cm | Inch / Zoll |
| XS | 15 | 6 |
| S | 17,5 | 7 |
| M | 18,3 | 7 1/2 |
| L | 20 | 8 |
Measure your hand with a tape measure around the knuckles of the hand (as shown in the picture). Measure your dominant hand - the rights, if you right-handed and the left if you are left handed. The gloves should fit snugly. To prevent the gloves slipping on the skin of the hands, put a small amount of Itac or Mighty Grip Powder on your palms before you put on the gloves.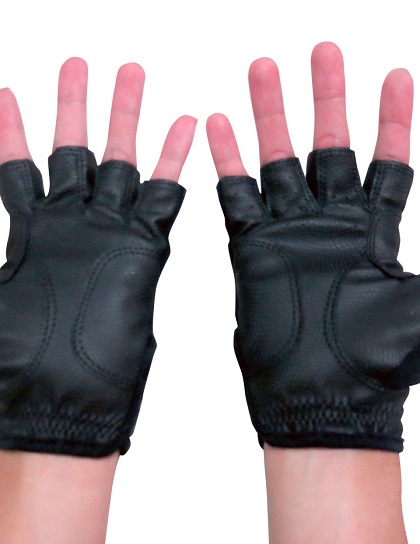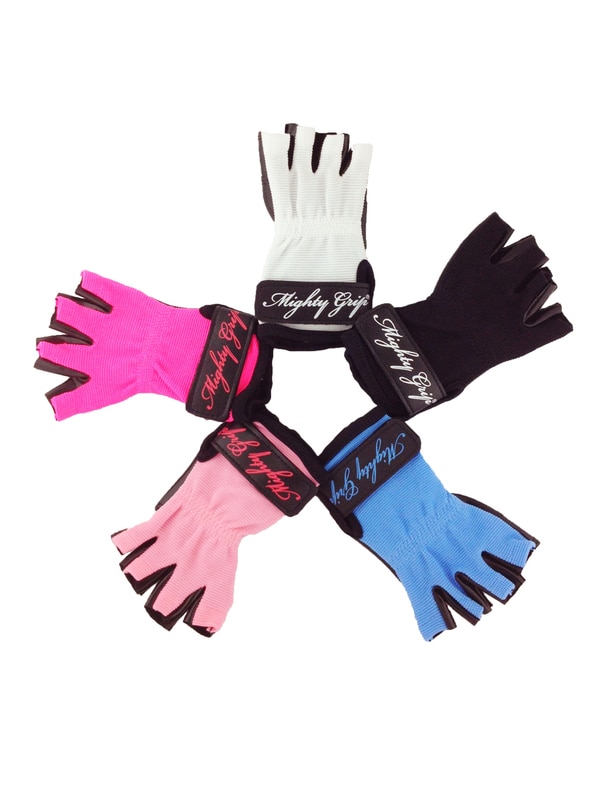 Customer reviews:
Please log in to write a review
Customers who bought this product also bought the following products:
The Mighty Grip wrist and thumb support provides optimum protection for your wrist against stress and injury during poledance. Recommended for athletes training with a lot of pressure on the wrist, such as hand springs on the pole, upside-down tricks, and handstands. The tack strips on the palm provide extra grip on the pole.

Sold in right or left side.

17,99 EUR

(19 % VAT incl. excl. Shipping costs)
Stow Away and Reassemble your XPert Pole in Seconds!

259,95 EUR

(19 % VAT incl. excl. Shipping costs)

Deliverable beginning of March. Preorder can be made for immediate dispatch once available.

The XStage Lite with Silicone Coating is a freestanding pole that allows the dancer to climb the pole even fully clothed without sliding.

829,00 EUR

(19 % VAT incl. excl. Shipping costs)
Easy to install extension for your dancing or fitness pole. Please check that diameter and colour match your x-pole.

For silicone-coated XPole

from 59,95 EUR

(19 % VAT incl. excl. Shipping costs)
The vaulted ball mount is for permanent installation of the pole under a slanted ceiling or beam. It needs to be drilled and screwed into the ceiling or beam. The mount replaces the ceiling dome. The pole can be disassembled as needed. Only the mount remains permanently attached to the ceiling. The adapter is included. The diameter of the pole must be specified.

from 175,95 EUR

(19 % VAT incl. excl. Shipping costs)
Itac2 now comes in a super practical packaging, the iTac2 STICK IT which is smaller and easier to apply through the twist up stick. Available in Regular and Extra Strength.

11,90 EUR

(19 % VAT incl. excl. Shipping costs)
This Product was added to our catalogue on Sunday 14 July, 2013.