XX T-Shirt
Product no.: XX-TShirt
29,00 EUR
She Who Dares Collection by Creatures of XIX. Fearless. Fun. Pole Dance Wear inspired by Exotic Pole Dance created to wear both for Pole Dance fitness and as everyday streetwear.
Model wears size S. Model Measurements:
Bust - 32A
Waist - 25 inch / 63.5cm
Hip - 36 inch / 91.5cm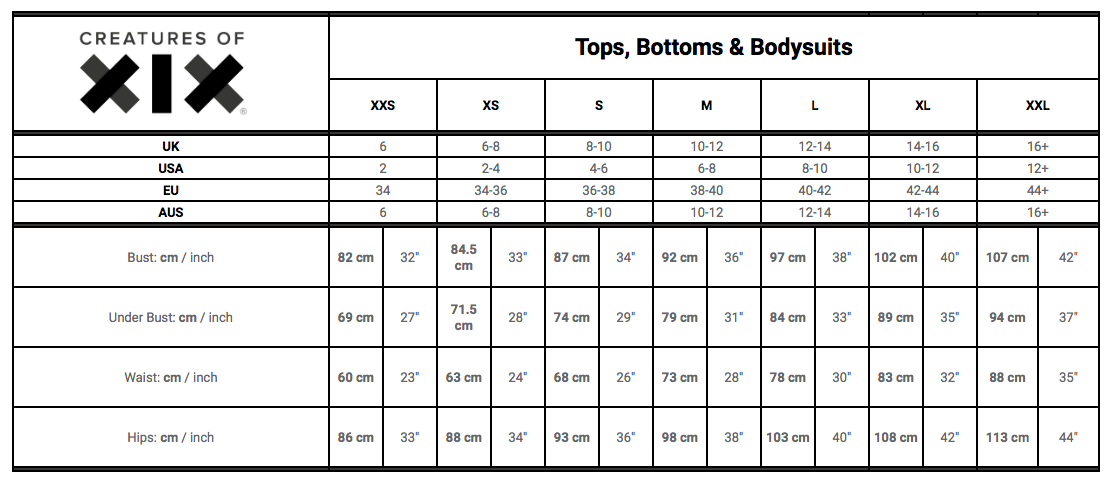 Customers who bought this product also bought the following products:
There are no reviews yet.
incl. 19 % VAT excl. Shipping costs
Athena Top - Mika Yoga Wear
59,90 EUR
46,16 EUR
you save 23 % / 13,74 EUR
incl. 19 % VAT excl. Shipping costs
Bella Top – Lunalae
40,00 EUR
incl. 19 % VAT excl. Shipping costs
---
Other products of the same brand