In this beautiful book, you'll find everything you ever wanted to know about poledance:
background information, tips and tricks
descriptions of about 250 tricks, classified in 3 levels of skill
inspiration to develop your own style
interviews with international pole artists
various artistic images to inspire
and much more...
Hardcover-Edition
576 Pages, colored
Available in German and English (currently unavailable)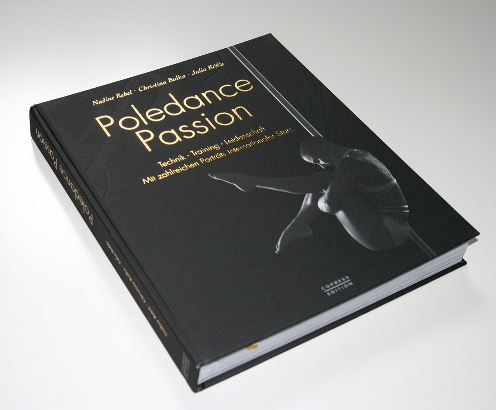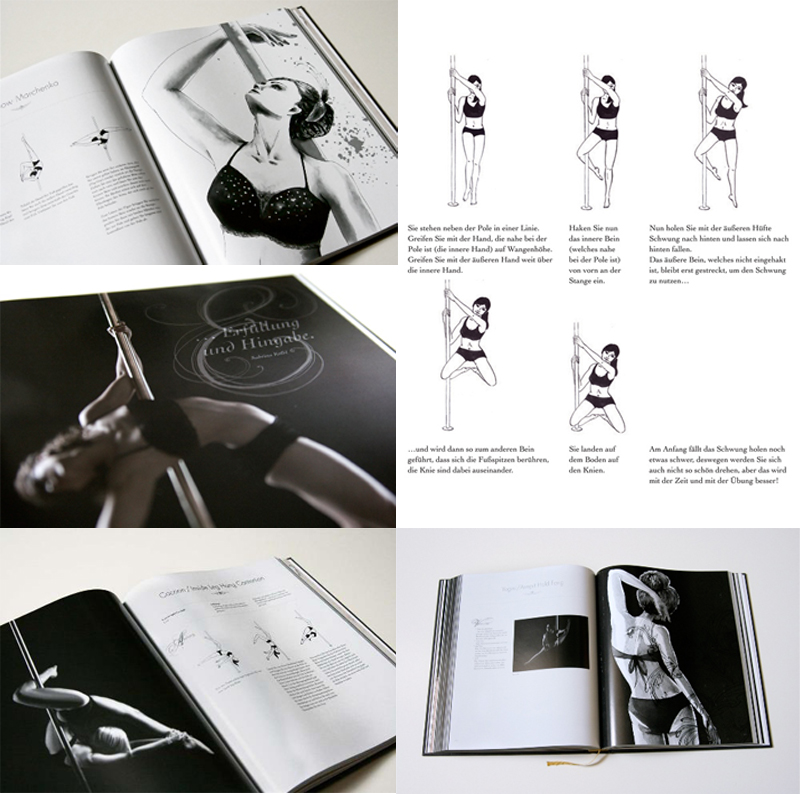 Customer reviews:
Please log in to write a review
Customers who bought this product also bought the following products:
These wrist supports are designed to help the the athlete achieve full physical potential while protecting the wrist against pressure. A thinner version of regular heavy duty wrist supports for gyms with the addition of a tack strip for greater grip and control.

13,59 EUR

(19 % VAT incl. excl. Shipping costs)
This grip enhancer with all natural ingredients improves your grip and stability on the pole and reduces sliding. It is available in 2 levels of strength.

instead of 18,50 EUR
only

17,00 EUR


you save

8

% / 1,50 EUR (19 % VAT incl. excl. Shipping costs)
The Pole Dance Safety Mat is a mat with a hole in the center, which can be placed around the pole dance pole. If you want to try new and more difficult moves, the pole dancing safety mat cushions each fall that may otherwise be painful. Thus the safety mat increases the safety of poledance trainings considerably. The safety mat is available in different colors and thicknesses.

from 129,99 EUR

(19 % VAT incl. excl. Shipping costs)
Available from End of January 2018

The X-Pole standard ball mount is to install the XPert spinning pole permanently or to increase safety and stabiliy when you use the XPert spinning poles under very high horizontal ceilings. The standard ball mount needs to be screwed into the ceiling or a beam. The mount replaces the XPert Pole ceiling dome.

from 119,95 EUR

(19 % VAT incl. excl. Shipping costs)
Contains 5 ml samples of each formula

Dew Point Pole naturally moisturizes your skin while increasing your grip on the pole. With this revolutionary new moisturizer you no longer have to choose between dry skin OR the pole… you can have it all!

11,99 EUR

(19 % VAT incl. excl. Shipping costs)
Adorable and flattering scrunch on the sides, and notably a smaller version of Mikaela Shorts. A lower rise gives it a sexy side, while the side scrunches give a flirty and fun look. Perfect for dance, hot yoga, swim, and poledance.The soft waistband avoids muffin-tops.

39,95 EUR

(19 % VAT incl. excl. Shipping costs)
This Product was added to our catalogue on Wednesday 03 September, 2014.