Poledancerka Knee Pads© are the latest must-haves for all poledancers and dance lovers.
With a stylish quilted front padded with durable fillers, they are designed with an exposed back, allowing you to perform knee supporting tricks. Each knee pad is also designed with a sticky area on the inner side of the knee for grip on the pole during climbs. Even though it is designed for pole dance, these knee pads are so sleek and sexy, they can be used as a fashionable accessory to complete your outfit. Save your knees in style!
Trusted and used heavily by celebrity poledancers: Daria Che, Marion Crampe and Maddie Sparkle, Sergia Louise Anderson, Phoenix Kazree, Amy Hazel and thousands of other professional pole dancers around the world.
Features:
Sexy and appealing aesthetics
Extra thin and extra soft filler
Lightweight
Slim-fitting design
Easy climbing with grippy inner knee area
Durable filler
Back of knee ventilation zones promote breathability and grip
Soft interior lining for added comfort
VEGAN friendly
Suitable for:
poledance
exotic dance
modern dance
booty twerk
indoor sports
Made in Slovenia using only quality Italian and Slovenian materials.
Fabric: 85% polyamide, 15% elastane; Net: 100% polyester; Leather immitation: 80% cotton, 20% polyurethane
Sold in pairs.
Size chart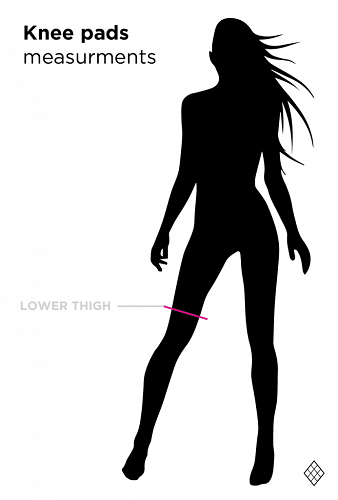 | | | | | | |
| --- | --- | --- | --- | --- | --- |
| Size | XS | S | M | L | XL |
| Lower Thigh Circumference | 34-36cm | 36,5-38,5cm | 39-41cm | 41,5-43,5cm | 44-46cm |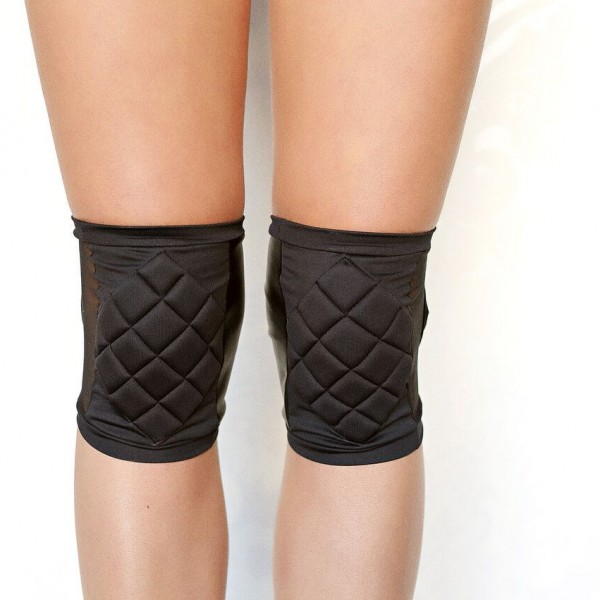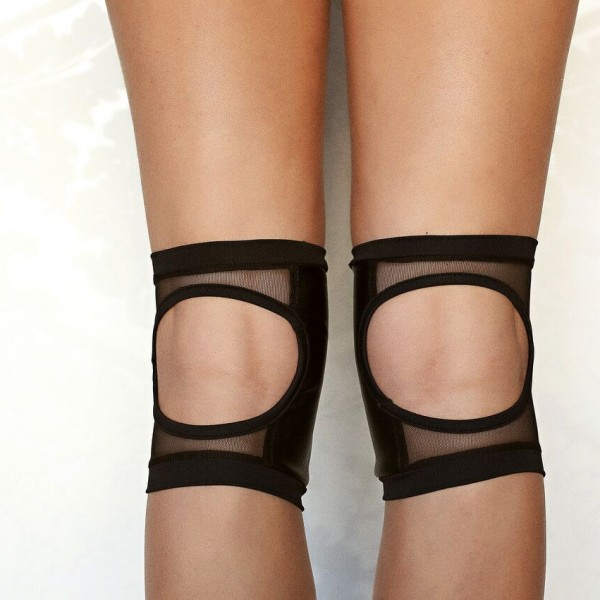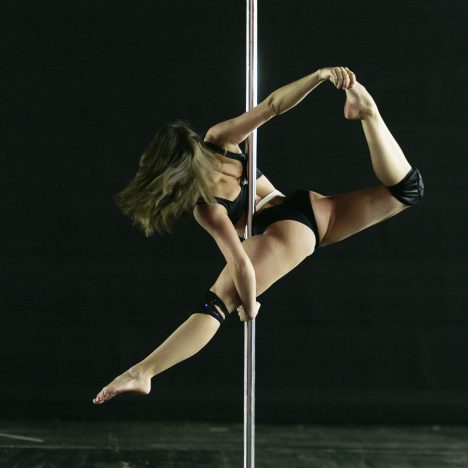 Customer reviews:
Please log in to write a review
Customers who bought this product also bought the following products:
The X-DRY Sport Grip is a new odorless, colourless grip enhancer for sports and dance. It provides better grip on the pole and improves the stability and security of the dancer on the pole. The X-DRY Sport Grip is skin-friendly and is long lasting, water repellant and is the ultimate solution for sweaty hands. X-DRY Sport Grip comes in a handy 40ml tube that fits in your gym bag. It is fast becoming a bestseller for a firm hold among professional pole dancers.

14,50 EUR

(19 % VAT incl. excl. Shipping costs)
Special ankle protector for pole dancers. The protectors have tack strips for additional support and safety on the pole.These ankle protectors are worn without high-heels or shoes. These protectors enable you to push yourself up with your legs.

22,95 EUR

(19 % VAT incl. excl. Shipping costs)
Itac2 now comes in a super practical packaging, the iTac2 STICK IT which is smaller and easier to apply through the twist up stick. Available in Regular and Extra Strength.

instead of 11,90 EUR
only

10,99 EUR


you save

8

% / 0,91 EUR (19 % VAT incl. excl. Shipping costs)
Easy to install extension for your dancing or fitness pole. Please check that diameter and colour match your x-pole.

from 29,95 EUR

(19 % VAT incl. excl. Shipping costs)

The Pro XPert Spinning Pole (PX) with X-Lock is the upgraded version of the XPert Spinning Pole (NX).

from 314,50 EUR

(19 % VAT incl. excl. Shipping costs)
Long-lasting non-greasy grip solution for enhanced performance while training on the pole and mastering those complex tricks. It feels natural, comfortable and leaves no annoying powdery residue on your skin nor your sports wear.

from 9,95 EUR

(19 % VAT incl. excl. Shipping costs)
This Product was added to our catalogue on Thursday 22 March, 2018.