Poledancerka Knee Pads© are the latest must-haves for all poledancers and dance lovers.
With a stylish quilted front padded with durable fillers, they are designed with an exposed back, allowing you to perform knee supporting tricks. Each knee pad is also designed with a sticky area on the inner side of the knee for grip on the pole during climbs. Even though it is designed for pole dance, these knee pads are so sleek and sexy, they can be used as a fashionable accessory to complete your outfit. Save your knees in style!
Trusted and used heavily by celebrity poledancers: Daria Che, Marion Crampe and Maddie Sparkle, Sergia Louise Anderson, Phoenix Kazree, Amy Hazel and thousands of other professional pole dancers around the world.
Features:
Sexy and appealing aesthetics
Extra thin and extra soft filler
Lightweight
Slim-fitting design
Easy climbing with grippy inner knee area
Durable filler
Back of knee ventilation zones promote breathability and grip
Soft interior lining for added comfort
VEGAN friendly
Suitable for:
poledance
exotic dance
modern dance
booty twerk
indoor sports
Made in Slovenia using only quality Italian and Slovenian materials.
Fabric: 85% polyamide, 15% elastane; Net: 100% polyester; Leather immitation: 80% cotton, 20% polyurethane
Sold in pairs.
Size chart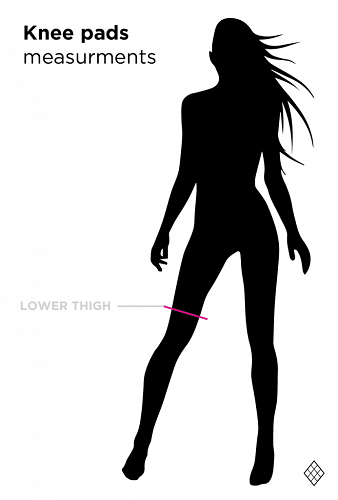 | | | | | | |
| --- | --- | --- | --- | --- | --- |
| Size | XS | S | M | L | XL |
| Lower Thigh Circumference | 34-36cm | 36,5-38,5cm | 39-41cm | 41,5-43,5cm | 44-46cm |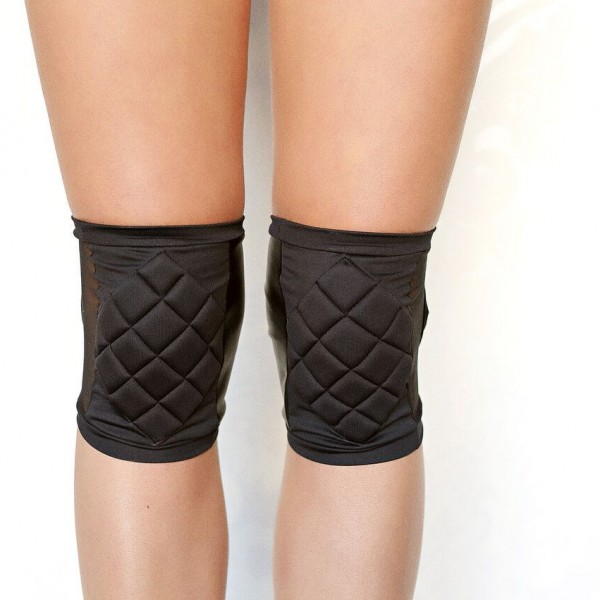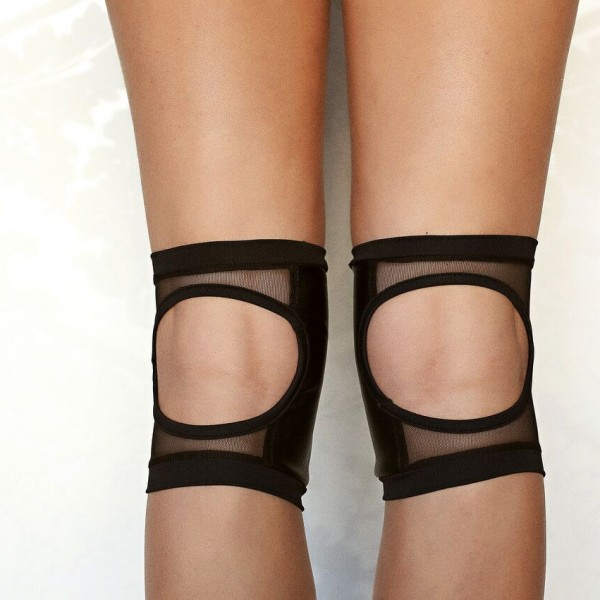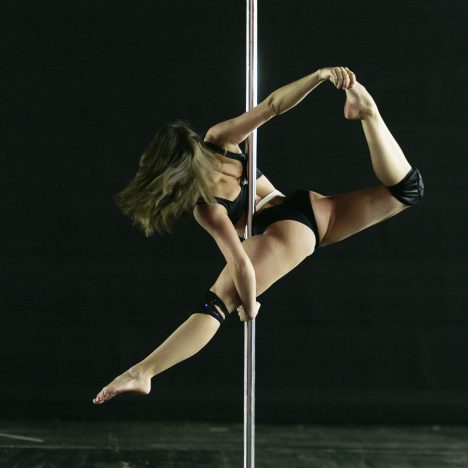 Customer reviews:
Please log in to write a review
This product is compatible with:

The Pro XPert Spinning Pole (PX) with X-Lock is the upgraded version of the XPert Spinning Pole (NX).

from 314,50 EUR

(19 % VAT incl. excl. Shipping costs)
Customers who bought this product also bought the following products:
This powdes improves your grip and stability on the pole and reduces sliding on cold days.

15,99 EUR

(19 % VAT incl. excl. Shipping costs)
New style 2018 original knee pads (short style) by Mighty Grip. Mighty Grip Original Knee Pads in long style is also available.

instead of 39,99 EUR
only

35,99 EUR


you save

10

% / 4,00 EUR (19 % VAT incl. excl. Shipping costs)
Designed and modified this top specially for voluptuous women in mind. The crop design flatters the waist, while the straps flatter the back muscles. Perfect for just about everything. Sport it in the studio or at the gym; class it up and wear it under loose fitting dresses and tops, or with a high-waist maxi skirt. Change the straps according to your mood: wear it over the shoulder and down the back, or criss-cross them on the back for extra support and lift.

45,95 EUR

(19 % VAT incl. excl. Shipping costs)
This supportive pole dancing top is beautifully styled and has elastic banding under the chest for support and a unique back design. This top does not cover the skin around the shoulders like other tops. This enables the pole dancer to use the full arm, shoulders and parts of the back to hold on to the pole. The Spider-Back poledance top is made of elastic material and doesn't move on the skin and stays in place even during advanced movements.

29,95 EUR

(19 % VAT incl. excl. Shipping costs)
Contains 5 ml samples of each formula

Dew Point Pole naturally moisturizes your skin while increasing your grip on the pole. With this revolutionary new moisturizer you no longer have to choose between dry skin OR the pole… you can have it all!

instead of 11,99 EUR
only

10,00 EUR


you save

17

% / 1,99 EUR (19 % VAT incl. excl. Shipping costs)
POLEDANCE GRIP ENHANCER exclusively designed using innovative nanotechnology for the best grip on the pole.

instead of 14,90 EUR
only

12,67 EUR


you save

15

% / 2,23 EUR (19 % VAT incl. excl. Shipping costs)
This Product was added to our catalogue on Thursday 22 March, 2018.