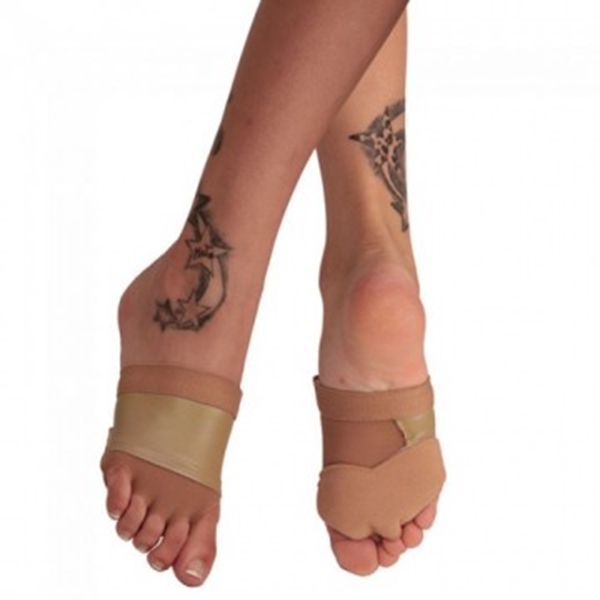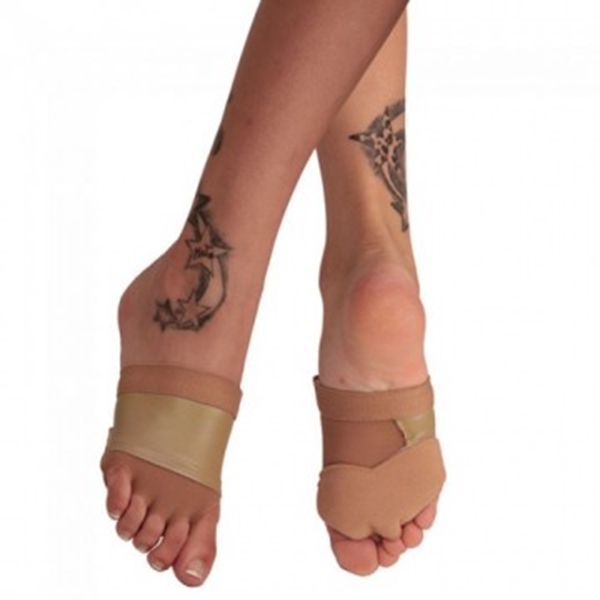 Sole Protectors with Tack - Trixie Toes from Mighty Grip
Product no.: MGTTOES
23,95 EUR
Designed to prevent friction burns and skin tears during modern, lyrical and acrobatic style poledancing. They are also used to relief of pain and soreness in the ball of the foot. Comes in colours black, dark brown and light tan and with tack to maintain friction for climbing the pole.
Sizing
Finding the perfect fit requires factoring in the width and thickness of the foot, the instep, and the dancer's personal preference of fit. On first fit, Trixie Toes should feel tight. They will stretch to their final fit in 4-6 hours of wear. The charts below will give a snug fit after stretching.

Stand with your full weight on a piece of paper and draw lines at the widest part of your foot. Find your size in the first table below. Consider the thickness of your foot. If you have thick feet and are close to the next size, order one size larger. Young children may be more comfortable in one size larger.
| | Inches | Millimeters |
| --- | --- | --- |
| Small | 3.25-3.5 | 82-90 mm |
| Medium | 3.5-3.875 | 90-98 mm |
| Large | 3.875-4.25 | 98-106 mm |
Alternatively, here are some approximate shoe sizes to fit. Please note that the width of the foot is the most important factor. This is not accounted for with the shoe size method below.
| | US Women | EU |
| --- | --- | --- |
| Small | 5 - 6.5 | 35 - 37 |
| Medium | 7 -8 | 38 - 39 |
| Large | 8.5 - 9.5 | >40 |
Wear & Care
Gently place the tip of each toe through its hole, grasp the lycra and elastic and pull over the toes. Continue, releasing the fabric bit by bit as you pull them on all the way. The gentler you are to them when you put them on and take them off, the longer they will last.
Customizing your Sole Protectors
If the fabric is tight around any toe, cutting off circulation or causing discomfort, they should be trimmed to fit.
With Dance Paws on your foot, draw a crescent shape to mark the fabric where it starts to extend onto the toe. Do not draw between the toe holes. Take them off and use small sharp scissors to enlarge each hole up to the mark you made. A small cut makes a big difference, so trim carefully!


Customers who bought this product also bought the following products:
I believe the product itself might be very good, but the sizing chart is completely off. I have 41 foot size and the largest size available , which was L , was too small. I could not even put it on without tearing. \nSo if you have 40 or over shoe size, dont even bother.. for the smallest sizes, i would recommend you to buy 1 or two sizes bigger unless you have very narrow feet..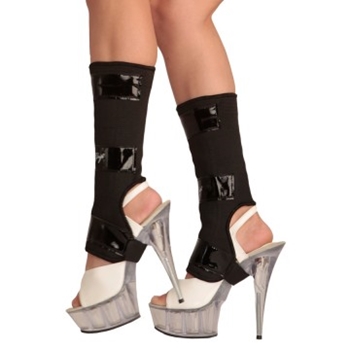 Pole Dance Ankle Protector for High-Heels with tack
29,95 EUR
incl. 19 % VAT excl. Shipping costs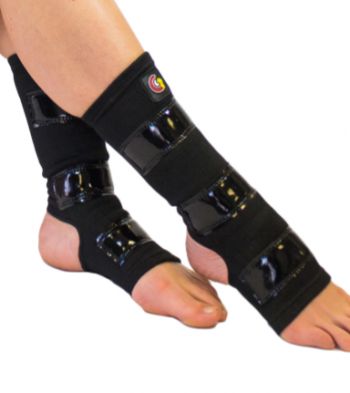 Pole Dance Ankle Protector with tack
27,00 EUR
incl. 19 % VAT excl. Shipping costs
---
Other products of the same brand