The ultimate combination of pole and aerial, the X-Fly comes in two pieces joined together using a newly designed 'Secure' Aerial X-JOINT. X-Fly can be hung from truss or secure aerial mounts and also from the X-POLE A-Frame.

Key features:
Multi-piece for easy transportation and storage
X-Fly Sets and Pole Lengths:
- Basic/Sport Version 2410mm (7' 10") (consisting of 2x 1180mm tubes)
- Pro Version 2810mm (9' 3") (consisting of 2x 1180mm + 1x 400mm Extension)
Available in 45mm diameter only
Smooth pole from top to bottom
Available in chrome, stainless steel and black silicone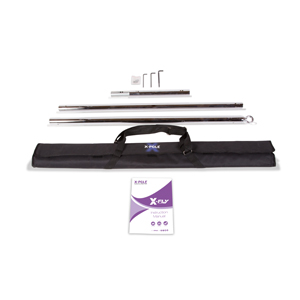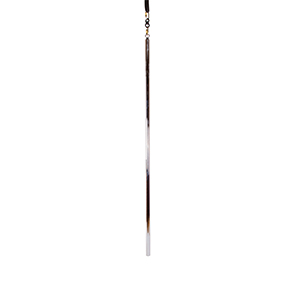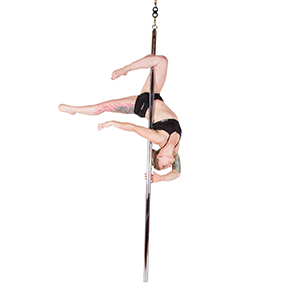 Customer reviews:
Please log in to write a review
Customers who bought this product also bought the following products:
Designed to prevent friction burns and skin tears during modern, lyrical and acrobatic style poledancing with barefeet.

instead of 23,95 EUR
only

19,16 EUR


you save

20

% / 4,79 EUR (19 % VAT incl. excl. Shipping costs)
These gloves are specially developed for pole dance and pole yoga. They are suitable for all levels from beginner to expert. The gloves are available in two versions: less adherent (non-tack) and stronger adhesion (tack). The less adherent (non-tack) gloves are designed for static (non-spinning) pole dance poles because they allow spinning around the pole more. The more adherent (tack) gloves can be used on spinning poles, because there they can improve the grip on the pole without interfering with the spinning.

instead of 18,20 EUR
only

14,50 EUR


you save

20

% / 3,70 EUR (19 % VAT incl. excl. Shipping costs)
A 50m roll of 3.8cm wide adhesive cotton tape to dress trapeze bars, aerial rings and other aerial equipment.

32,00 EUR

(19 % VAT incl. excl. Shipping costs)
This Product was added to our catalogue on Wednesday 21 February, 2018.