The Pro XPert Spinning Pole (PX) is the upgraded version of the XPert Spinning Pole (NX).

What are the main differences between the Pro XPert Pole (PX) and the XPert Pole (NX)?
The Pro XPert comes with an X-LOCK which allows switching from static to spinning mode in less than a second with 1/2 a turn. This means that it is possible to locked/unlock the spinning mode during a routine - YAY! The upper dome is reduced in size to accommodate a smaller ceiling surface area required for supporting the XPert pole.

Available in 40mm and 45mm diameters with finishing in chrome, stainless steel, brass and powder-coated (Pink, Black & White).

The X-LOCK (adjuster unit) can be retro-fitted to your existing (NX) XPERT pole and X-Pole competition/dual-lined poles and is available for purchase separately in our shop.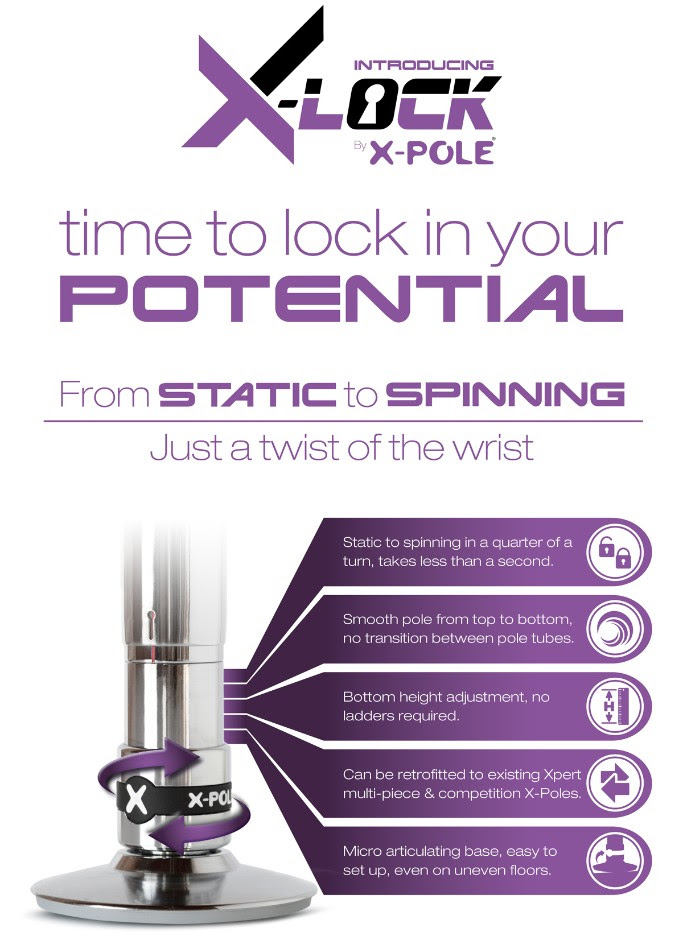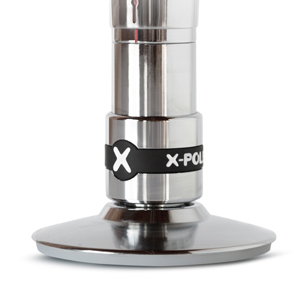 Customer reviews:
Please log in to write a review
Customers who bought this product also bought the following products:
Easy to install extension for your dancing or fitness pole. Please check that diameter and colour match your x-pole.

from 29,95 EUR

(19 % VAT incl. excl. Shipping costs)
The 40mm Chrome is available in February

X-Pole XPert for advanced and professional dancers. Adjustable between spinning and static modes.

Length of Dancing Pole: Adjustable from 2,235m (7′ 4″) up to 2,745m (9′) - can be extended up to max. 3,37m using extensions.

instead of 269,90 EUR
only

from 258,90 EUR


you save

4

% / 11,00 EUR (19 % VAT incl. excl. Shipping costs)
Bring out the kitten in you this winter with these sexy leg warmers. Great for warming up!

Length: 80cm

100% Acrylic

One size fits all


13,95 EUR

(19 % VAT incl. excl. Shipping costs)
Adorable and flattering scrunch on the sides, and notably a smaller version of Mikaela Shorts. A lower rise gives it a sexy side, while the side scrunches give a flirty and fun look. Perfect for dance, hot yoga, swim, and poledance.The soft waistband avoids muffin-tops.

39,95 EUR

(19 % VAT incl. excl. Shipping costs)
These lovely Side String Velvet shorts by RAD Polewear will add that extra flare and glamour to any pole dancing routine. Designed and improved to provide comfort and confidence to poledancers. Made with care from sensuous soft silky smooth velvet fabric.

33,00 EUR

(19 % VAT incl. excl. Shipping costs)
Long-lasting non-greasy grip solution for enhanced performance while training on the pole and mastering those complex tricks. It feels natural, comfortable and leaves no annoying powdery residue on your skin nor your sports wear.

from 9,95 EUR

(19 % VAT incl. excl. Shipping costs)
This Product was added to our catalogue on Thursday 12 October, 2017.