The Pro XPert Spinning Pole (PX) is the upgraded version of the XPert Spinning Pole (NX).

What are the main differences between the Pro XPert Pole (PX) and the XPert Pole (NX)?
The Pro XPert comes with an X-LOCK which allows switching from static to spinning mode in less than a second with 1/2 a turn. This means that it is possible to locked/unlock the spinning mode during a routine - YAY! The upper dome is reduced in size to accommodate a smaller ceiling surface area required for supporting the XPert pole.

Available in 40mm and 45mm diameters with finishing in chrome, stainless steel, brass and powder-coated (Pink, Black & White).

The X-LOCK (adjuster unit) can be retro-fitted to your existing (NX) XPERT pole and X-Pole competition/dual-lined poles and is available for purchase separately in our shop.
Note: The Pro XPert Set does not include a carry bag.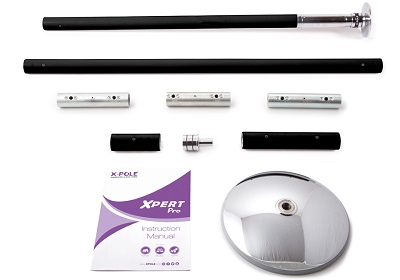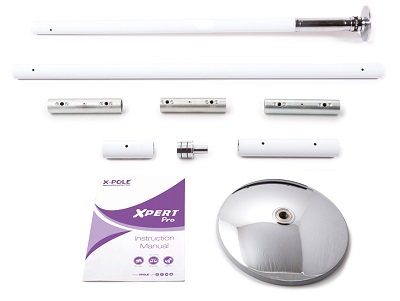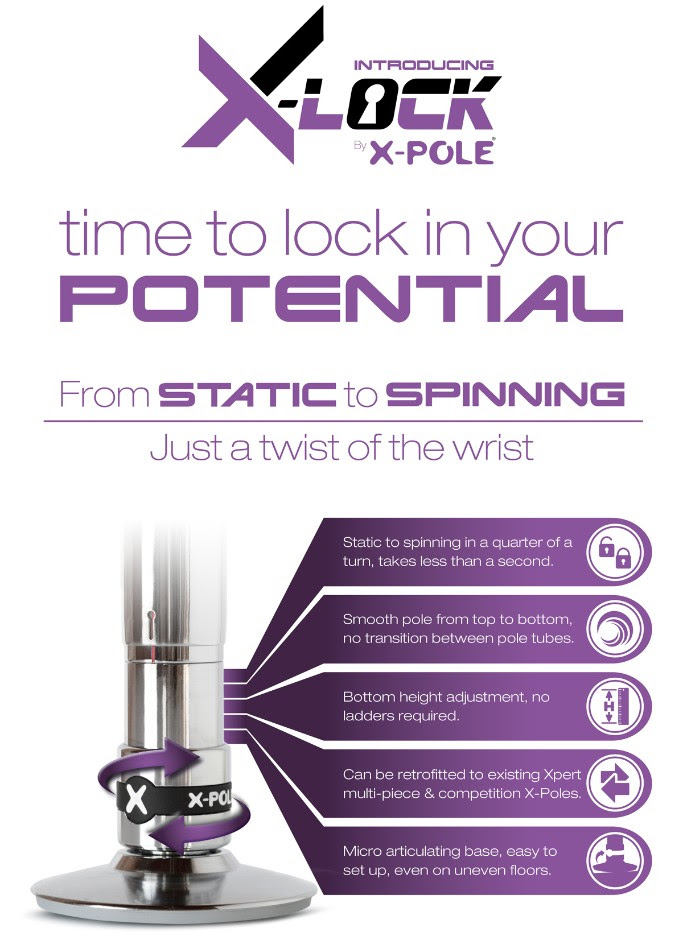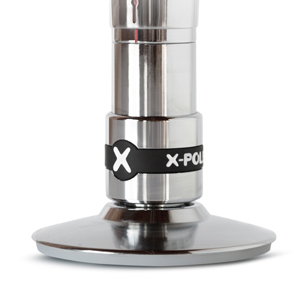 Customer reviews:
Please log in to write a review
Customers who bought this product also bought the following products:
The PoleFit Brazil Shorts are Brazilian-cut shorts with a scrunch back for an enhanced shape and look. These shorts are specially-designed for pole dance and is currently the bestselling shorts in the pole dance industry. With the optimum amount of skin exposure around the thighs and buttocks, these shorts allow more grip on the pole during complicated moves that require much hold from the thighs and butt cheeks. The Brazil shorts are made of an elastic material that minimizes movement against the skin so it stays in place and provides optimum coverage during leg extensions, splits and leg stretches.

instead of 29,95 EUR
only

28,00 EUR


you save

7

% / 1,95 EUR (19 % VAT incl. excl. Shipping costs)
The X-DRY Sport Grip is a new odorless, colourless grip enhancer for sports and dance. It provides better grip on the pole and improves the stability and security of the dancer on the pole. The X-DRY Sport Grip is skin-friendly and is long lasting, water repellant and is the ultimate solution for sweaty hands. X-DRY Sport Grip comes in a handy 40ml tube that fits in your gym bag. It is fast becoming a bestseller for a firm hold among professional pole dancers.

14,50 EUR

(19 % VAT incl. excl. Shipping costs)
Poledancerka Knee Pads© are the latest must-haves for all poledancers and dance lovers. Trusted and used heavily by celebrity poledancers: Daria Che, Marion Crampe and Maddie Sparkle, Sergia Louise Anderson, Phoenix Kazree, Amy Hazel and thousands of other professional pole dancers around the world.

Made in Slovenia using only quality Italian and Slovenian materials.

Fabric: 85% polyamide, 15% elastane; Net: 100% polyester; Leather immitation: 80% cotton, 20% polyurethane

Sold in pairs.

35,00 EUR

(19 % VAT incl. excl. Shipping costs)
Customised XPole Build-A-Pole Dual-Lined Poles - ONLY UPON REQUEST BY EMAIL

X-POLE's 'Build-A-Pole' customized dance pole is dual-lined, offering added strength and rigidity for heavy duty usage. The 'dual-line' technology ensures that the poles can endure a higher level of professional and commercial use. The Build-A-Poles have been installed at worldwide national and international pole dance competitions and is tried and tested by the most advanced Pole athletes.

Note: The Build-A-Pole dance pole must be attached to the ceiling with a block mount (vaulted block mount for vaulted ceilings / regular ball mount for horizontal ceilings). Therefore drilling is required.

from 459,90 EUR

(19 % VAT incl. excl. Shipping costs)
This grip enhancer with all natural ingredients improves your grip and stability on the pole and reduces sliding. It is available in 2 levels of strength.

18,50 EUR

(19 % VAT incl. excl. Shipping costs)
Easy to install extension for your dancing or fitness pole. Please check that diameter and colour match your x-pole.

For silicone-coated XPole

from 59,95 EUR

(19 % VAT incl. excl. Shipping costs)
This Product was added to our catalogue on Thursday 12 October, 2017.