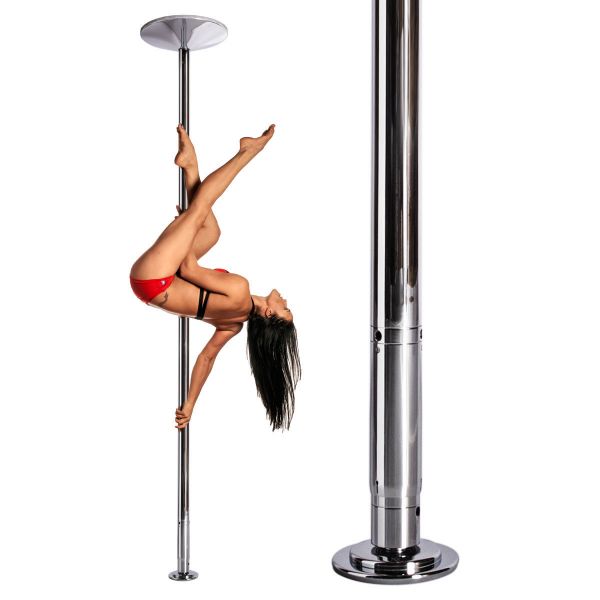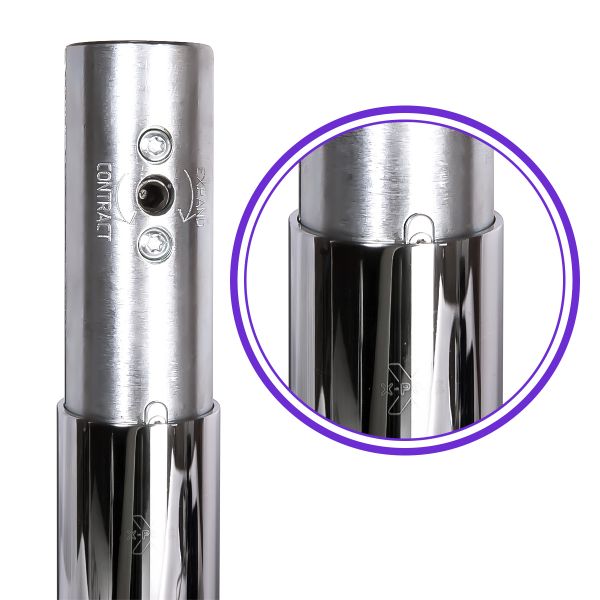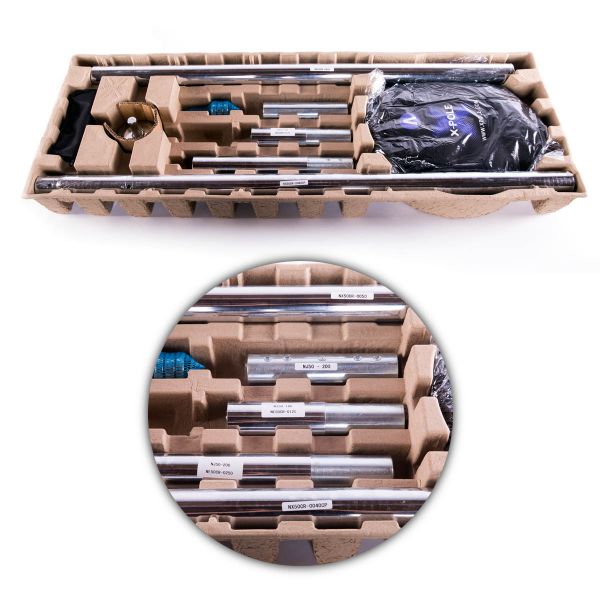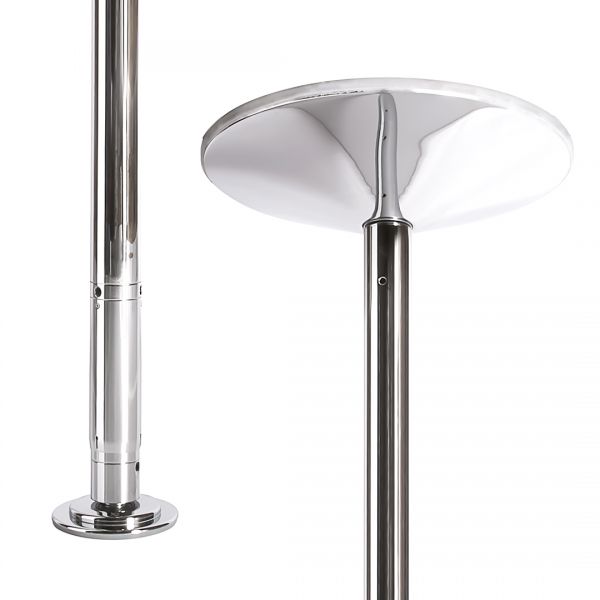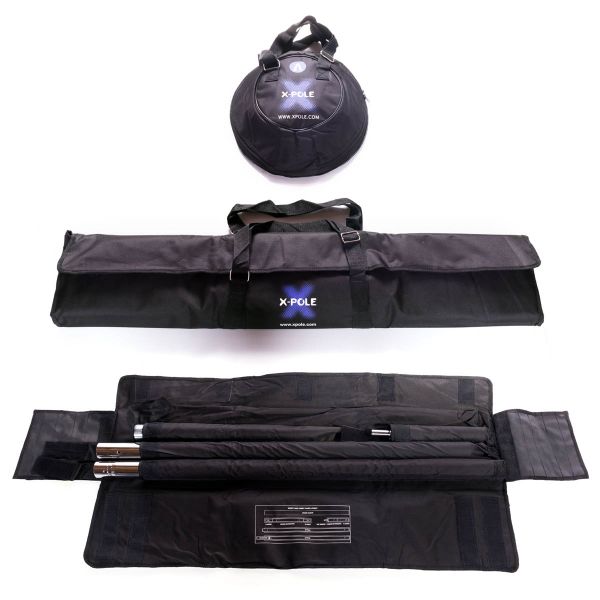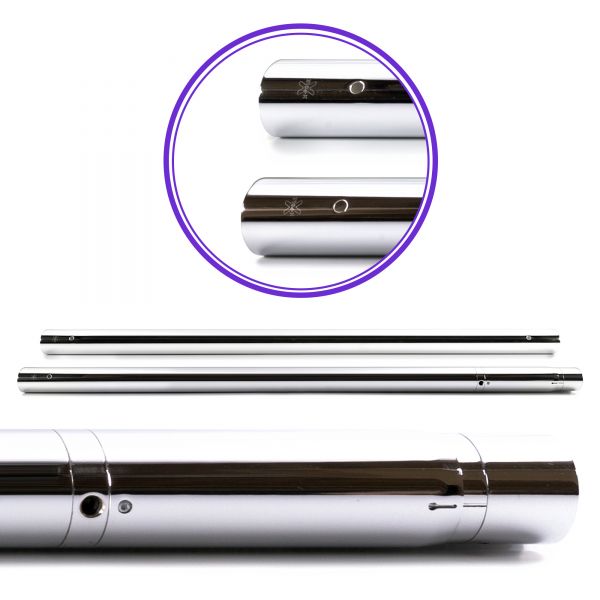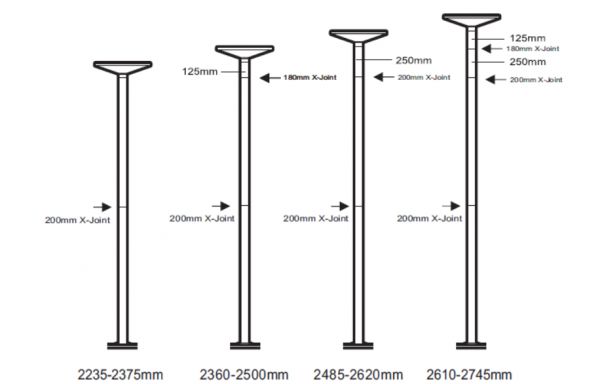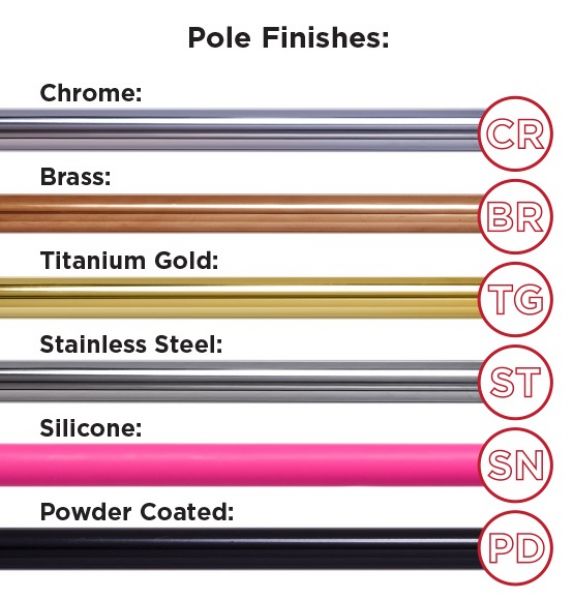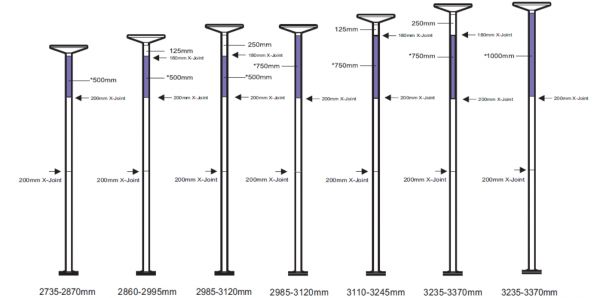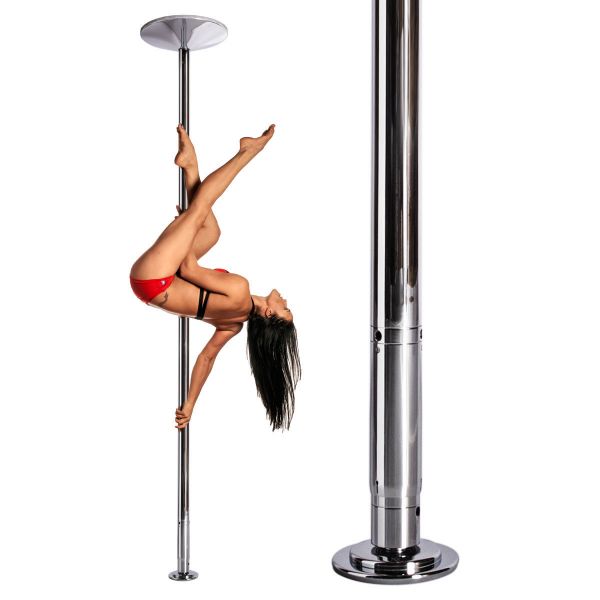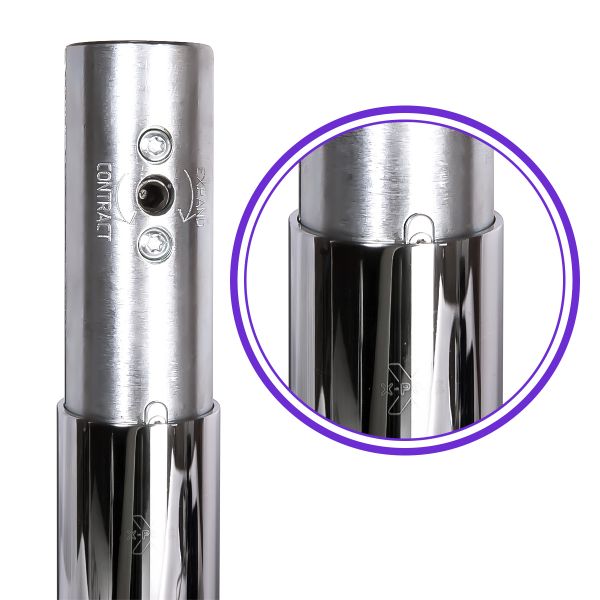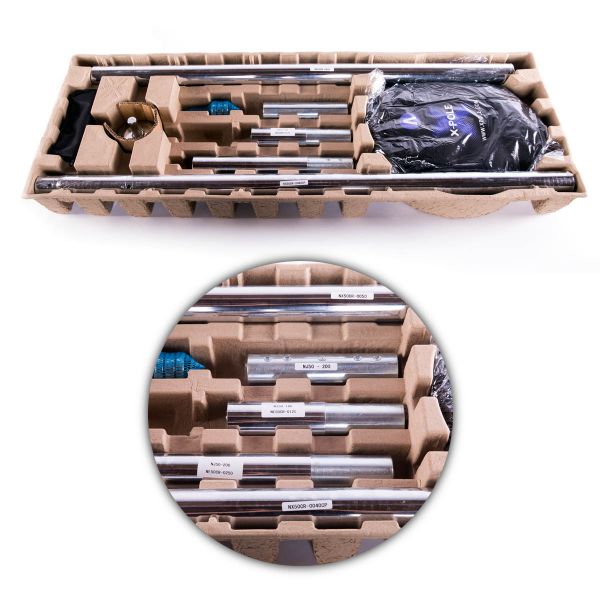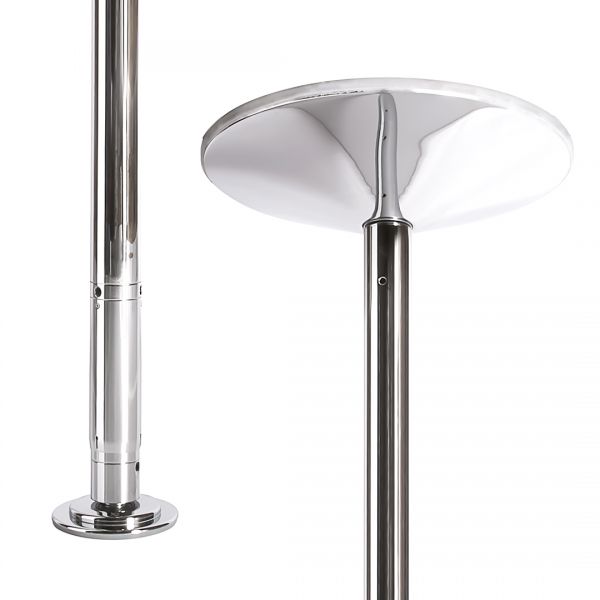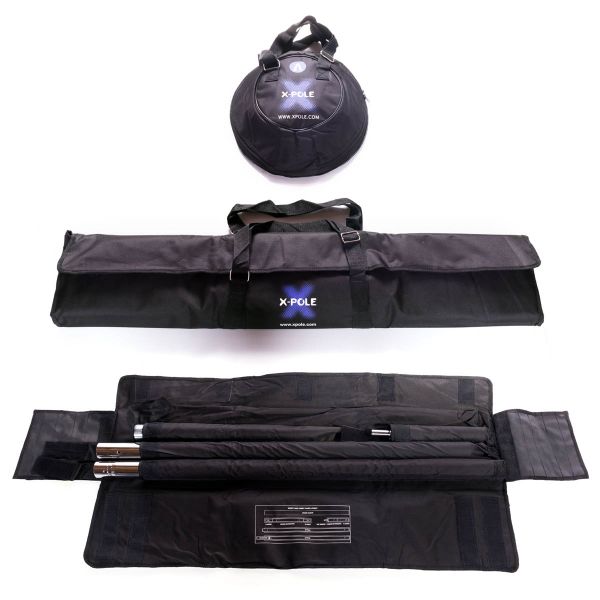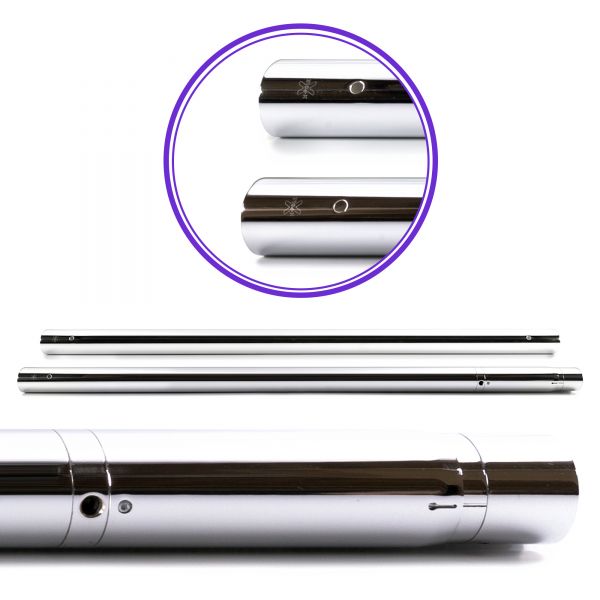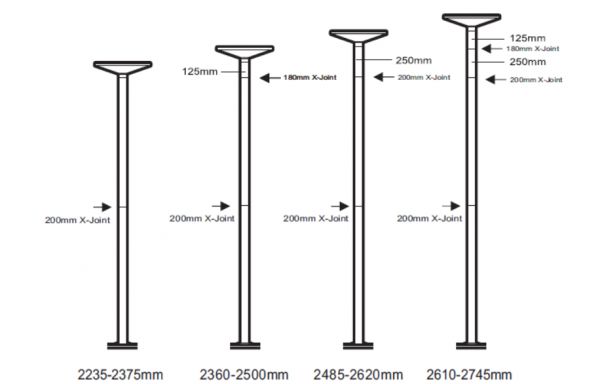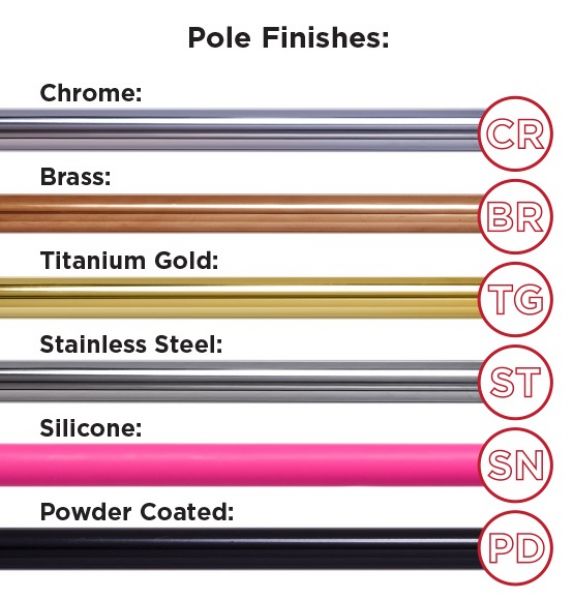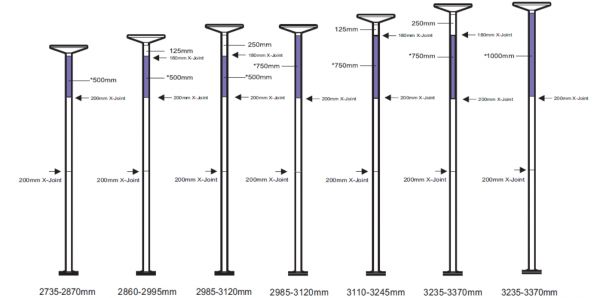 X-Pole XPert Spinning Pole
Product no.: NX
279,99 EUR

The newest and most advanced version of the world's first spinning AND static pole that can be deployed without using a ladder. This pole is designed for professional dancers and professional tricks and has all the features the world's best dancers demand. The adjustment system is smooth inside the pole and guarantees that the poles is safe and no screws can come off - even under high loads. The very small base plate leaves a lot of space to place the feet close to the pole. This dancing pole is available in two finishes - chrome and titanium gold. Both have a special electronic coating for maximum grip.
XPERT Spinning Pole characteristics:
no ladder needed to set up the pole
pole doesn't need to be screwed into ceiling or floor.
an extra part is available here in the shop in case you want to screw the pole into the ceiling
revolutionary X-joint system - quick & simple set-up
smooth pole from top to bottom - no protruding edges and parts
can be used static and spinning
available in chrome or titanium gold, as well as 45mm and 50mm diameter
can be extended from 2.235 m to 2.745m, further extensions available here
micro-base plate - easier use on uneven ground
large Ceiling panel - for maximum security
2 carry cases included
diameter of the upper dome: 38.5cm
Length of the pole: adjustable from 2,235m (7'4") up to 2,745m (9') - can be extended up to max. 3,37m using extensions
* For high ceilings, use a block mount for stability and safety (For Parallel Ceilings For slanted ceilings).
** The XPert pole should only be used up to 3.37m ceiling height.
Need help deciding the pole thickness (diameter)?
40mm – slimmest, sleekest pole, great for small hands
45mm – most popular, great hand grip, industry & competition standard
50mm – original pole size
What is the difference between the pole materials?
Brass – solid polished brass / provides high grip
Titanium Gold – electronically coated / provides enhanced grip
Chrome – most popular and competition standard / provides regular grip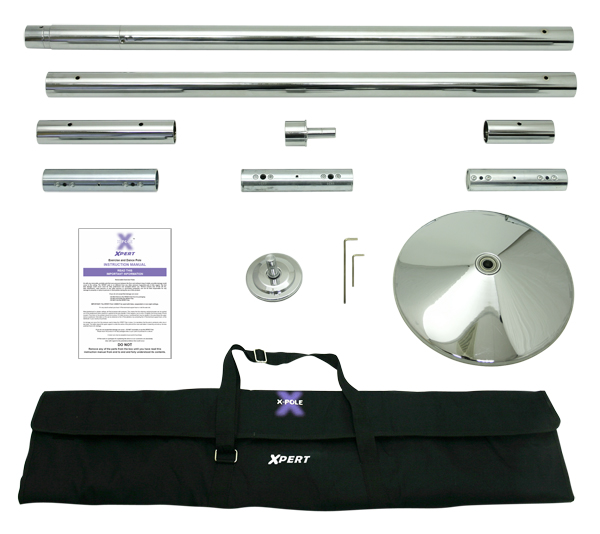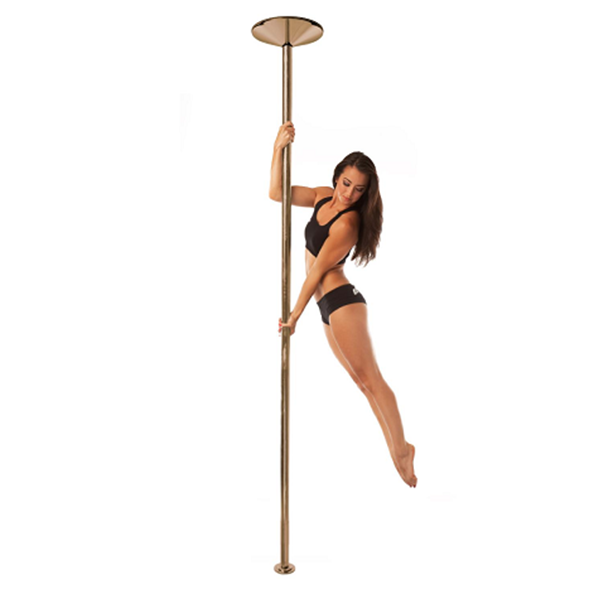 Customers who bought this product also bought the following products:
I use it every time I have time for it. I try some cool stuff from Instagram or something like that. I would recommend it to every one who would like to find a hobby or want to do something different. It's something for every age. You just have to be open for this. The quality is very good and its super professional.
Instructions were very clear and feels very sturdy. I love the pole!
Perfect quality, well explained instruction guide! I love that it can be both spinning & static, so we have a lot of variation on what to practice.
A bit of imperfection on the coating on one of the pieces on the A pole, and I was hoping that the pole would spin a little more smoothly. But overall, I'm satisfied. I recommend this product to people who don't wish to switch back and forth between spinning and static too often.
Really useful
Other products of the same brand