For silicone-coated XPole
Easy to install extension for your dancing or fitness pole.
If you need more than two x-pole extensions for your ceiling height, an X-joint is needed for every additional extension.
Please check that diameter and colour match your pole.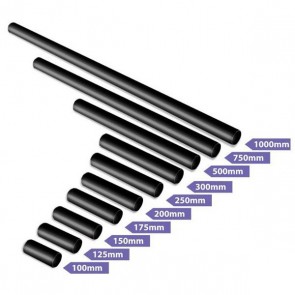 Customer reviews:
Please log in to write a review
Customers who bought this product also bought the following products:
Only the pole with silicone coating! Fits to the new 2015 Version XStages and XStage Lites.

Now you can have different poles on one X-Stage or X-Stage Lite. Just switch them out! Fits XStages and XStage Lites purchased from 2015 onwards (version NST03).

Pole length about 3 meters.

259,00 EUR

(19 % VAT incl. excl. Shipping costs)
X-POLE's Powder Coated poles are offered in two finishes; Black & Pink. The pole is VERY sticky and is only recommended for those who struggle for grip on the traditional metal poles.

instead of 269,00 EUR
only

from 258,90 EUR


you save

4

% / 10,10 EUR (19 % VAT incl. excl. Shipping costs)
These gloves are specially developed for pole dancing and pole yoga. They are suitable for all levels from beginner to expert. The gloves are available in two versions: less adherent (non-tack) and stronger adhesion (tack). The less adherent (non-tack) gloves are designed for static (non-spinning) pole dance poles because they allow spinning around the pole more. The more adherent (tack) gloves can be used on spinning poles, because there they can improve the grip on the pole without interfering with the spinning.

18,20 EUR

(19 % VAT incl. excl. Shipping costs)
Long-lasting non-greasy grip solution for enhanced performance while training on the pole and mastering those complex tricks. It feels natural, comfortable and leaves no annoying powdery residue on your skin nor your sports wear.

from 9,95 EUR

(19 % VAT incl. excl. Shipping costs)
In this beautiful book, you'll find everything you ever wanted to know about poledance

59,90 EUR

(7 % VAT incl. excl. Shipping costs)

The XStage Lite with Silicone Coating is a freestanding pole that allows the dancer to climb the pole even fully clothed without sliding.

829,00 EUR

(19 % VAT incl. excl. Shipping costs)
This Product was added to our catalogue on Monday 08 February, 2016.