The Experts in Pole Dance & Aerial Fitness
Welcome visitor! Would you like to login? Or would you like to create a new account ?

Let's go shopping! Click on the links below to shop categories and our bestsellers:
Welcome to the world of pole dance fitness and athletics! Here at PoleShop.De, you will find quality pole dance equipment from X-Pole and Lupit Pole, grip aids, pole dance mats, DVDs, books, and clothing. Our products are specifically sought out and tested by poledance professionals so you can always be sure you are getting the best of the best in the industry.
Looking for pole dance inspiration? Do you want to find out what pole dance is all about?
Just visit us on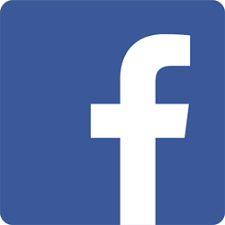 Facebook and

Instagram!
Check out our FREE resources for learning how to pole dance:

Poleshop.De is an online shop for pole dance equipment from X-Pole and Lupit Pole, sport grips, pole dance mats and clothing. Click on the links above to view our products on offer.

Looking for something that is not listed in our shop? Contact us and we will be happy to help!
New products
Perfect for dance, hot yoga, aerial dance (silks and hoops), and poledance.The soft waistband avoids muffin-tops.

"Melt into these pants and feel your new second skin. They offer so much comfort and style you don't want to take them off."

59,95 EUR

( 19 % VAT incl. excl. Shipping costs )

Shipping time: 3-4 Days
The Pole Dance Safety Mat is a mat with a hole in the center, which can be placed around the pole dance pole. If you want to try new and more difficult moves, the pole dancing safety mat cushions each fall that may otherwise be painful. Thus the safety mat increases the safety of poledance trainings considerably.

The Aerial Safety Mat is a mat without a hole in the center.

The safety mat is available in different colors and thicknesses.

from 149,00 EUR

( 19 % VAT incl. excl. Shipping costs )

Shipping time: 2 Weeks
The new Triangle Top by RAD Polewear - sexy mesh V shaped front and a cut out style on the back. This is a must-have for every fashionista poledancer.

35,00 EUR

( 19 % VAT incl. excl. Shipping costs )

Shipping time: 1 Week
A new design by RAD Polewear that is sure to please and become a classic. This is a sister of the Triangle Top. Train and pole dance in comfort and style with the new Cindy Top with a sensual mesh front design and cut-out design on the back.

35,00 EUR

( 19 % VAT incl. excl. Shipping costs )

Shipping time: 1 Week
Peru Velvet Shorts - RAD Polewear

35,00 EUR

( 19 % VAT incl. excl. Shipping costs )

Shipping time: 3-4 Days
Versatile sweater-wrap top. Poledance in it... run in it...dance in it...just look good in it! Add the Nala hoodie as a stylish accessory to your daily wardrobe or nighttime-fun attire, or use it as a warm-up for your routine! Rock this versatile piece on the dance floor, flare it up with some pump-up kicks; use it as a warm-up wrap, or make this one of your staple after workout pieces.

65,95 EUR

( 19 % VAT incl. excl. Shipping costs )

Shipping time: 3-4 Days
These full tack knee protectors are specially designed for maximum comfort and a smooth fit around the knees for any pole dance choreography that incorporates a lot of floorwork.

instead of 30,95 EUR
only 29,00 EUR
you save 6 % / 1,95 EUR

( 19 % VAT incl. excl. Shipping costs )

Shipping time: 3-4 Days
A popular model from the 2013 Polefit line with racer style back supported by a "trinity" of elastic straps on the back. The Trinity poledance top looks sporty and sexy and provides full coverage and total support for those complicated overhead movements during poledance.

instead of 43,00 EUR
only 39,00 EUR
you save 9 % / 4,00 EUR

( 19 % VAT incl. excl. Shipping costs )

Shipping time: 3-4 Days
In this beautiful book, you'll find everything you ever wanted to know about poledance

59,90 EUR

( 7 % VAT incl. excl. Shipping costs )

Shipping time: 1 Week