The lowest low rise of the Mika range. Designed to move with your body. No worries about pulling, tugging, or adjusting during practice or performance.

Features: Vintage inspired side-gathering design for flattering look on the hips; diamond gusset to avoid the dreaded camel toe.

Fabric: Perfit

Designed for: Pole fitness, yoga, swim

Care: Wash with like colors. For best results, hang dry, or tumble low. Do not wash with towels

Inseam: 3.8 cm

Activity level: best for low to high intensity

Flat Seams to avoid chafing

Waistband flexibility provides about 10cm of stretch
Size chart:
| | | | | |
| --- | --- | --- | --- | --- |
| Betty Shorts | XS/S | S/M | M/L | L/XL |
| Size | 34 | 36 | 38 | 40 |
| Waist cm | 61-66 | 67-70 | 71-77 | 78-86 |
| Hip/Drop waist cm | 66-79 | 80-89 | 90-98 | 99-105 |
| Bum cm | 84-89 | 90-94 | 95-97 | 98-101 |
| Inseam of short- lining cm | 4.5 | 4.5 | 4.5 | 4.5 |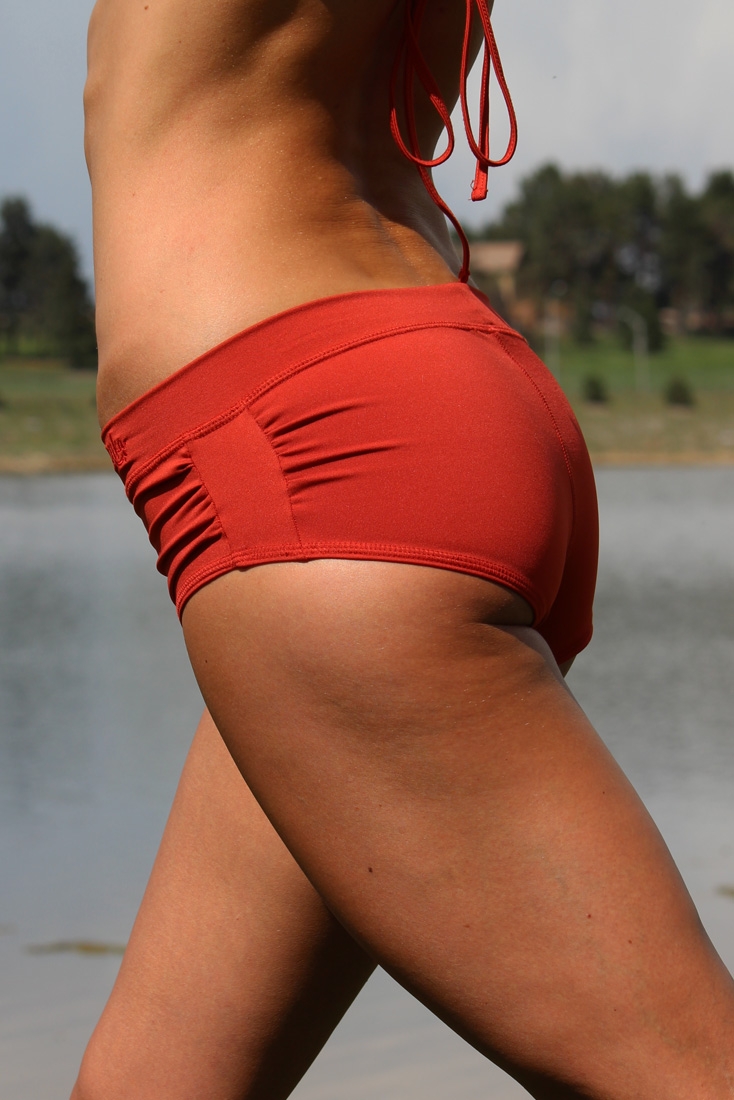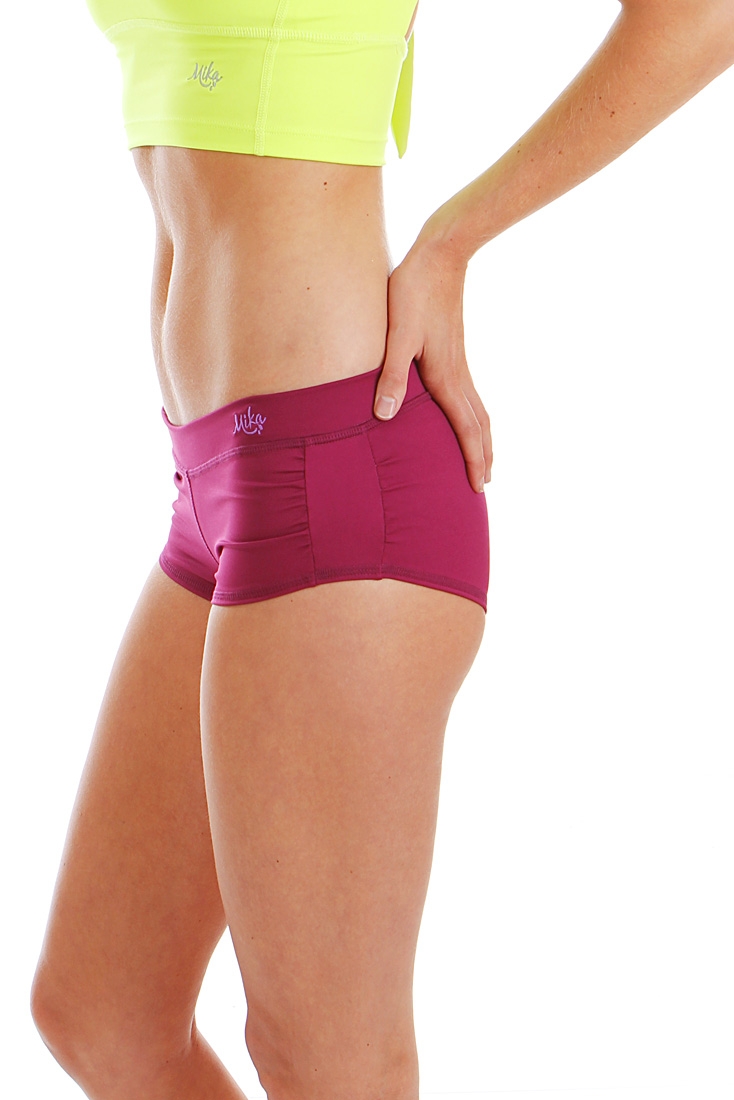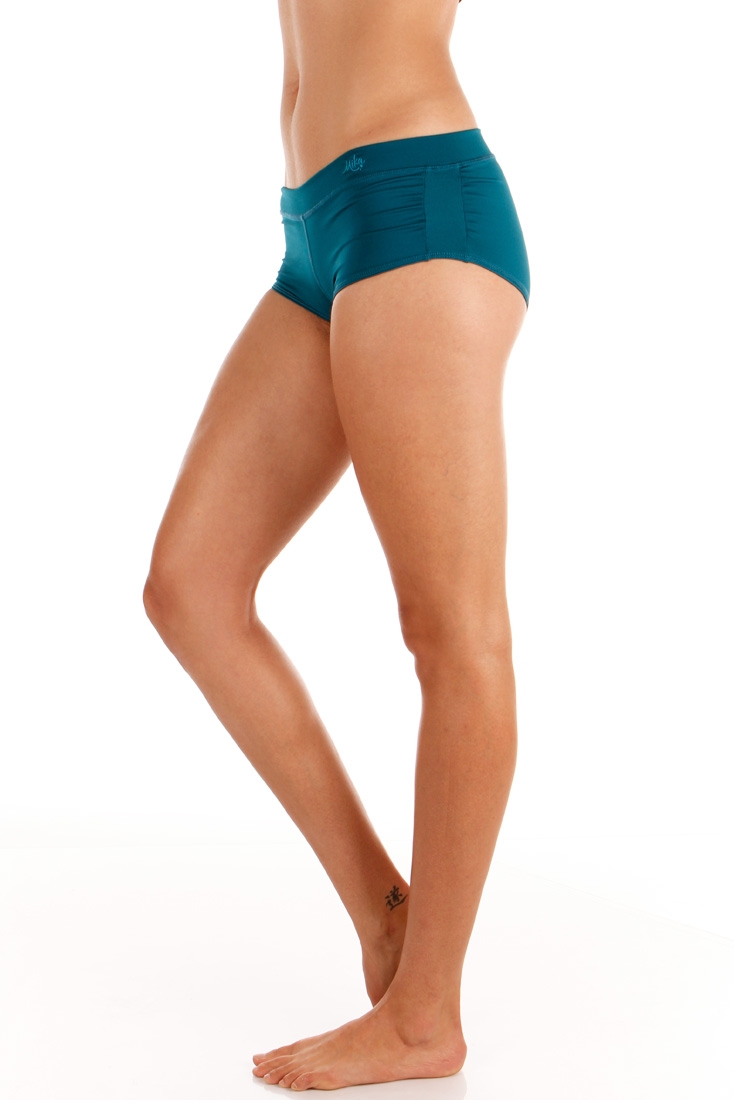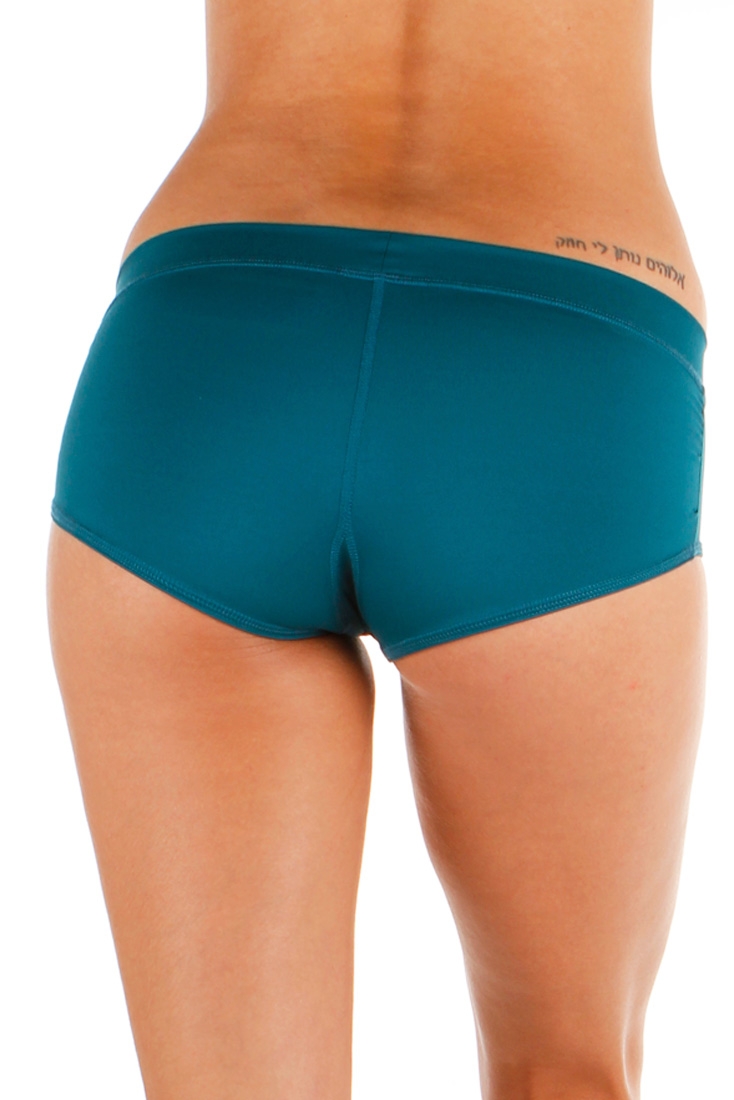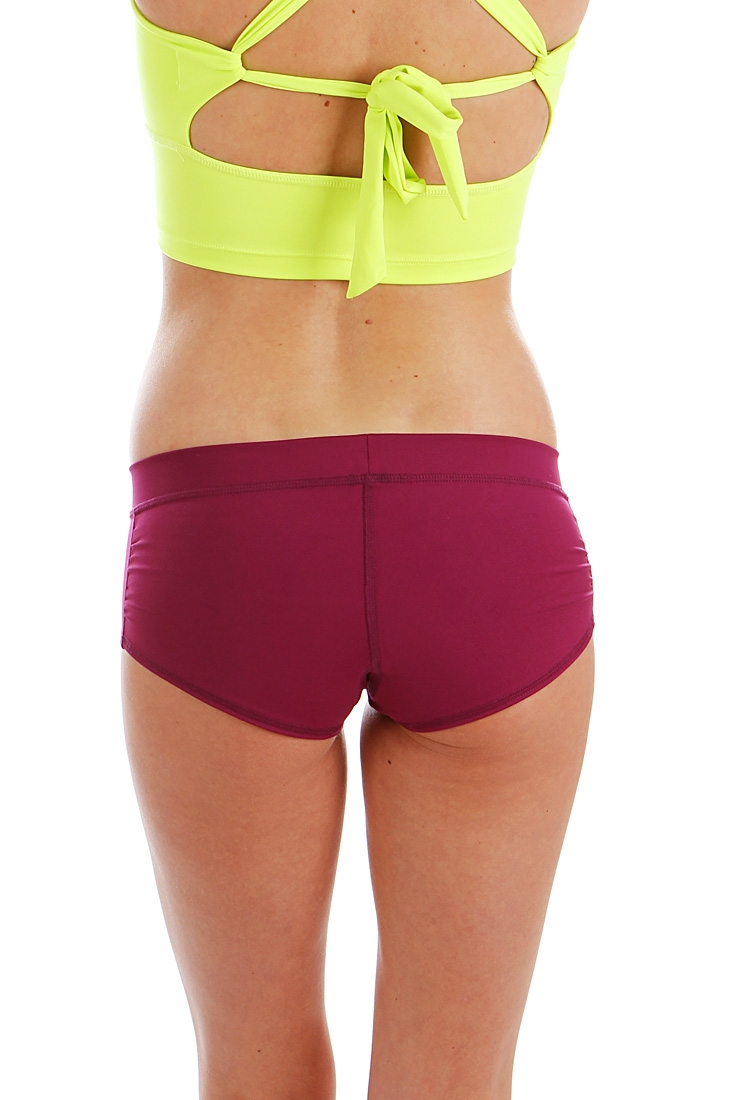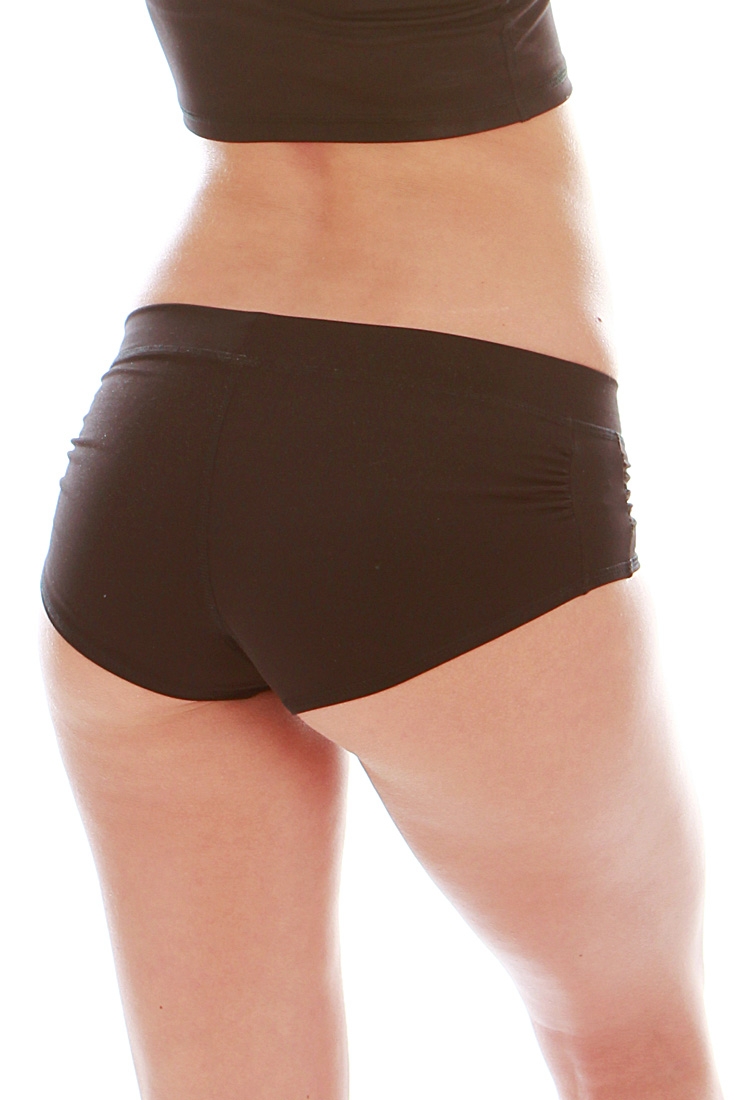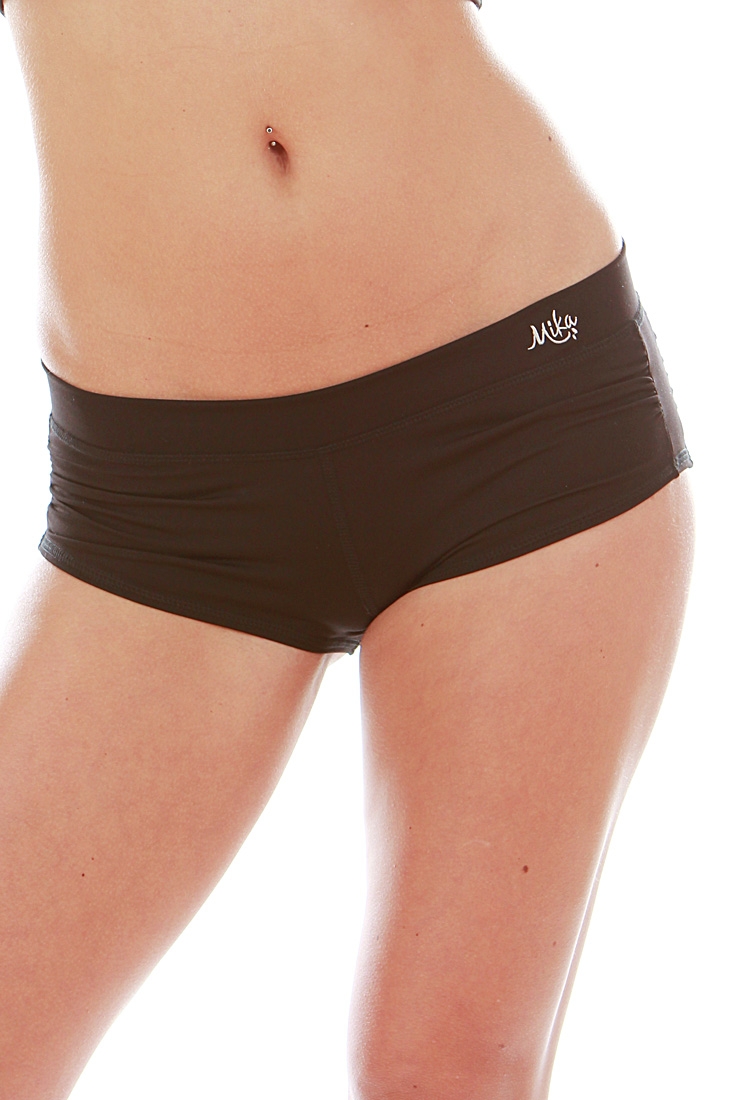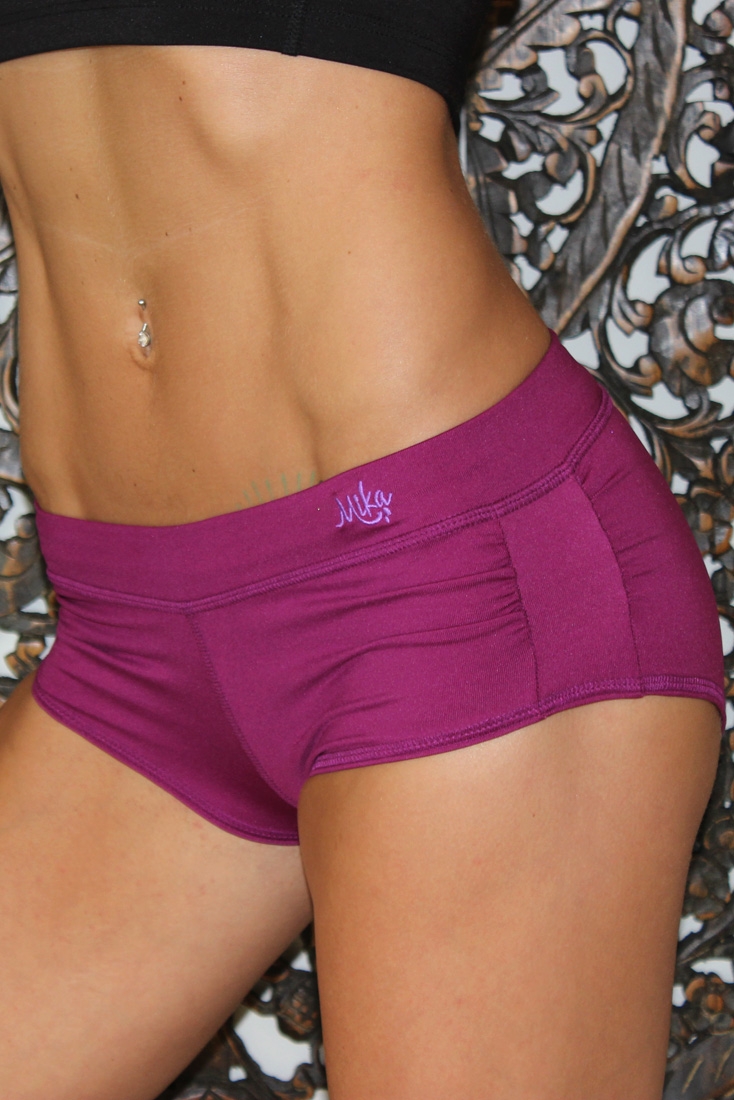 Opiniones del cliente:
Por favor, inicia sesión para escribir un comentario
Clientes que han comprado este artículo, han comprado además:
Dew Point Pole naturally moisturizes your skin while increasing your grip on the pole. With this revolutionary new moisturizer you no longer have to choose between dry skin OR the pole… you can have it all!

19,90 EUR

(incl. 19 % I.V.A. exkl. gastos de envio)
Solución de agarre no grasosa de larga duración para un rendimiento mejorado mientras se entrena en el poste y domina esos trucos complejos. Se siente natural, cómodo y no deja ninguÌ n residuo polvoriento molesto en su piel ni su desgaste de los deportes. Es repelente al agua, por lo que no más resbaladizo lío de sudor o humedad!

desde 9,95 EUR

(incl. 19 % I.V.A. exkl. gastos de envio)
Poledance GRIP POTENCIADOR diseñado exclusivamente utilizando la nanotecnología innovadora para el mejor agarre en la barra.

14,90 EUR

(incl. 19 % I.V.A. exkl. gastos de envio)
This Pole Dance book is an introduction to the world of Pole Dance technique. Alle figures are explained and illustrated in detail. This book is relevant at all levels: The beginner is shown the correct performance of every move from the very start - the professional will profit from creative inspirations.

desde 79,99 EUR

(incl. 7 % I.V.A. exkl. gastos de envio)
Made with a bandeau design to flatter your chest, and a thick razor-back design to define your back and alleviate the stress on your neck. Wear it as a bra top, or layer it underneath your pole outfit for some much-needed support while poledancing.

39,95 EUR

(incl. 19 % I.V.A. exkl. gastos de envio)
Versátil, sexy y seductor. Una top para todo.

35,00 EUR

(incl. 19 % I.V.A. exkl. gastos de envio)
Este artículo ha sido incorporado el 25.06.2013 a nuestro catálogo.