A causa dei costi di trasporto, le Montaggio sono più economiche se comprate come componente aggiuntivo per Lupit POLE CLASSIC o Lupit POLE DIAMOND
LUPIT POLE Vaulted Mount is required when the ceiling is not parallel to the floor and can be used for any inclination. It must be permanently fixed to the ceiling to provide maximum safety and stability of the pole. Since it absorbs the flexibility of the pole during exercise, the pole will maintain excellent spin performance.

Instructions for installation and use:
• LUPIT POLE VAULTED MOUNT can be only used with LUPIT POLE CLASSIC or DIAMOND
• Mark the holes to be drilled on the ceiling.
• Before drilling:
Make sure there is no installations (electricity, water lines, gas lines) or other dangerous obstacles.
We recommend LUPIT POLE SLOPE CEILING MOUNT to be installed only on the concrete ceiling or a structural beam. If the ceiling is made of any other material, construction should be checked by an expert and reinforced if needed.
All four holes must be used for fixing the LUPIT POLE SLOPE Vaulted Mount.
• To calculate the pole assembly, measure vertical distance from the middle point of the LUPIT POLE Vaulted Mount to the floor. Reduce the distance measured by 50-60mm, and use that reduced measure in the LUPIT POLE height calculator for proper installation.
• Use the LUPT POLE CLASSIC/DIAMOND Instructions for use or Installation video for installation.
• Be extra careful when tightening the pole. Make sure the pole is not over-tightened, which may cause damages to the ceiling or loosen the LUPIT POLE Vaulted Mount.
• Before every pole exercise, test the stability of the pole.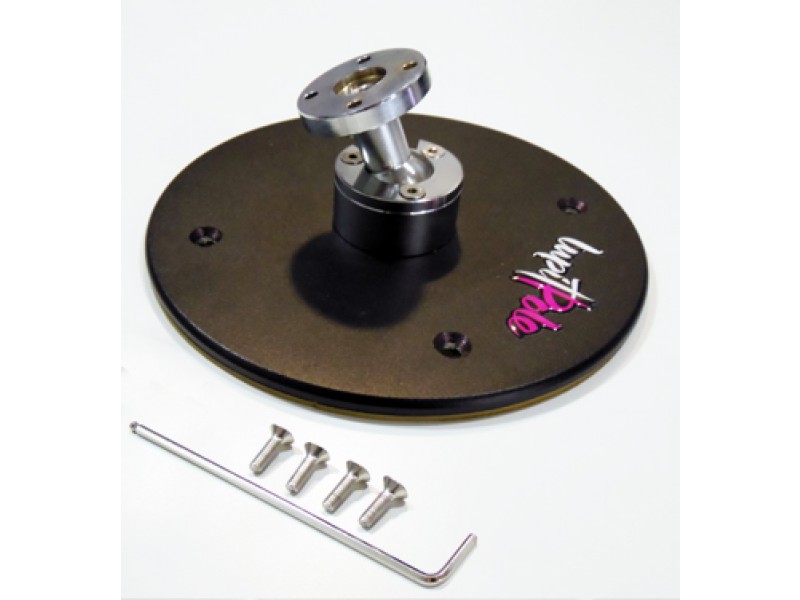 recensione clienti:
Autenticati per poter scrivere una recensione
I clienti che hanno acquistato questo articolo, hanno acquistato anche i seguenti articoli:



LUPIT POLE CLASSIC è pensato soprattutto per gli esercizi in casa; può essere facilmente installato/ rimosso in un paio di minuti da una sola persona. Il Lupit Pole Classic è fatto di materiali di alta qualità come cromo o acciaio inossidabile INOX che conferiscono grande capacità di rotazione e un'ottima impugnatura.

L' elegante imballaggio include tutti gli attrezzi necessari per il montaggio insieme alle istruzioni dettagliate.

Lunghezza: Estensibile per sotti alti da i 2100 mm ai 2800 mm - kit base, con estensioni (400mm) extra fino a un massimo di 3200 mm

Diametro : 45mm

da 288,50 EUR

(incl. 19 % UST escl. Costi di spedizione)
questo articolo è stato inserito il mercoledì, 11. marzo 2015 nel nostro catalogo.