What is an aerial hoop?
The Aerial Hoop, also known as "Lyra", is a metal apparatus (steel or aluminium) that looks like a suspended hula-hoop. Aerial hoops are usually available with single point and double point suspensions.
How do I select an Aerial Hoop?
Diameter
Properly sizing an aerial hoop or Lyra comes down to personal preference. A method of selecting an aerial hoop is to sit straight in a chair, and measure from the seat of the chair to the top of your head, and add 4 inches / 10cm.

X-Pole Aerial Hoops come in these sizes: 800mm (31.5'), 850mm (33.5'), 900mm (35.4'), 950mm (37.4'), 1000mm (39.4'), 1050mm (41,3')
These measurements refer to the inner diameter of the hoop.
Pro 24mm / Sport 34mm
Pro hoops are 24mm in width, the current industry standard size. They are perfect for performances and more advanced tricks and drops.
Sport Hoops are 34mm in width, designed specially for beginners in Aerial Fitness. The wider tube makes it less painful for beginners which will encourage them to return to further training.
Single/Double Point Suspension
The number of points your aerial hoop has will depend on how you are going to use it, what effect you are after and what you are comfortable with. The following is a list of just a few things you might want to take into account when choosing your aerial hoop:
Single point hoops tend to rotate a lot more, which allows for additional effects and moves
Double point hoops allow less overall movement, however, the top part of the ring can be used fully as the middle not blocked by the suspension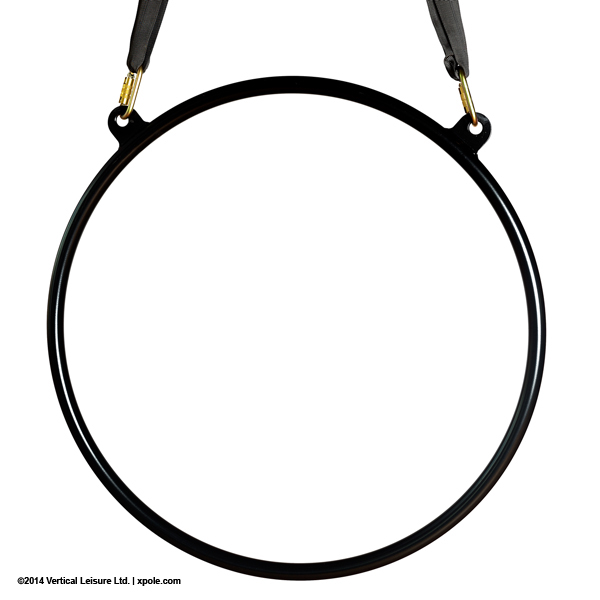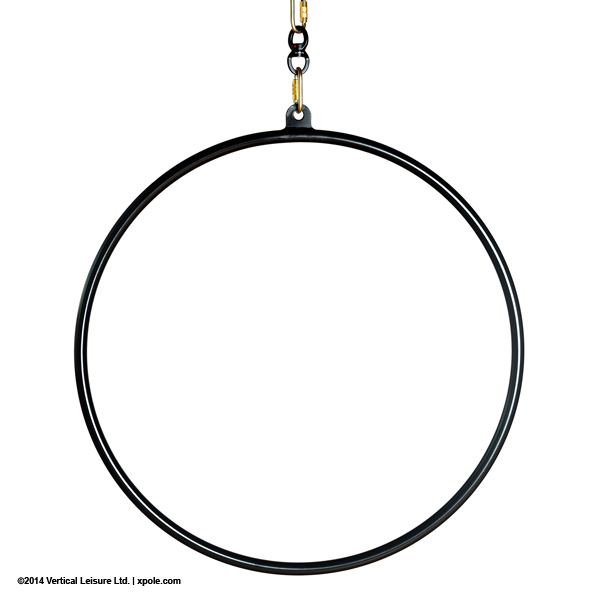 Customer reviews:
Please log in to write a review
Customers who bought this product also bought the following products:
Long-lasting non-greasy grip solution for enhanced performance while training on the pole and mastering those complex tricks. It feels natural, comfortable and leaves no annoying powdery residue on your skin nor your sports wear.

instead of 29,85 EUR
only

from 26,86 EUR


you save

10

% / 2,99 EUR (19 % VAT incl. excl. Shipping costs)
A 50m roll of 3.8cm wide adhesive cotton tape to dress trapeze bars, aerial rings and other aerial equipment.

32,00 EUR

(19 % VAT incl. excl. Shipping costs)
The Pole Dance Safety Mat is a mat with a hole in the center, which can be placed around the pole dance pole. If you want to try new and more difficult moves, the pole dancing safety mat cushions each fall that may otherwise be painful. Thus the safety mat increases the safety of poledance trainings considerably. The safety mat is available in different colors and thicknesses.

from 149,99 EUR

(19 % VAT incl. excl. Shipping costs)
The PoleFit Criss Cross Brazil Shorts have a Brazilian style back cut, combined with a scrunch butt! The shorts are made of an elastic material that moves less on the skin, so it stays in place even with complicated moves. Now with sexy criss cross motif for even more support and style!

instead of 32,95 EUR
only

29,00 EUR


you save

12

% / 3,95 EUR (19 % VAT incl. excl. Shipping costs)
Black polyester fibre slings used for rigging aerial equipment.
Working Load Limit: 2000 kg


from 22,60 EUR

(19 % VAT incl. excl. Shipping costs)
This set consists of:

2x Carabiners Screw Gate (MBS 25kN) Black
1x Swivel Oval (MBS 36kN) Black

Perfect accessories for rigging aerial hoops/lyra. Please note that you may still require strops according to height and extra carabiners for 2-point aerial hoops.

95,00 EUR

(19 % VAT incl. excl. Shipping costs)
This Product was added to our catalogue on Thursday 11 January, 2018.