The X-Pole Lyra Pole is fully compatible with both X-Stage and X-Stage Lite in 45mm diameter. The hoop tube has a black powder-coated finish and a diameter of 34mm. It utilizes the X-Joint Technology for quick assembly on the X-Stage Pole. It is available in two hoop diameters - 950mm and 1050mm.
It is a great way to add a new dimension to your beloved X-Stage and challenge your poledance skills and aerial hoop artistry.
Note: This item includes only the hoop and required attachments for fitting onto the X-Stage/-Lite. The X-Stage or X-Stage Lite needs to be purchased separately. The Lyra Pole fits ONLY the 45mm diameter X-Stage Poles (without silicone-coating).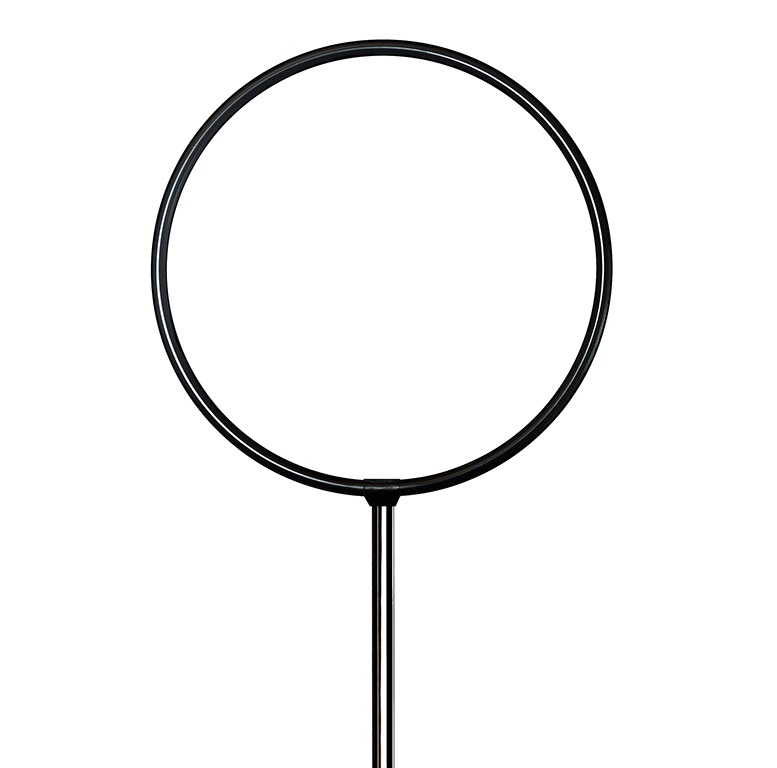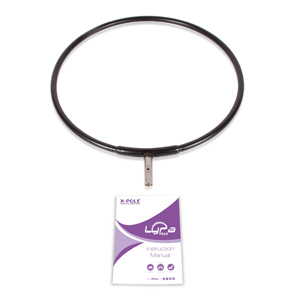 Customer reviews:
Please log in to write a review
Customers who bought this product also bought the following products:
This set consists of:

2x Carabiners Screw Gate (MBS 25kN) Black
1x Swivel Oval (MBS 36kN) Black

Perfect accessories for rigging aerial hoops/lyra. Please note that you may still require strops according to height and extra carabiners for 2-point aerial hoops.

95,00 EUR

(19 % VAT incl. excl. Shipping costs)
The Mighty Grip Original Knee Pads are widely used in sports and fitness for comfortable knee protection featuring an open back to enhance breathability and flexibility.

29,95 EUR

(19 % VAT incl. excl. Shipping costs)

The Pro XPert Spinning Pole (PX) with X-Lock is the upgraded version of the XPert Spinning Pole (NX).

from 314,50 EUR

(19 % VAT incl. excl. Shipping costs)

X-Pole XPert for advanced and professional dancers. Adjustable between spinning and static modes.

Length of Dancing Pole: Adjustable from 2,235m (7′ 4″) up to 2,745m (9′) - can be extended up to max. 3,37m using extensions.

instead of 269,90 EUR
only

from 258,90 EUR


you save

4

% / 11,00 EUR (19 % VAT incl. excl. Shipping costs)

The X-STAGE and X-STAGE LITE are portable pole dancing podiums that can be assembled in just a few minutes giving you the flexibility to take the stage wherever it suits you best. The X-STAGE stands alone and does not need to be secured to a ceiling thanks to a robust design that is strong enough to handle the most demanding of moves.

from 729,80 EUR

(19 % VAT incl. excl. Shipping costs)
Long-lasting non-greasy grip solution for enhanced performance while training on the pole and mastering those complex tricks. It feels natural, comfortable and leaves no annoying powdery residue on your skin nor your sports wear.

instead of 118,80 EUR
only

from 95,52 EUR


you save

20

% / 23,28 EUR (19 % VAT incl. excl. Shipping costs)
This Product was added to our catalogue on Friday 13 October, 2017.